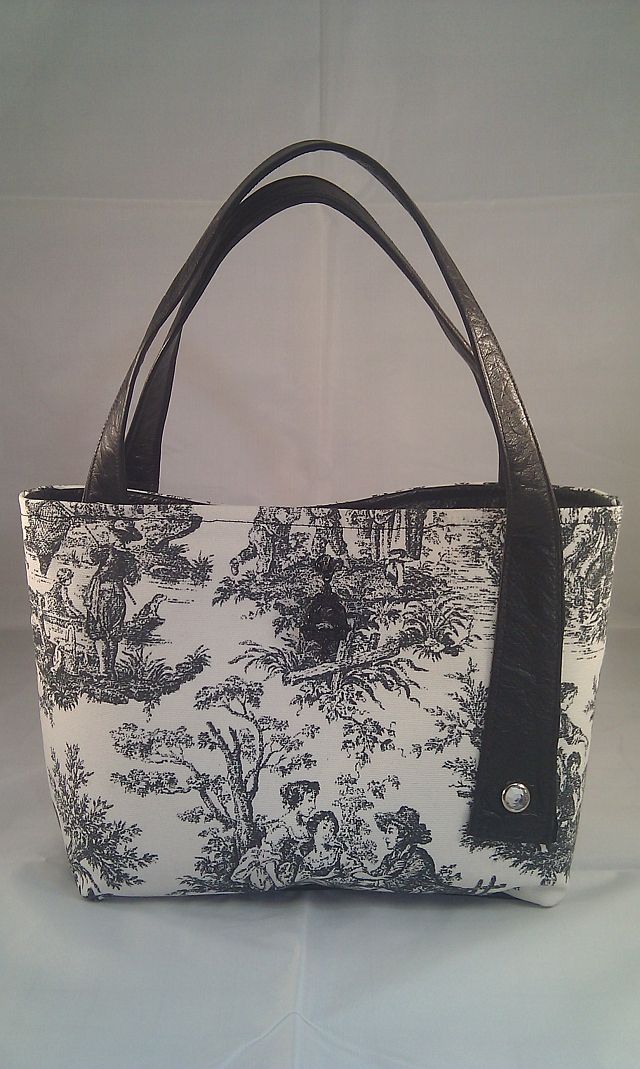 This is a small toile tote. Leather strap handles on black and white weaverly toile. It has a tie back closure, and just a little bling. I love this bag, the handles were a little tricky to stitch but it was well worth it, I didn't want to stitch across the leather strap when I stitched in the top hem.
The rest of the picures are some mini totes I made. These little buggers are great for cross the body bags and the perfect size for that special little girl.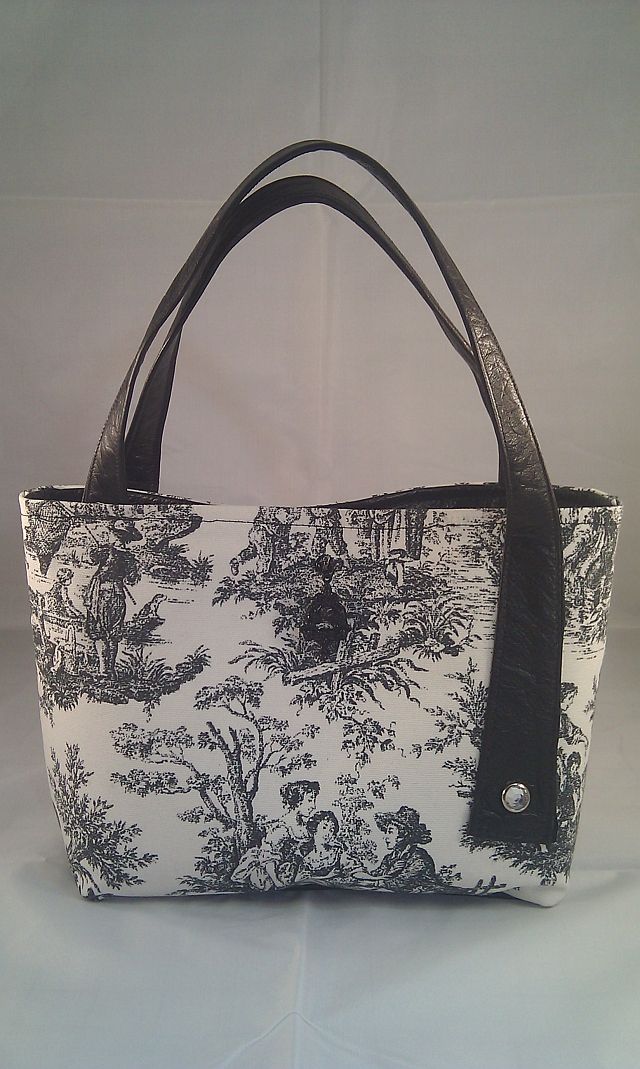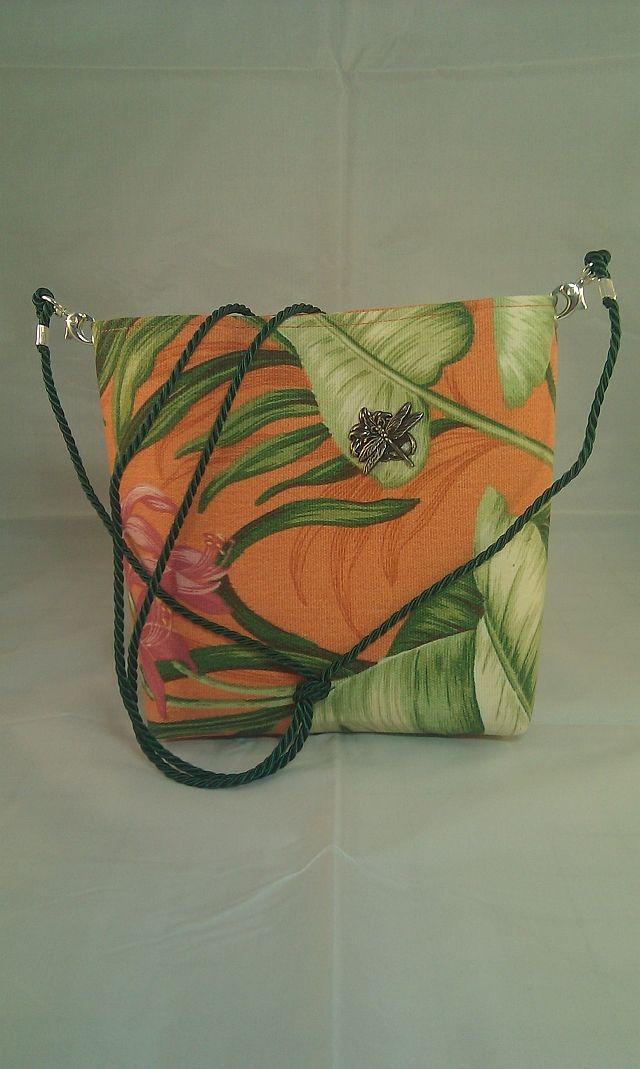 Mini Tote, this little tote has a dragonfly embelishment. A cute little addition.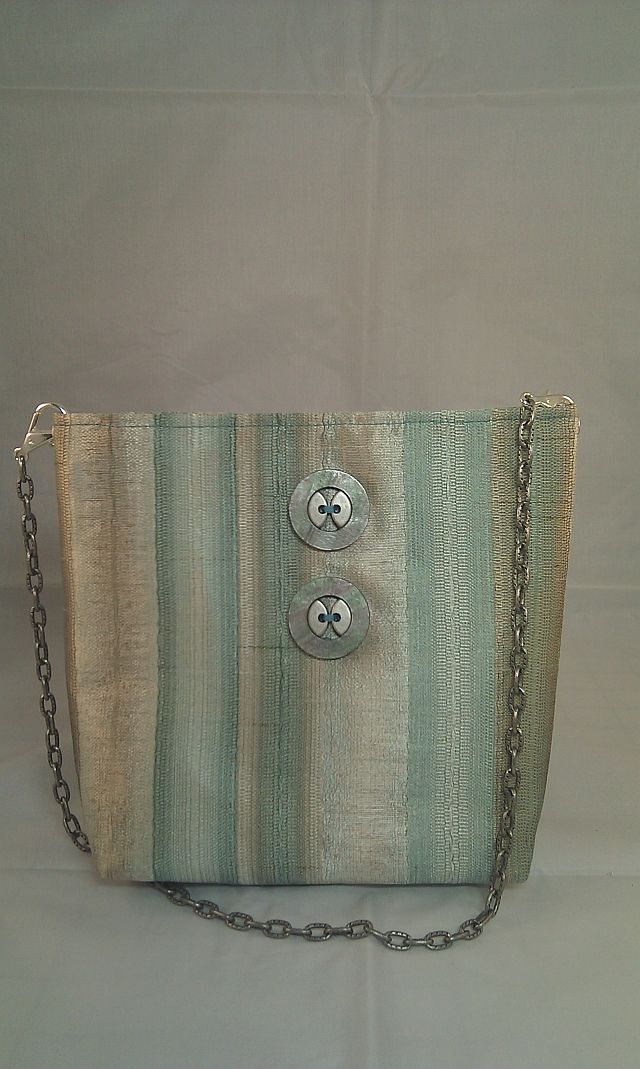 Mini Tote, with buttons made for this fabric.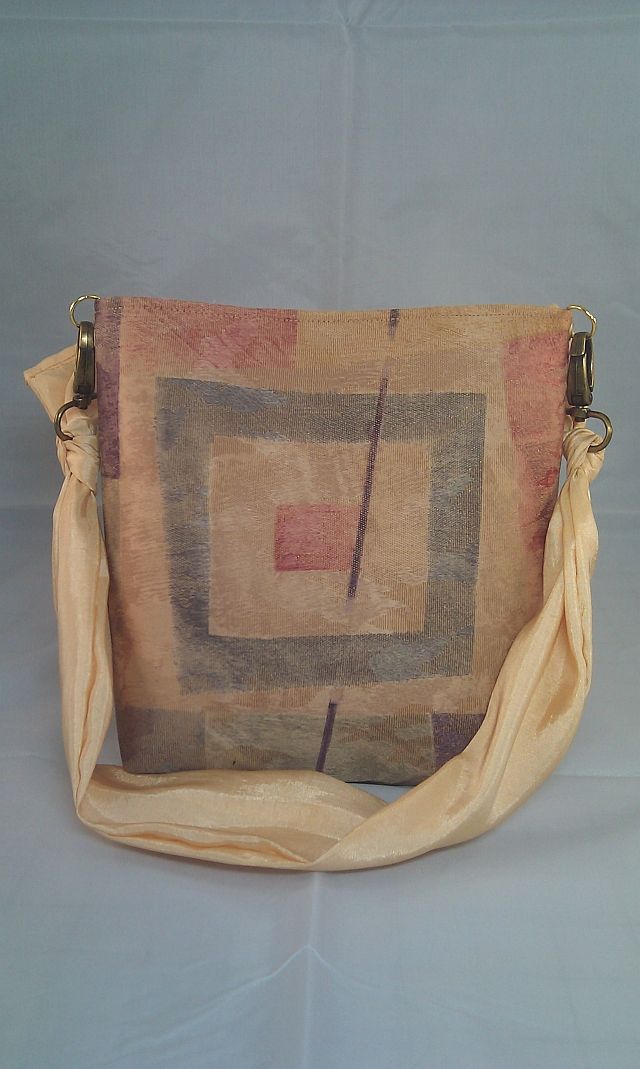 Mini Tote, I call this my little artisan bag.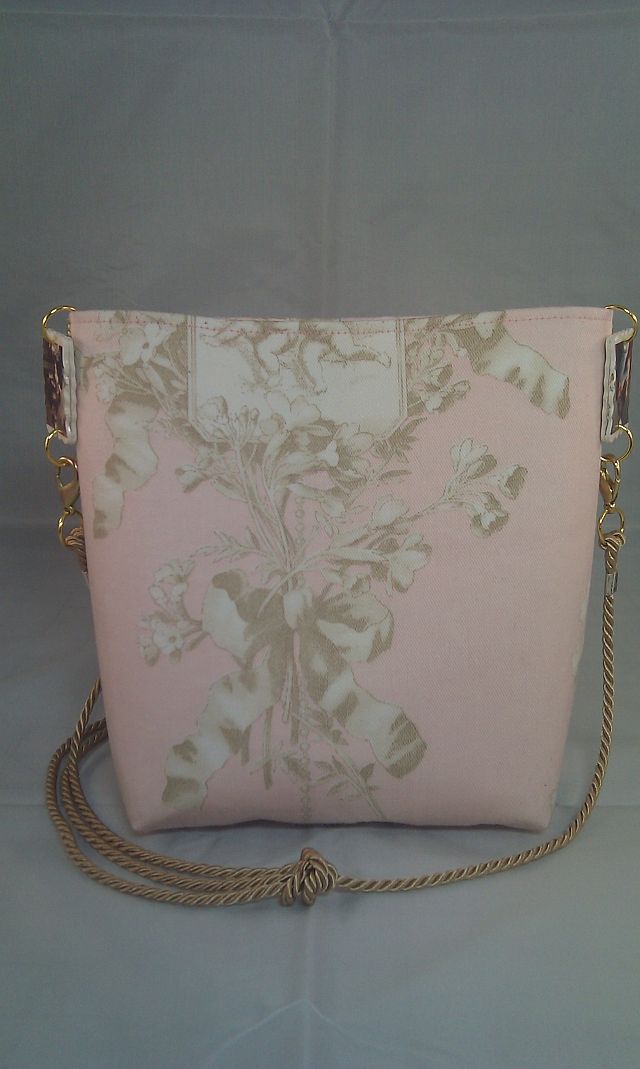 Mini Tote This is a cupid toile bag. On the sides I used little pictures of romantic scenes.