Quilts, Spots, Stripes and Tucks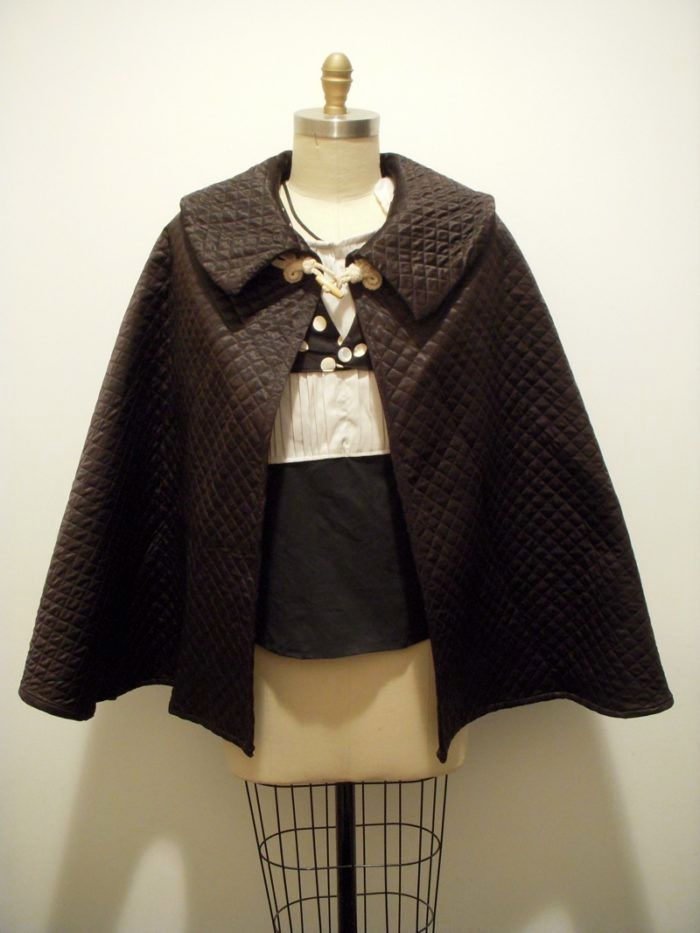 This look is a hodge podge of techniques, patterns, and methods all mixed up and turned up side down.
Let's start with the cape. I draped the quilted matte satin fabric right on to my form and shaped the a-line fit with darts at the shoulders. I flat patterned the large collar using just the neck opening measurement. The frog closure is hand made/sewn by me.
Next up: the cropped vest. I used some polka dot cotton sateen I had in my stash and incorporated a small patch pocket and a jetted hanky pocket in a small polka dot cotton fabric. It fastens with a singular mother of pearl button and has a tie at the back.
The shirt was made for fun and to experiment with new techniques. The first experiment was the sleeve. I took my plain one-piece sleeve pattern and altered it to become 2 pieces. I also altered the fullness in one of the pieces by adjusting the cut arc to create a peak in the sleeve. The next experiment was the pin tucked bib. I used a light gray cotton scrap I had, again in my stash. This was definitely a test of my patience as I did it all by hand with just a ruler and chalk. My favorite outcome from this experiment was moving the opening to the center back from center front. I did all this by flat patterning. I kept the button placket the same as it would be normally and topstitched the edges. I cut the neck wide, almost bateau, in order to wear more as a pull over to a collared shirt. In the end, it's a weird shirt, but it's fun to wear and served as a good learning experience.
I mixed these all together with a pair of black dress pants and black boots for a friends birthday lunch.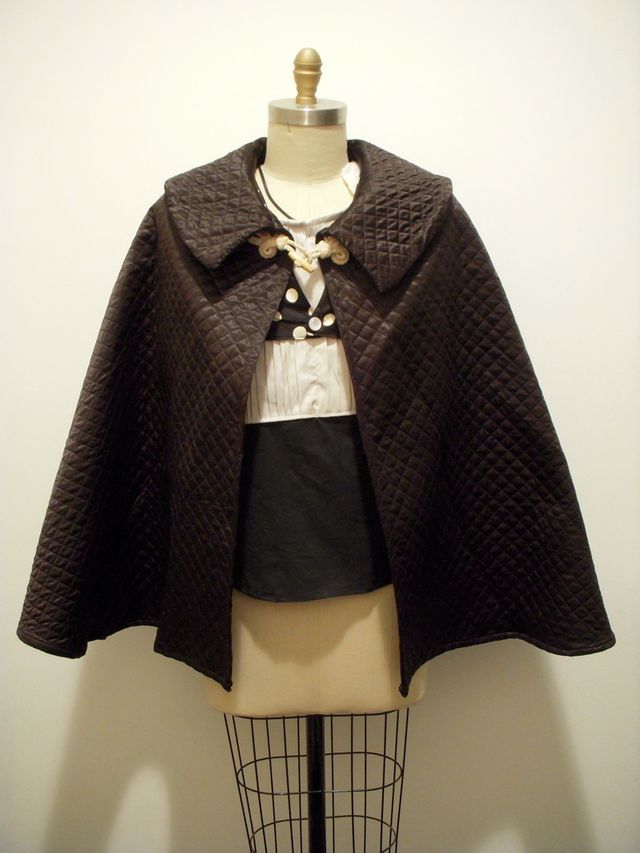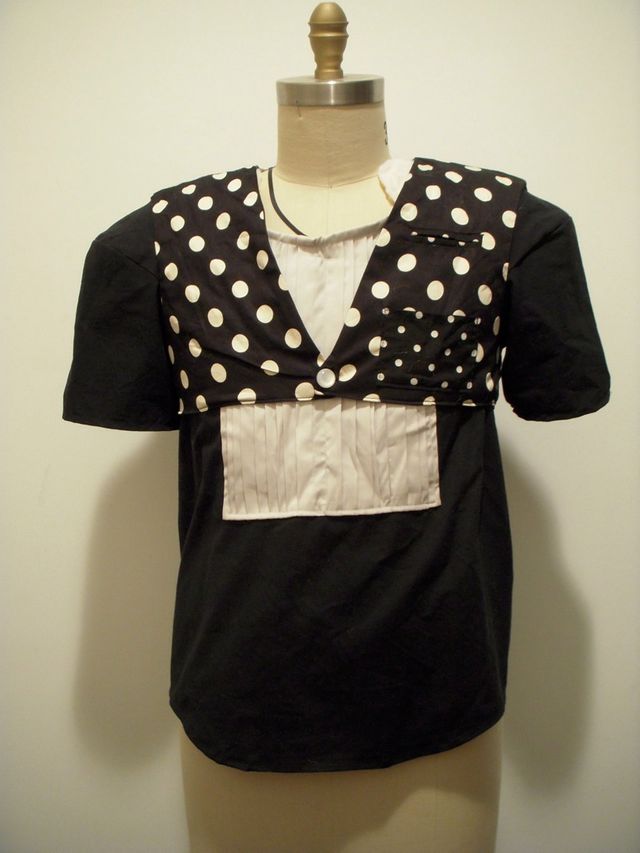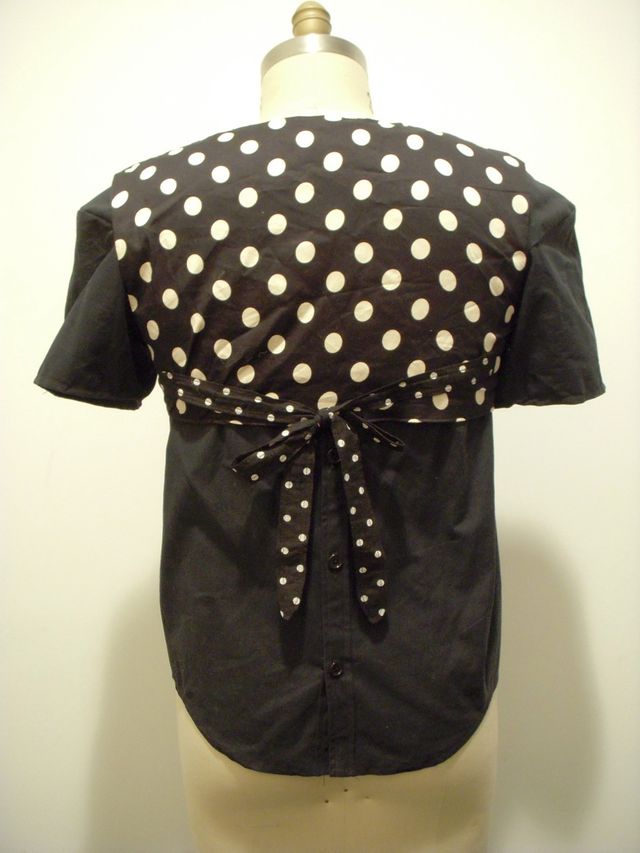 Shirt and Cropped Vest Back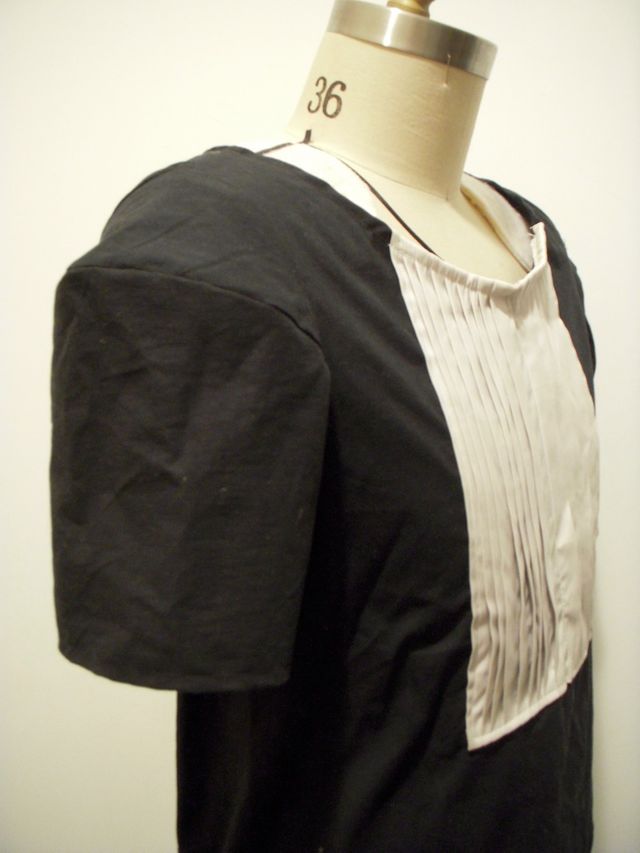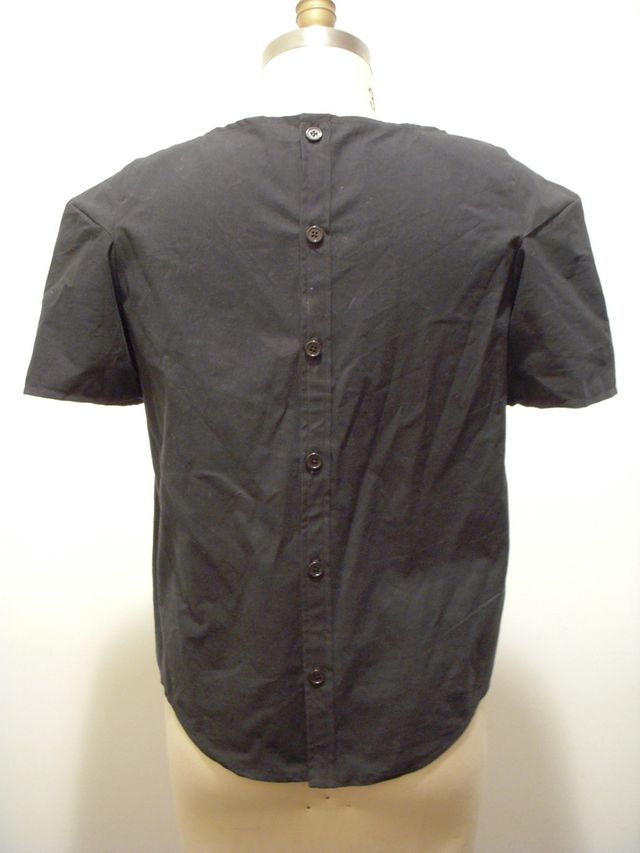 Get the latest including tips, techniques and special offers straight to your inbox.