Skyscrapers In The Big City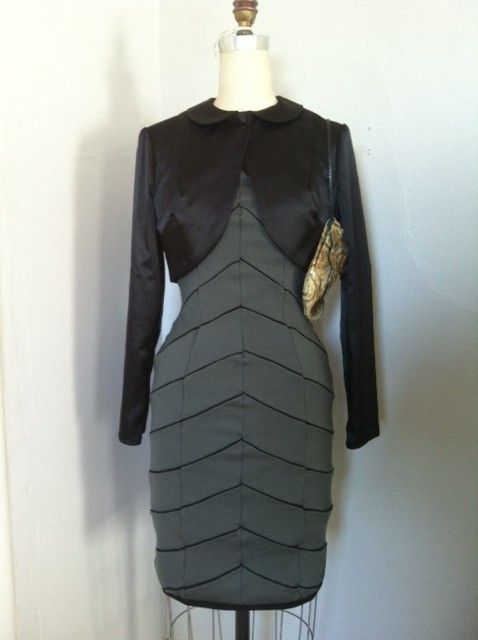 This is an ensemble that I designed as a part of my senior collection. I was inspired by the architecture of Mies Van Der Rohe, so I know that it would be the perfect outfit for a New Year's Eve party in New York City. The dress is modeled after a sketch he did in 1921 of a crystal tower, I used style lines to emphasize the steel structure of the building. The peeked neckline is another detail that Mies used on the corners of buildings which I was happy to incorporate into the design. It also gave me lots of practice at sewing right angles and turning corners out. The clutch that I designed has an art nouveau influence because it is my favorite art style and I like how the curved lines opposed the structure of the dress
As for technique, the dress was patterned on the dressform and then transferred to paper; which consisted of 80 different pattern pieces and a very long night. I used a charcoal silk-wool blend knit as the main fabric and made black piping out of a polyester jersey so that it would still stretch with the rest of the garment. The most difficult part of sewing the dress was getting all of the seams to match up with the piping and still maintain the stretch properties of both of the fabrics. But all of the hard work paid off because I am very happy with the result. To finish the garment, I trimmed the neckline and hem with the same polyester jersey that I had used for the piping.
The black bolero jacket is made of a stretch satin and I drafted the pattern for it myself. It has a peter-pan collar and single button closure at the center front. I designed the bolero to sweep to the back in order to coordinate with the style lines of the dress. All of the seams are sewn with a Hong-Kong Finish which I used self made bias for.
The clutch consists of a reclaimed floral vintage jacquard from the bodice of an old dress, a back leather strap and an antique broach that ties it all together. I drafted the pattern myself and fully lined it as well. I also added a welt pocket inside and sewed on a magnetic clasp for a closure. As a design element, I scalloped the edge of the top flap because I felt that it complemented the pattern of the jacquard well. It took a really long time to iron, but I love how it looks.
I hope you enjoy my design and the techniques I was able to use in order to create them. Both the dress and bolero were sewn on a Bernina in the studio where I learned how to sew and I have been pining to have one of my own ever since. I have had to make do with a handy-down sewing machine or a misfit one that was found at a garage sale and it just isn't the same.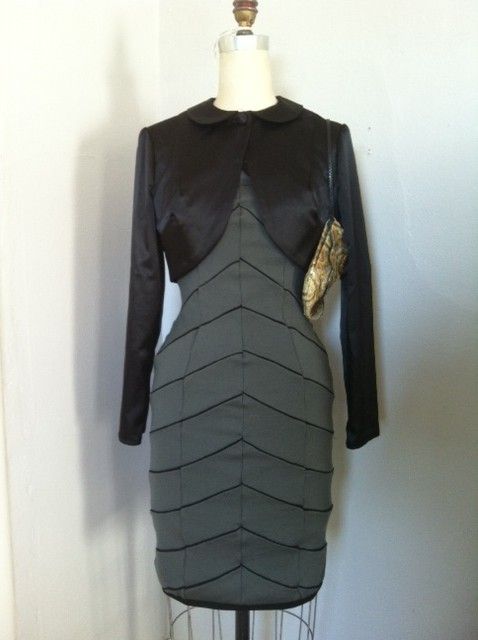 A front view of the look all put together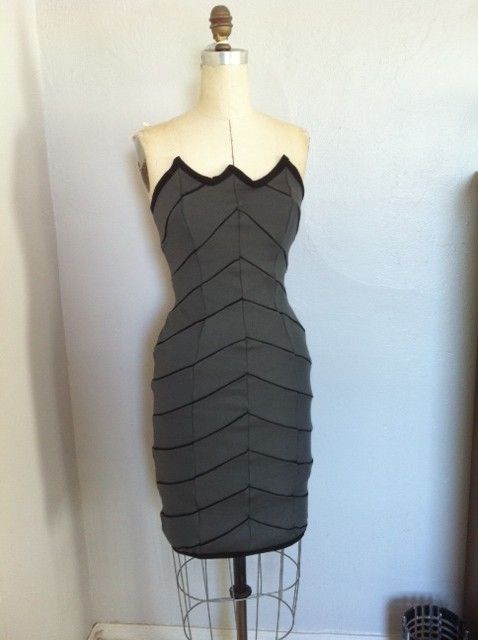 The front of just the dress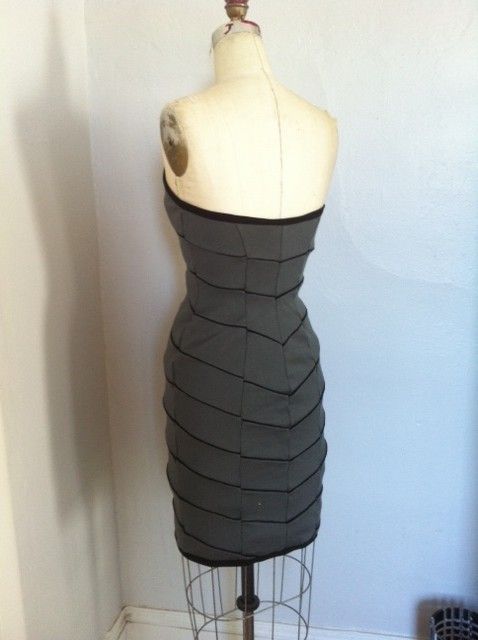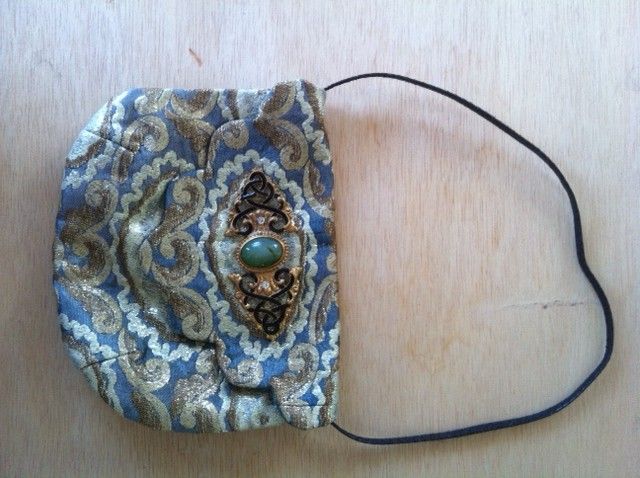 A close up of the purse with a scalloped edge finish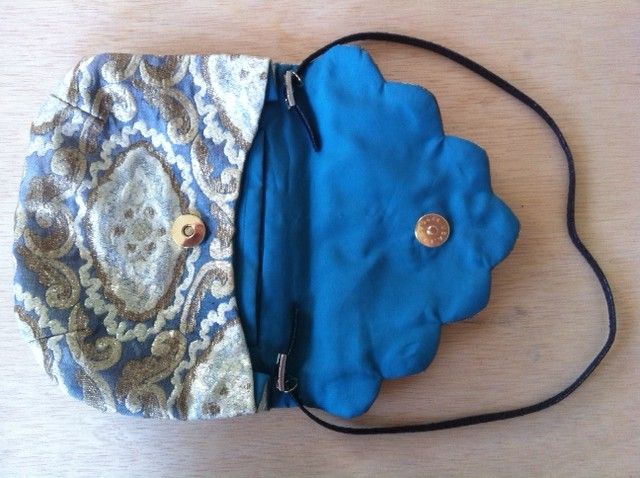 An insde view with the welt pocket and fully lined