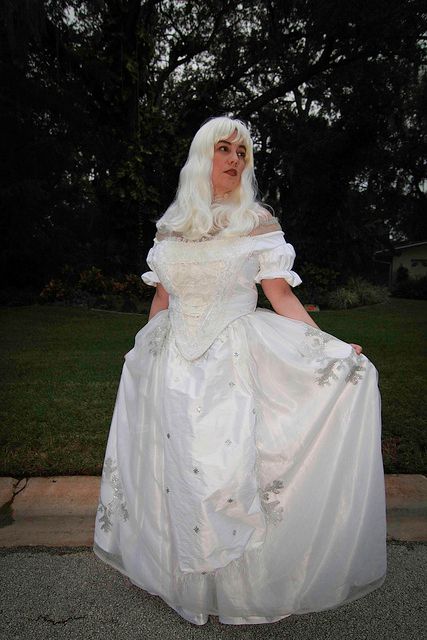 A request came from a friend of mine that I should be the 'White Queen" from "Alice in Wonderland." The following costume was a big hit at the costume party and is an intepretation of the dress worn by the white queen in the movie. Over a two month period, the dress ensemble; bodice, skirt with apron, and necklace was constructed during night and weekend hours.
A Simplicity pattern 2881 was used as a basis for the dress, with significant alterations, additions and adjustments to the pattern. The bodice waas made using a wedding quality satin with mutilpe overlays of lace, sheer fabric, netting, beads and trim. The silver lame piping was handmade and the beading detail to the bottom of the bodice was hand sewn.
The skirt was constructed with 7 yards of costume satin and four yards of organza. The organza was hand stamped with a mxture of silver paint and fabric glue with a wooden snowflake template. The stamped snowflakes were then dusted with ultra-fine glitter and dried with a blow-dryer until set. The process took six hours.
The apron was constructed with silk shantung and snowflake rhinestone embellishments were glued on. The apron was finished with eyelash yarn.
The necklace was fashioned with store purchased ruffle oganza trim to which a layer of gold ribbon and rhinestone trim was hand tacked and glued. After the picture was taken, two rows of pearl trim, one above and one below the rhinestone trim, was applied. Eyelash yarn was attached via hot glue to the back of the necklace.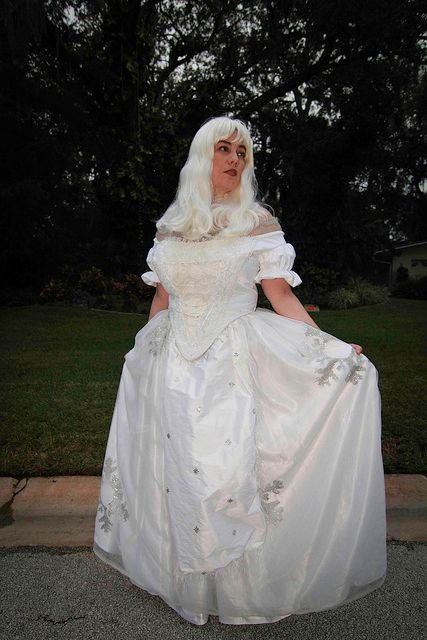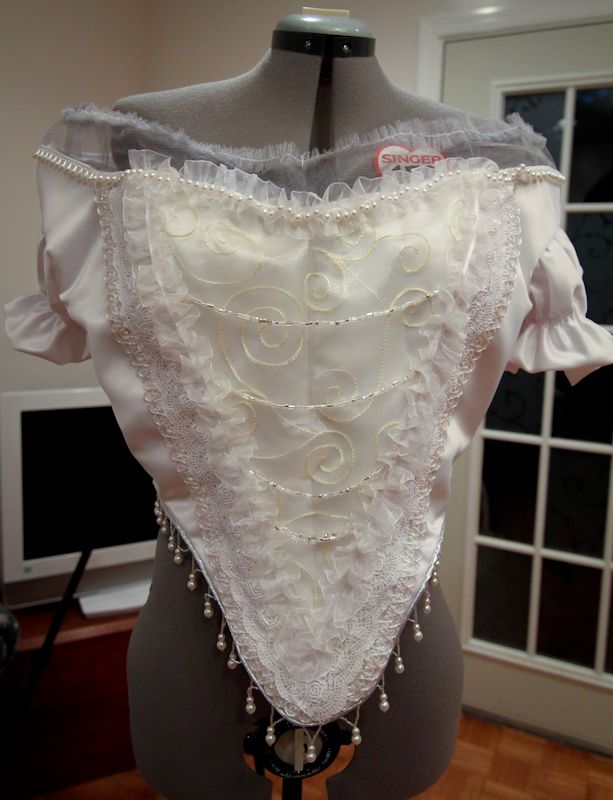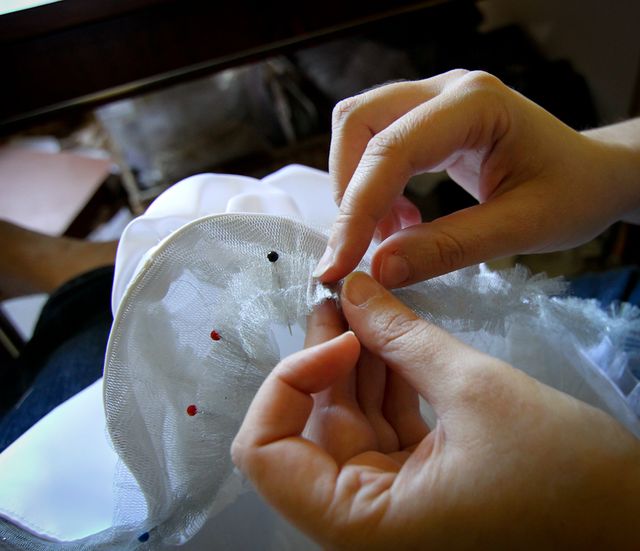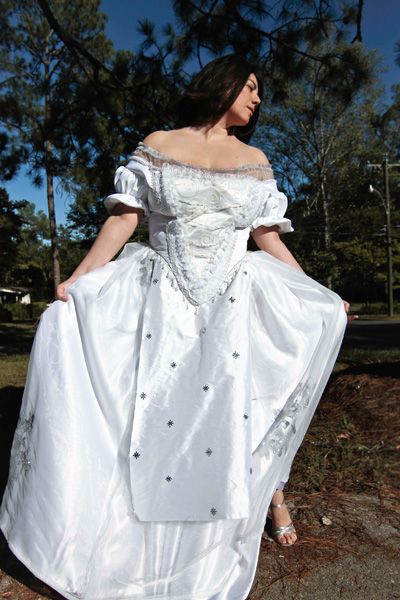 Another shot - sans bum roll, necklace and wig