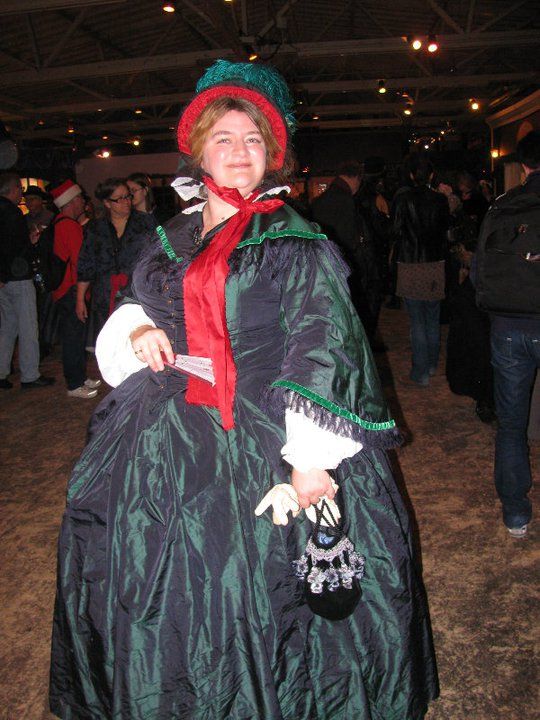 I created this ensemble for a Dickensian Christmas event. It is based on gowns from the late 1850s featured in Nancy Bradfield's Costume in Detail: Women's Dress from 1730-1930 and Lucy Johnston's Nineteenth Century Fashion in Detail. It includes a chemise, drawers, corset, cage crinoline, and petticoats constructed from period patterns and instructions, as well as a bonnet and false undersleeves. The main gown is made of navy blue and emerald green irridescent taffeta and is trimmed with emerald green velvet ribbon, self-fabric piping, and silk fringe also made from self-fabric.
The undersleeves are made of cotton voile and are hand-embroidered with whitework based on patterns from 1856. The bonnet was made using a pattern from Timely Tresses, modified so that the black silk taffeta could be drawn over canes to create the shirring. It is made of buckram and is completely hand sewn. The pattern is based on fashion plates from the late 1850s.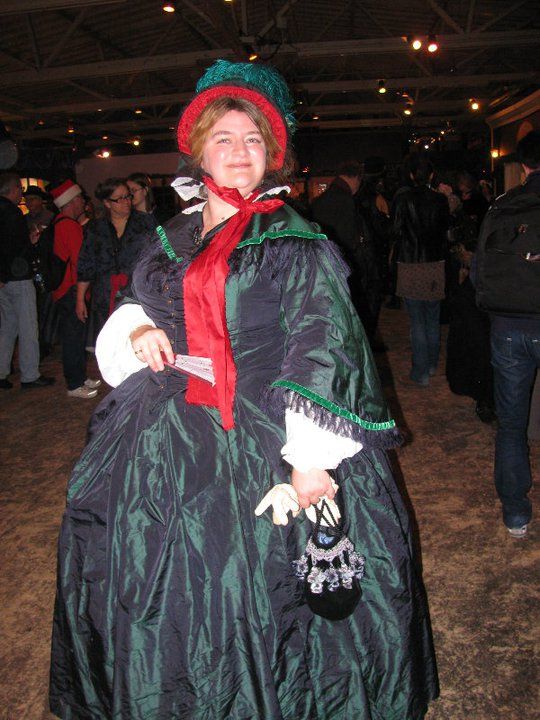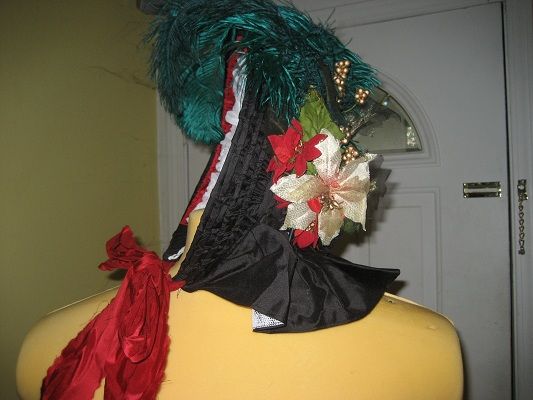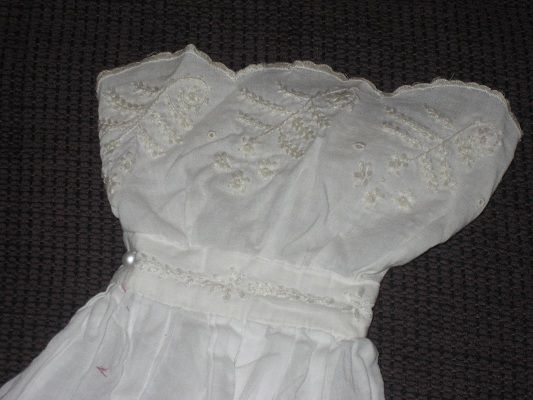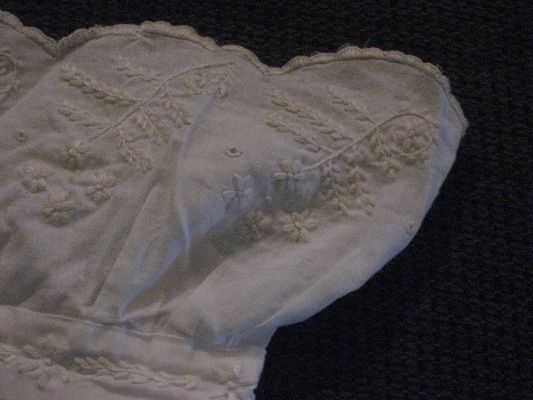 Get the latest including tips, techniques and special offers straight to your inbox.