Salvatore Ferragamo Inspired Coat – Simplicity 2812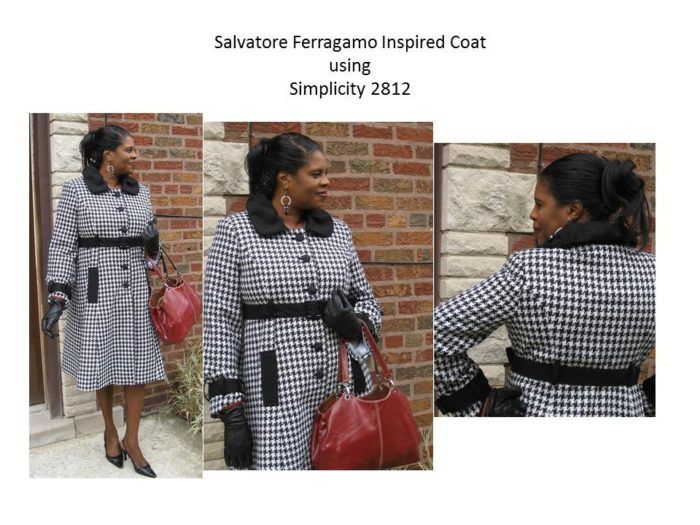 Black and white houndstooth is every where this fall.  I guess we can credit Salvatore Ferragamo for that.  The fabric was a gift and this fall I decided to go ahead with sewing it up.  It was cut last year, but I didn't get around to finishing it.  It would be a shame to allow this one to become a UFO. 
So here is a little inspiration to follow the black and white houndstooth trend.
Happy Sewing!
Cennetta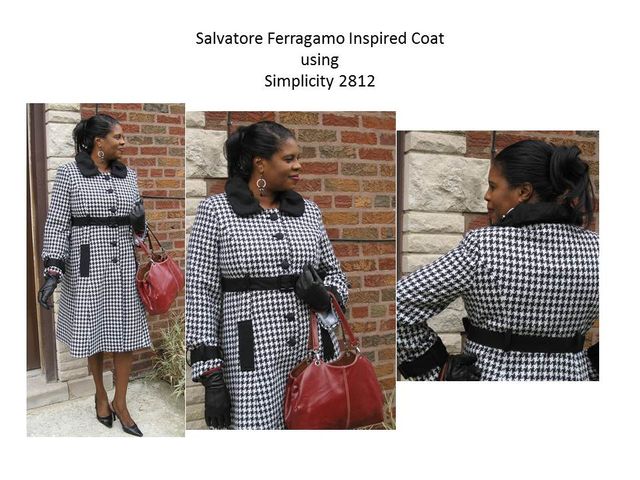 Salvatore Ferragamo is the inspiration for this coat.  The fabric was a gift from one of my blogging buddies, Marji.  I used Simplicity 2812 to design the coat making a few changes for that extra pop.