Gorgeous Winter White Coat with Embroidery and Long Red Velveteen Gloves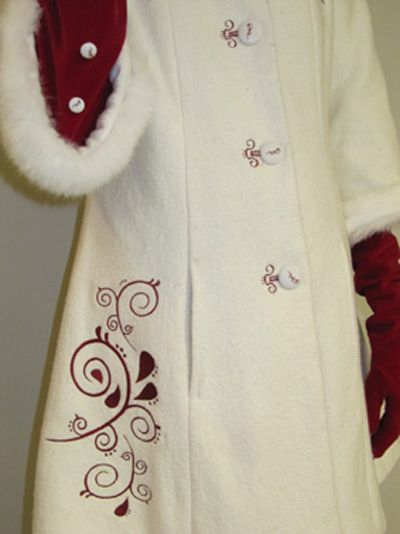 This is a winter white boiled coat that I made from a commercial pattern that I altered. It is lined with a red kasha lining with bamboo batting in the centre to add extra warmth. The collar and sleeve are trimmed in fur. The fur trim is removable by buttons. The fur trim at the collar is both on the upper and lower collar so that the coat can be worn with the collar standing or lying flat. The buttonholes are embroidered and the coat is embroidered as well. The embroidery is self-designed and digitized and my machine stitch it out. The buttons are covered with fabric, which are also individually embroidered. The coat has 3/4 sleeves and therefore is worn with red velveteen gloves, which I also made. The gloves have tiny covered buttons that run down the side. Each button is also embroidered.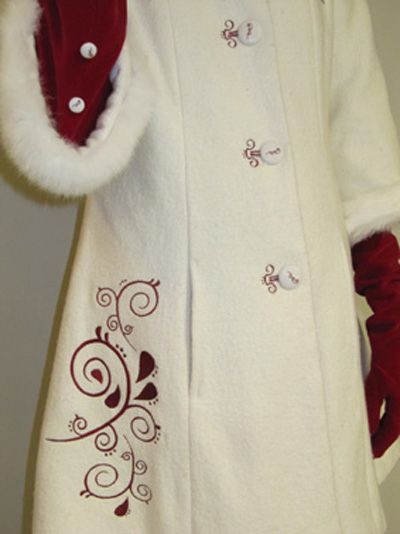 Boiled Wool with Fur Trim and Embroidery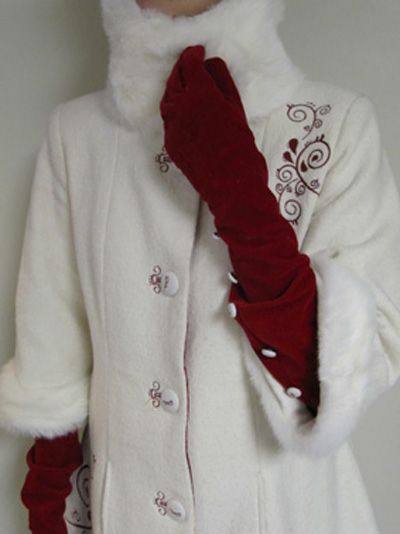 Long Red Velveteen Gloves and 3/4 Coat Sleeve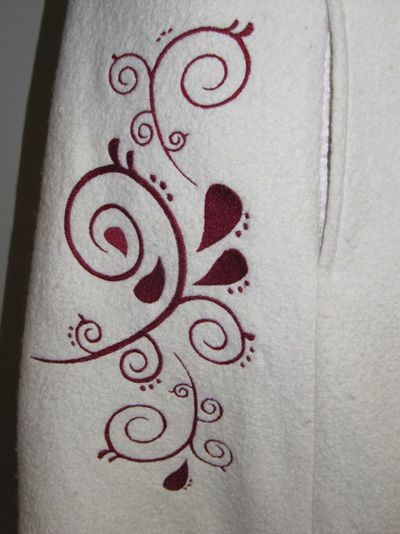 Embroidery was self designed and digitized, then applied to the coat and fabric for the covered buttons (for the gloves and coat) by machine.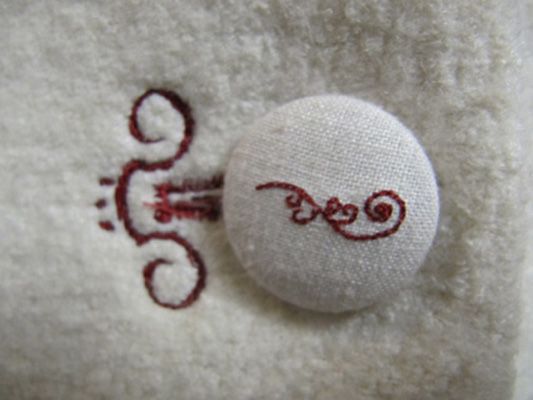 Buttons on gloves and coat are individually embroidered and covered. Buttonholes are also self designed and digitized then stitched out by machine.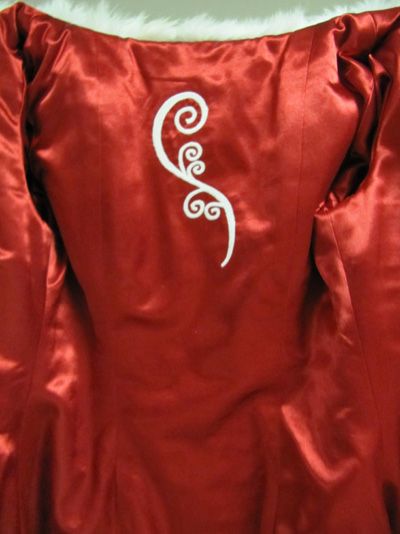 The winter white boiled wool coat is lined with a red kasha lining. Inside the coat, the logo is embroidered on the lining just below the neckline.