Lights,Glamour,Action gala in Pgh for the Oscars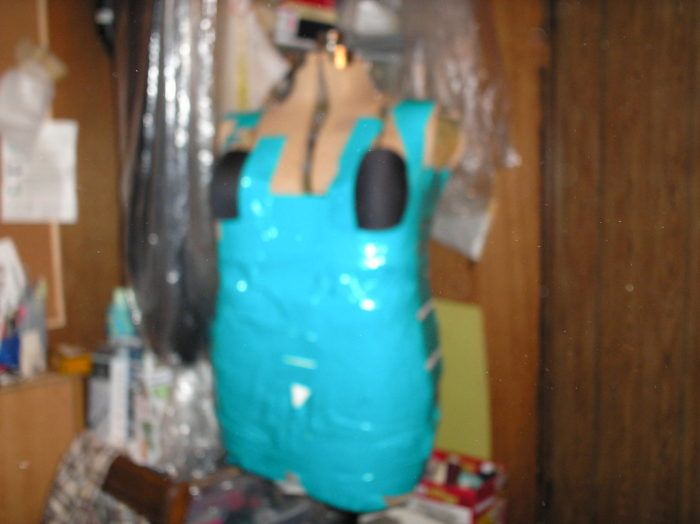 My daughters best friend won tickets to the Pgh. Galas LIGHTS,GLAMOUR,ACTION for OSCAR nite. Holly is 6″ and size 22-24, hard to buy evening wear for in such short notice. So to the sketchboard we went for her and Laurens dresses. Holly wanted something that showed off her shoulders, and Lauren wanted something fashionably avant gaurd. Hollys off the shoulder straps were designed in one with the bodice eliminating seam lines near the arm crease. Using her bra gave support to keep the straps from sliding off her shoulders. Laurens dress has kid leather straps and belting to offset the blocked designs, both dresses were 2 ply silk, which is a dream to work with.
I always make the client s body using duct tape and a dress form. measurements 52b-49-56 and 6' tall . She wanted a dress that skimmed her body and enhanced her great shoulder line.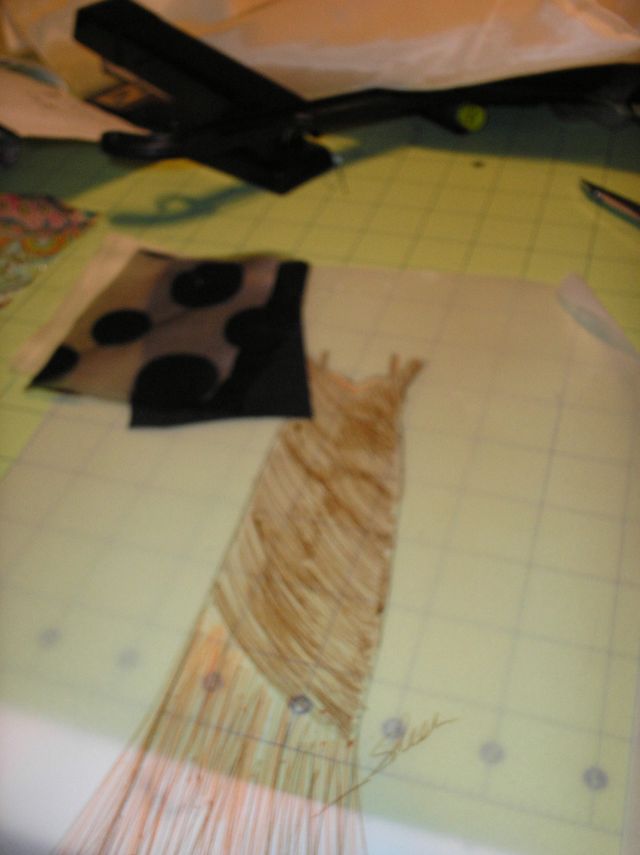 The original sketch in bronze and orange, due to time constraint we ended up with 2ply black silk and black velvet flocked dots on sheer organza with nude underlining.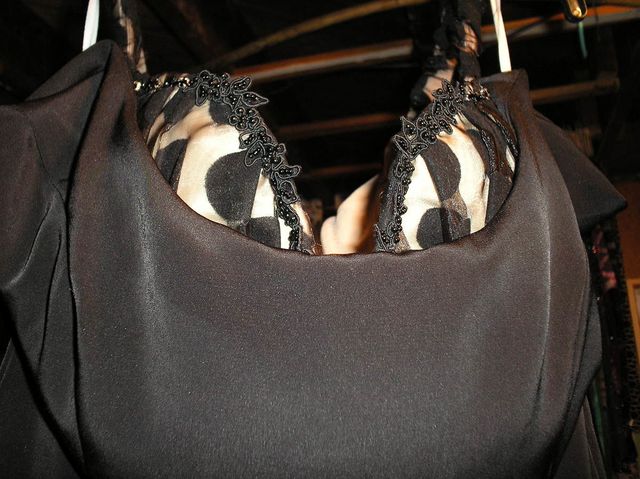 By adding the clients bra covered in the organza and beaded, she had great support and attaching the dress to the strap line kept it on her shoulders without slipping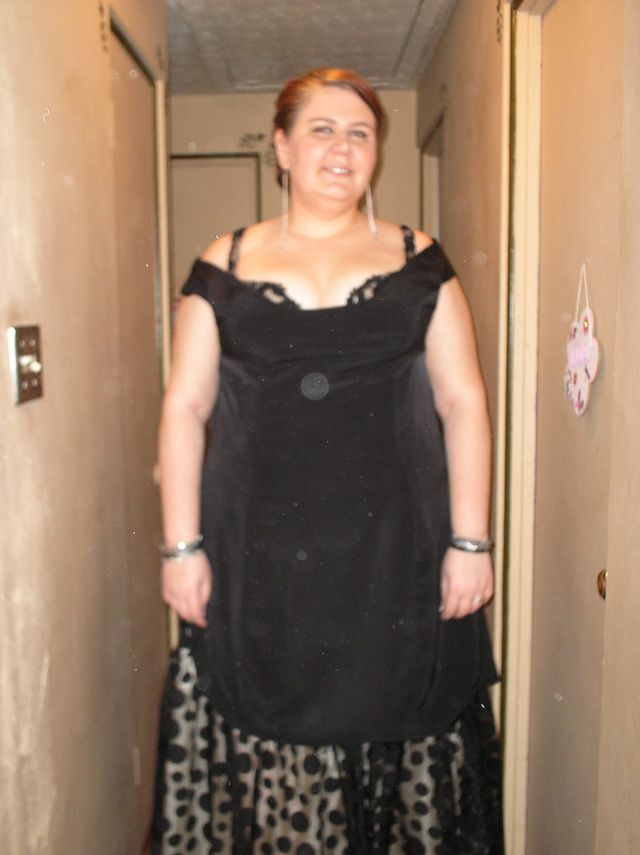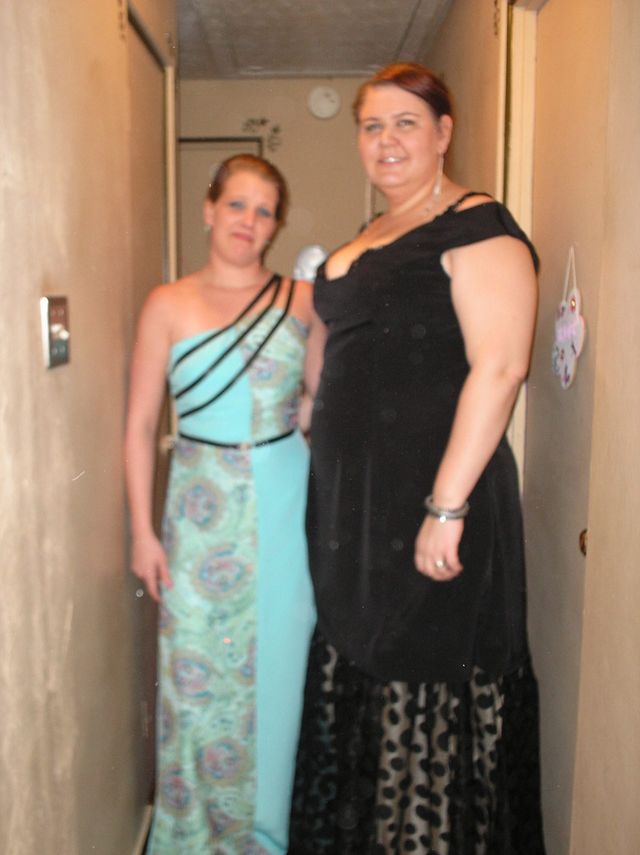 Holly and Lauren in their custom designed dresses