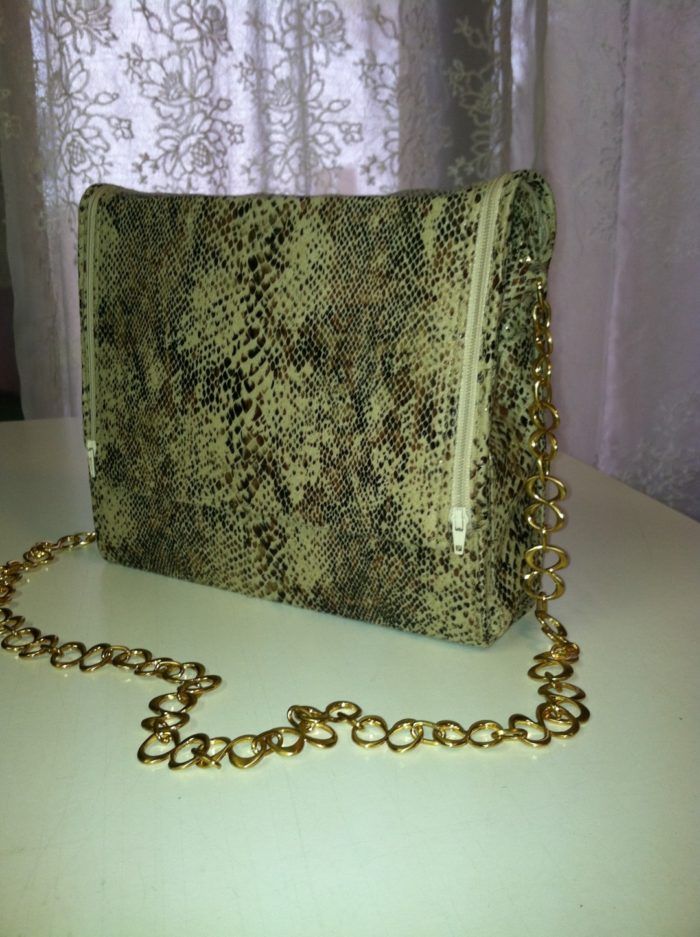 I wanted a new purse to take on vacation, that had security features but would also carry everything I needed within easy reach. I designed this purse with pockets that would hold all the usual items I carry so that the interior was not just one big jumble. The flap on the front side holds slots and pockets for cash and credit cards, but uses two side zippers to keep it securely closed, when needed. Otherwise, it also has a magnetic closure. I used an old chain belt as the strap, which adjusts to accomodate holding it over the shoulder or across the torso.
Total cost was under $25. I played around with a muslin test design at first, but most of the construction I made up as I went along. It took me around 20 hours over the space of a week from start to finish.
I decided not to wait for vacation, but will start using it every day!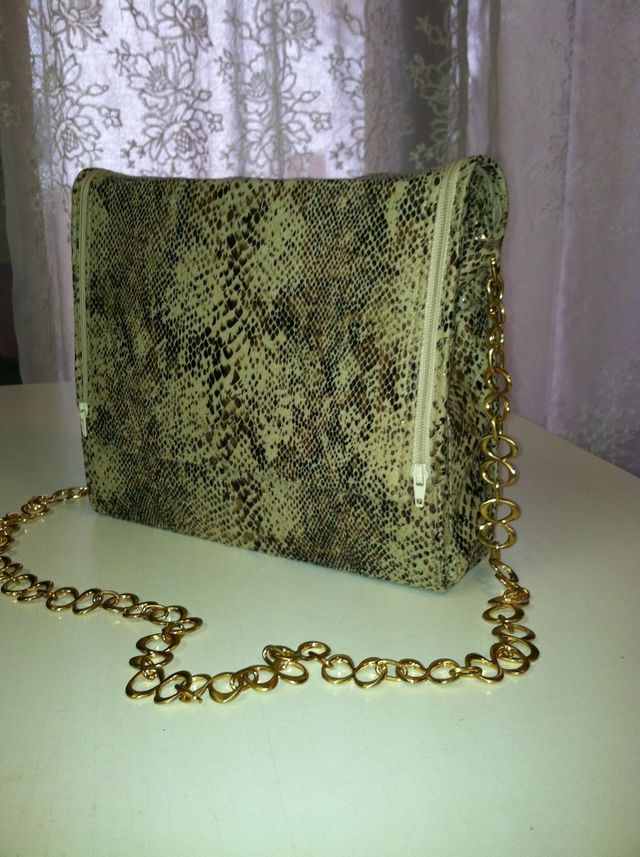 Completed Purse. Front flap has magnetic closure but also zips at sides for added security. Using chain instead of leather or fabric strap makes it difficult for purse snatchers to cut strap.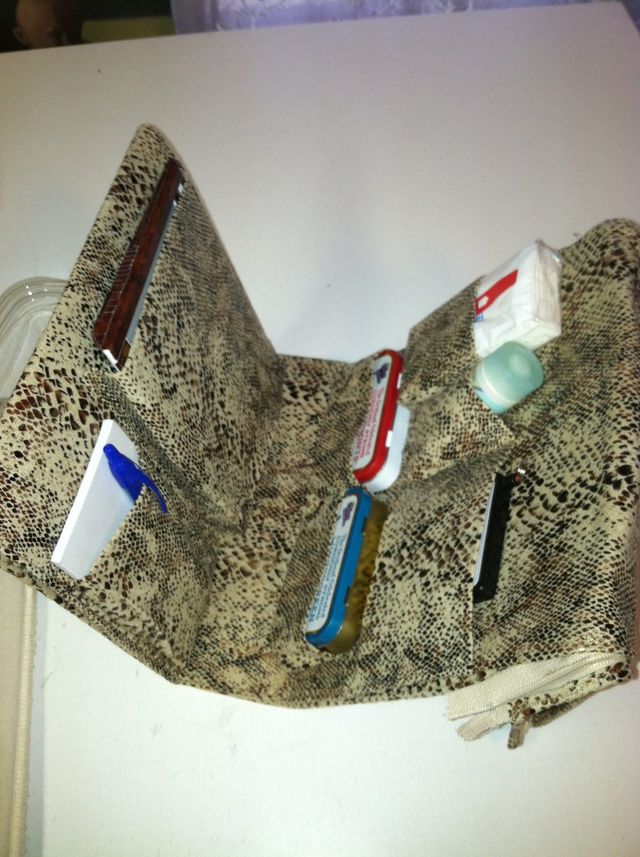 Designed pockets to hold things I use the most within easy reach. I use Altoids tins as traveling medicine cabinets or to hold small loose items. Opposite side has pocket for my Kindle.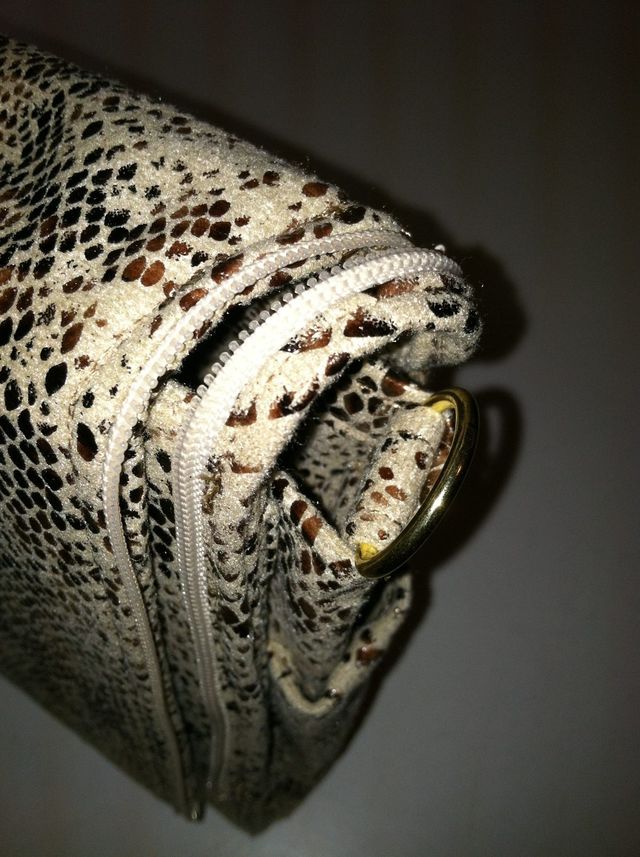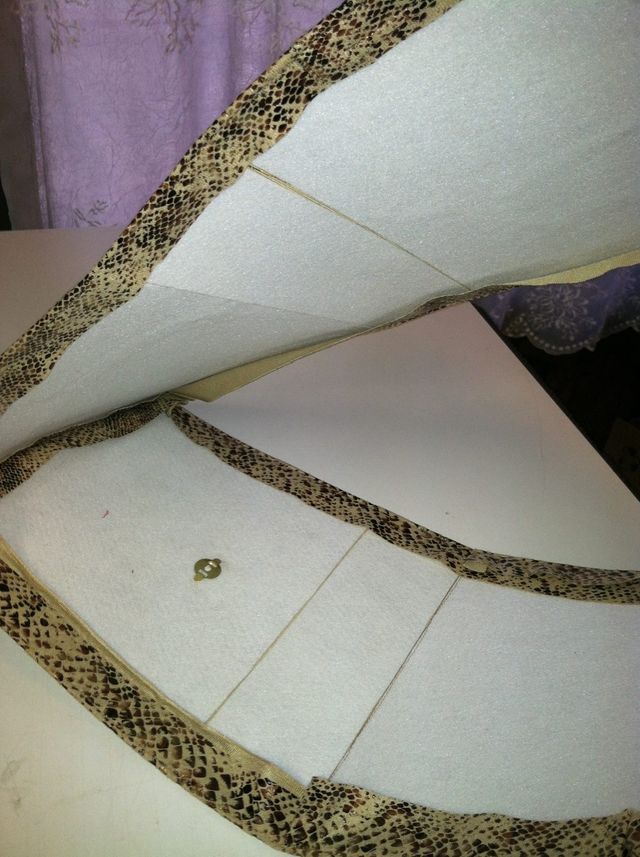 Both inside lining and outside facing were strengthened with heavy duty fusible interfacing, after all pockets had been attached.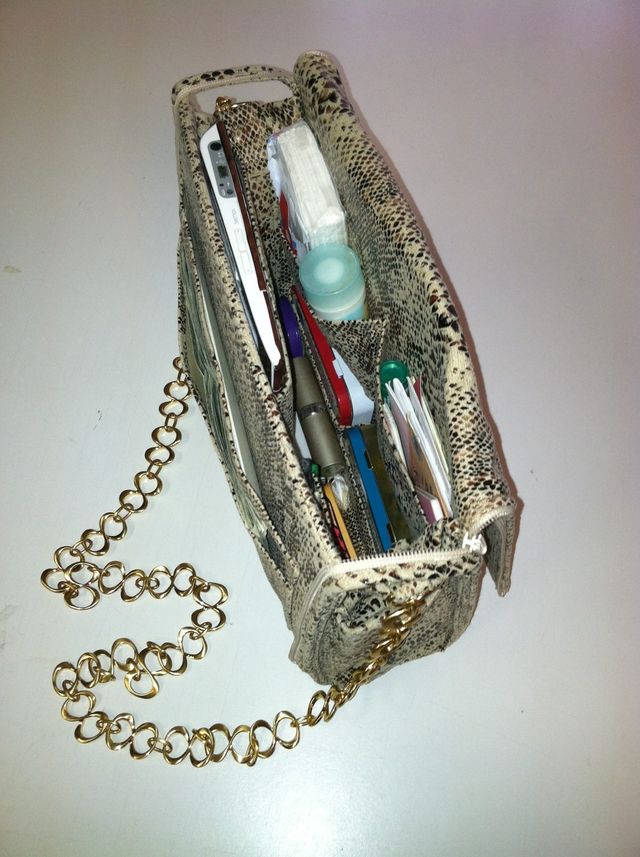 Interior once side panels were sewn in. Side panels also have pockets on outside for phone and sunglasses.
Get the latest including tips, techniques and special offers straight to your inbox.