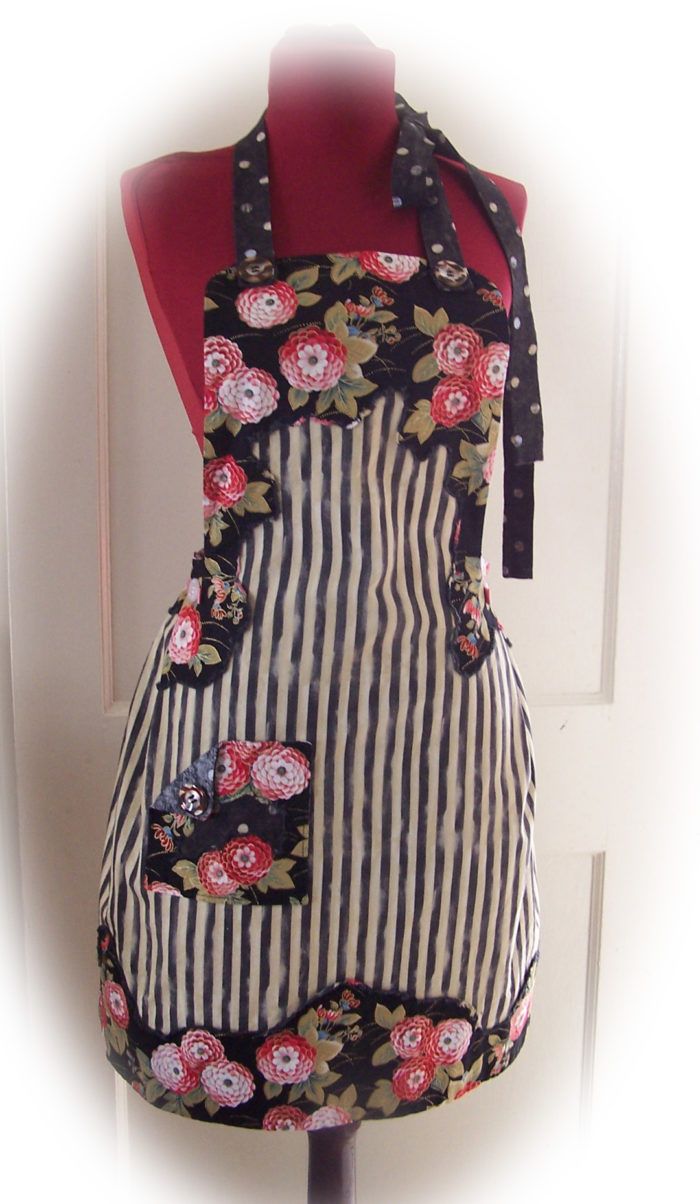 This is my Flour Garden Apron entry for the previous Burda Vintage Inspired Modern Design Challenge. Though I didn't win, I had great fun making it.
My personal challenge was to create something totally from scratch (revising a pattern in the Vintage Notions book) incorporating my love for reverse applique, frayed edges and free motion stitching.  I also eliminated the use of any facings to do away with added bulk.  Instead of gathering the waist, I decided to use pleating for a more streamlined, modern look, anchoring the folds with satin ribbon and vintage buttons.
 I was very happy with the outcome.  Now I have an apron for any occasion!
(Pattern from Vintage Notions, Apron design by me.)