Blue and Brown Birdhouse Purse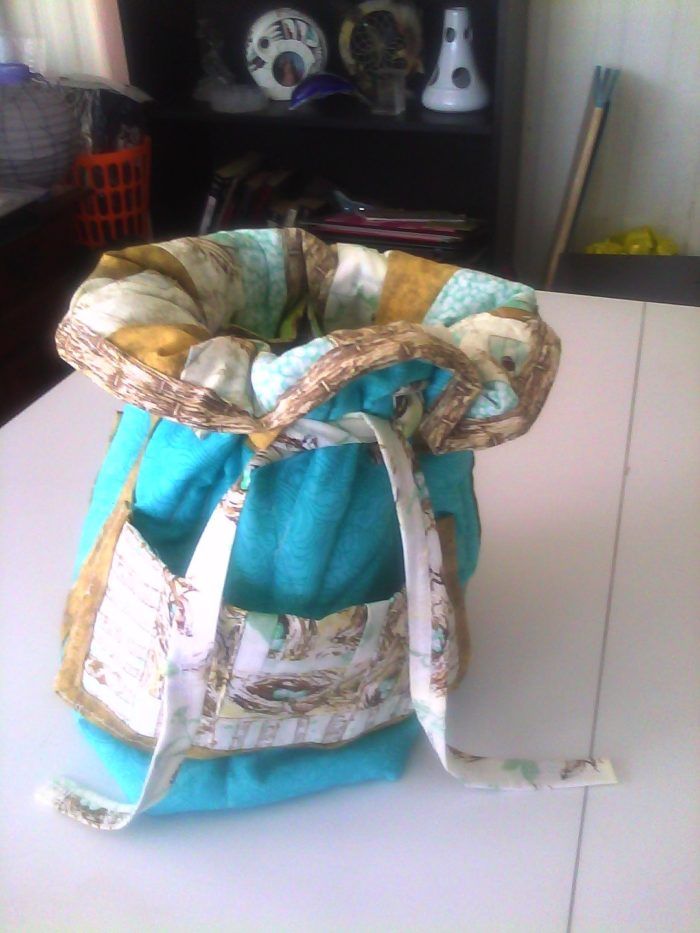 This purse was made of scrap pieces of fabric from a jelly roll. I used belt loops around the top for the closure. This makes the bag fun to use there are optional straps to put on the bag so it can be used like a backpack purse.  Dimentions are 14x6x7.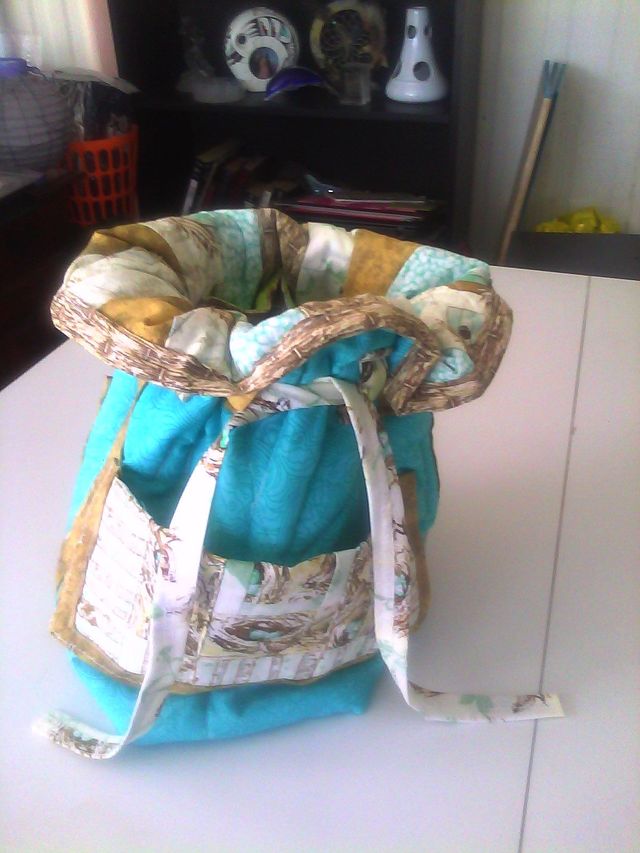 Purse made with scrap pieces.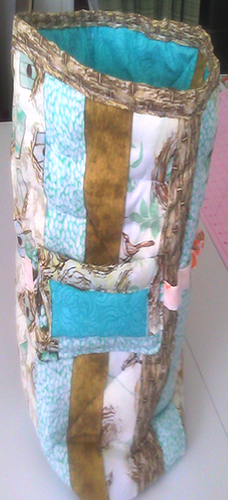 This is actually the inside of the pruse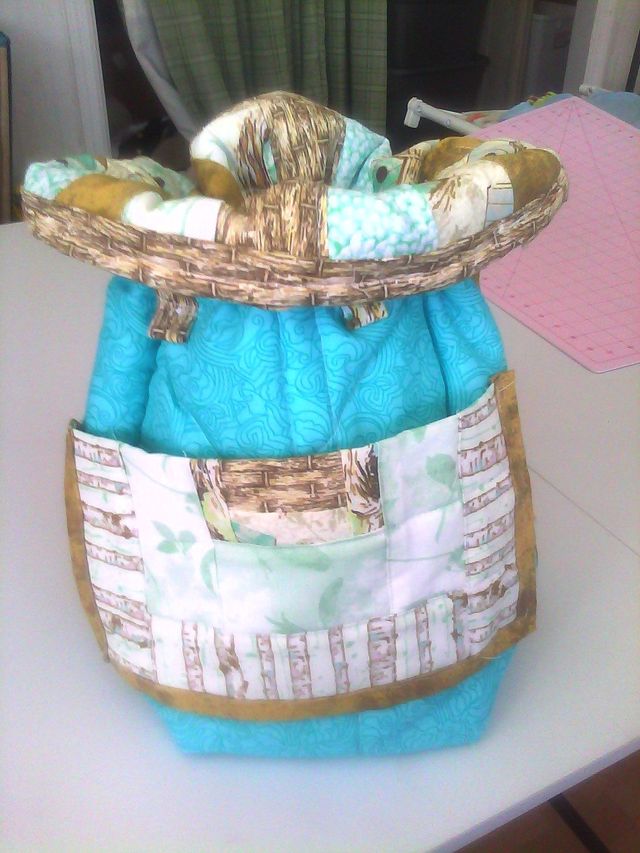 This is the back of the purse.