wearing your quilt scraps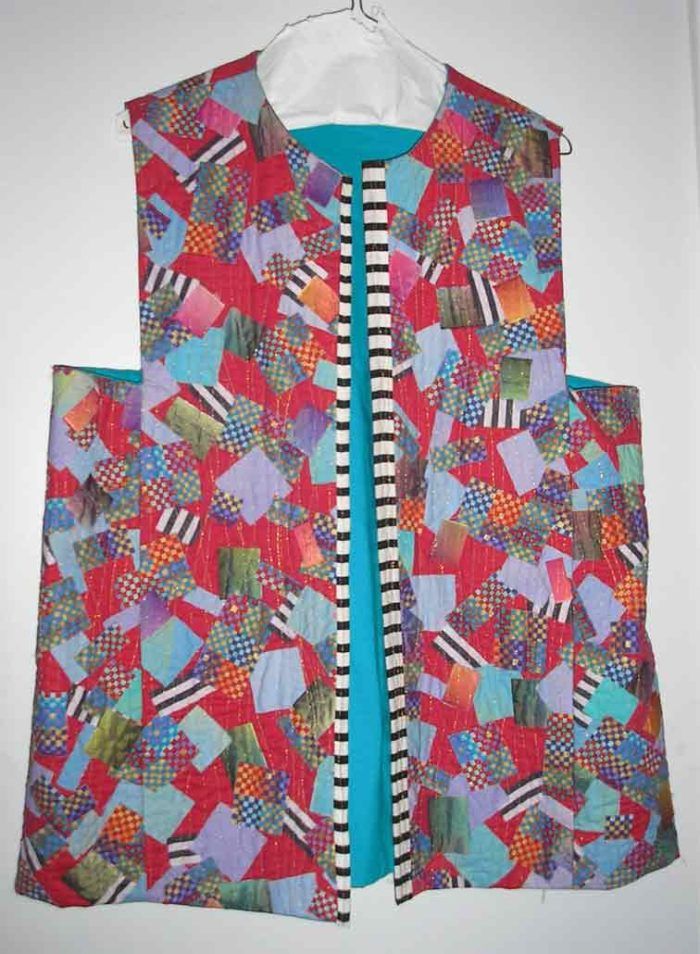 Cut out vest pattern and place scraps on top in a pattern that you like. Cover the scraps by placing net over them, pin in place and stitch on top to secure the scraps beneath the net.
When all the pieces are done put your vest together.