Farmdale Cathedral Window Pillow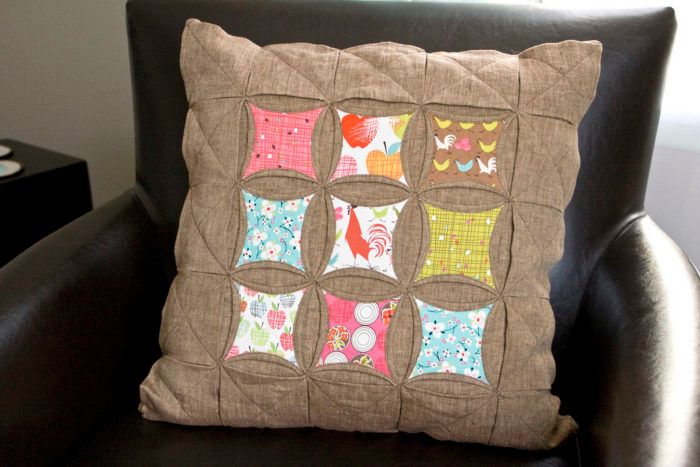 I've been wanting to use my Farmdale fabric in my stash that I've been holding onto for a little while. I've also wanted to make something with cathedral windows in it, too, so I thought this would be the perfect project to kill two birds with one stone. The technique for the windows is a slight variation of the traditional one. I got the idea for this pillow after seeing this awesome pillow: http://www.flickr.com/photos/theworkroom/4722802951/in/faves-letterwoman/. I used brown linen for the background.
Get the latest including tips, techniques and special offers straight to your inbox.