Improvisational Pieced Table Topper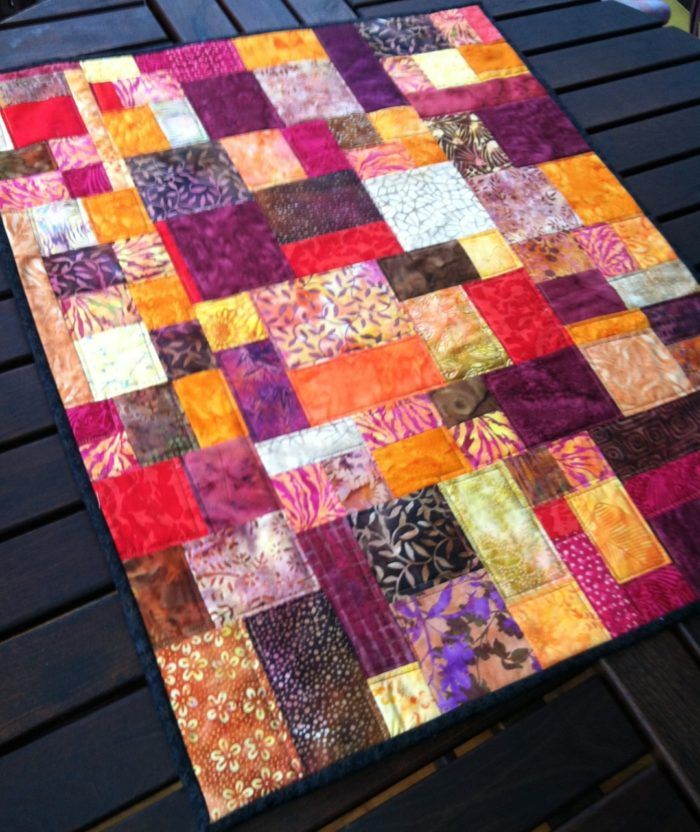 Weeks Ringle and Bill Kerr's quilting books have always inspired awe in me. In one of their books they described an improvisational piecing process which looked pretty fun and simple. I had a bunch of tiny batik scraps from working on other projects – most smaller than 3″ x 3″. I mixed them together in a shoe box, kept pulling out a pair and sewing them together using chain piecing.  Then I pressed them open, trimmed the lot, dumped the newly matched bits back into the shoebox and started the process again. For an afternoon's work, the patchwork was just lovely (it just fits a table I have in my house as a covering) and I'm planning on trying this technique again for blocks for a full sized quilt at some point.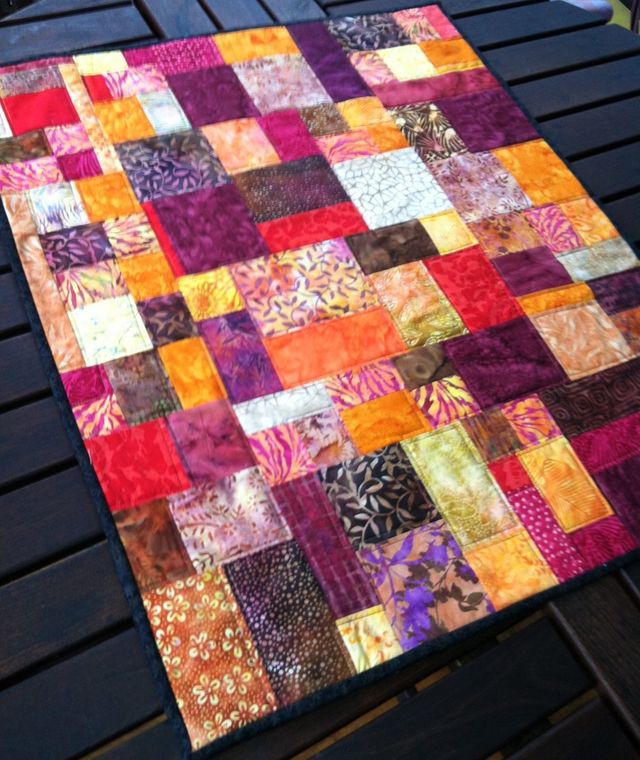 Improvisational pieced table topper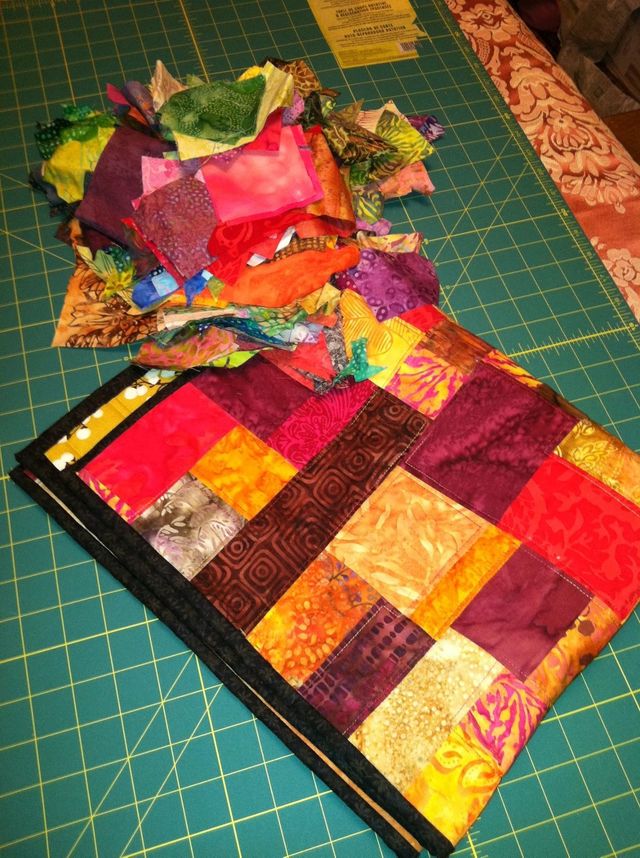 The batik stash that made it possible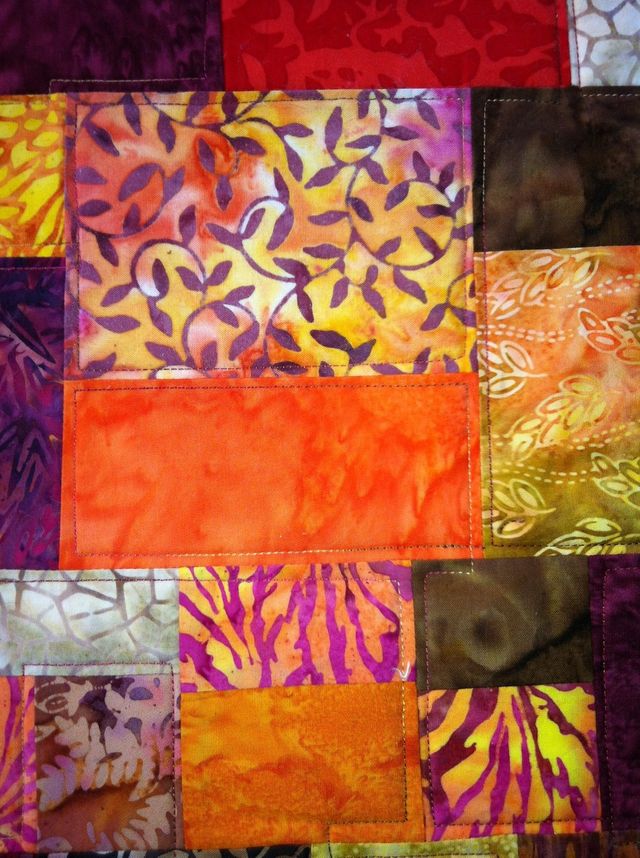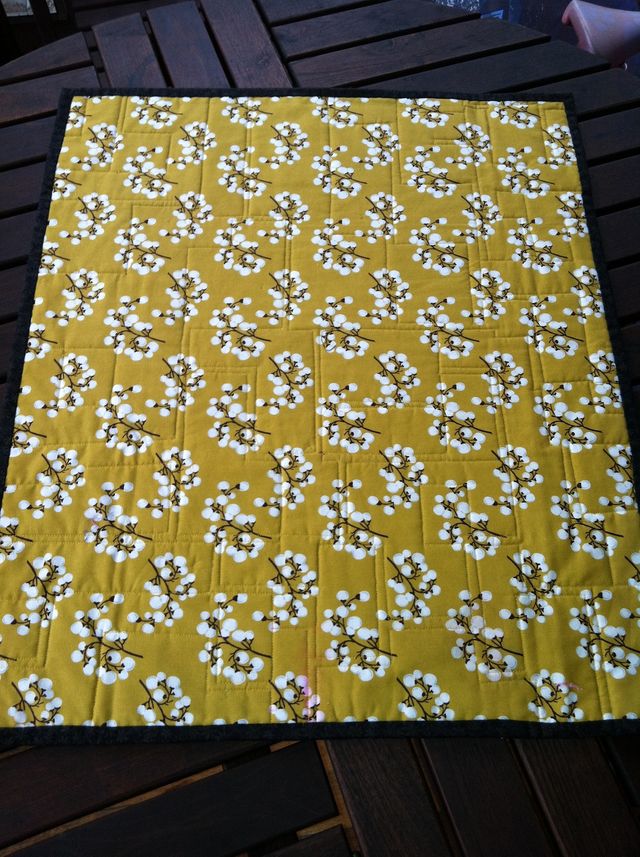 Get the latest including tips, techniques and special offers straight to your inbox.