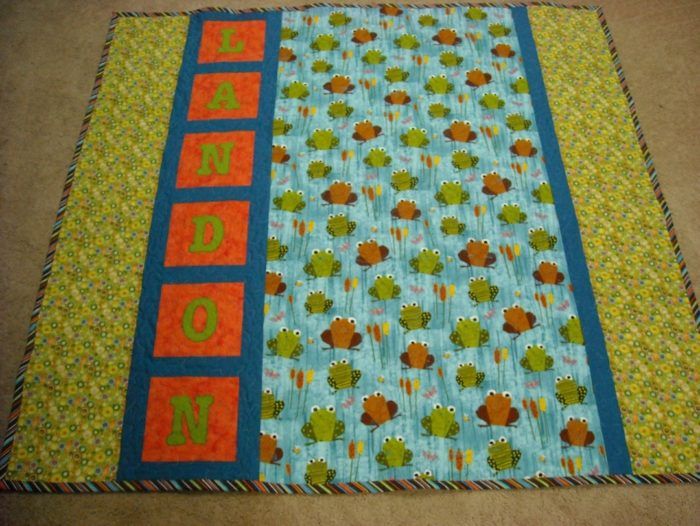 This quilt will be going to my grand-nephew, due to be born this September! I designed this quilt around the frog fabric. I thought it made a better statement by leaving it a large piece. I wanted to add the baby's name, so I made green letters and put them on an orange background to make it pop. I also used a circle print and a striped print for the backing. I designed a continuous-line frog and dragonfly motif, and free-motion quilted it on the frog print panel. The rest of the quilt is machine quilted with a meandering stitch design. This quilt isn't your typical pastel baby quilt. I was able to use up more of my stash except for the backing which I purchased after the top was pieced.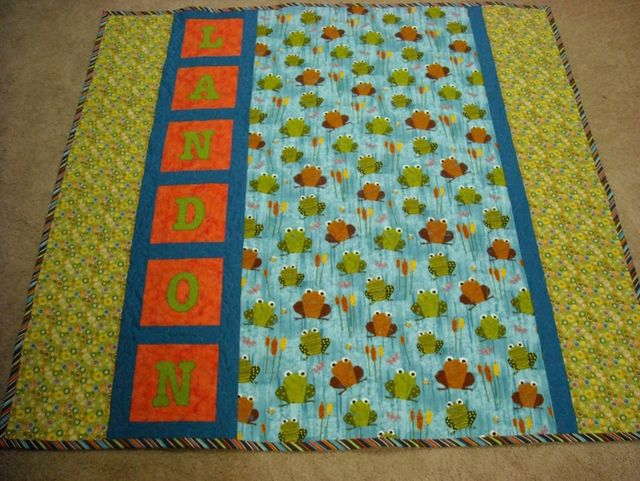 Full view of Landon's quilt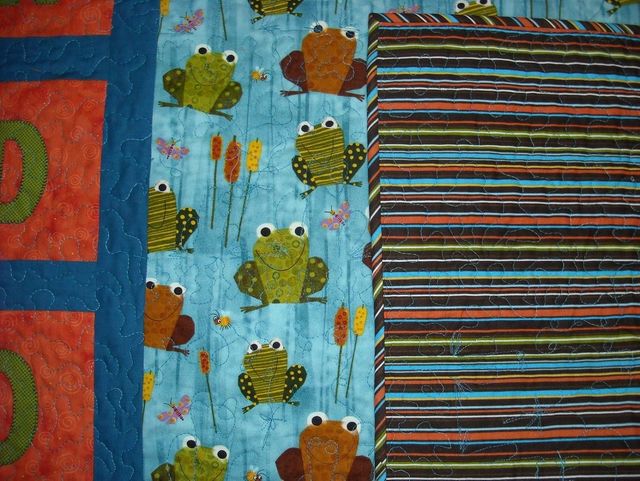 This shows the (striped) back of the quilt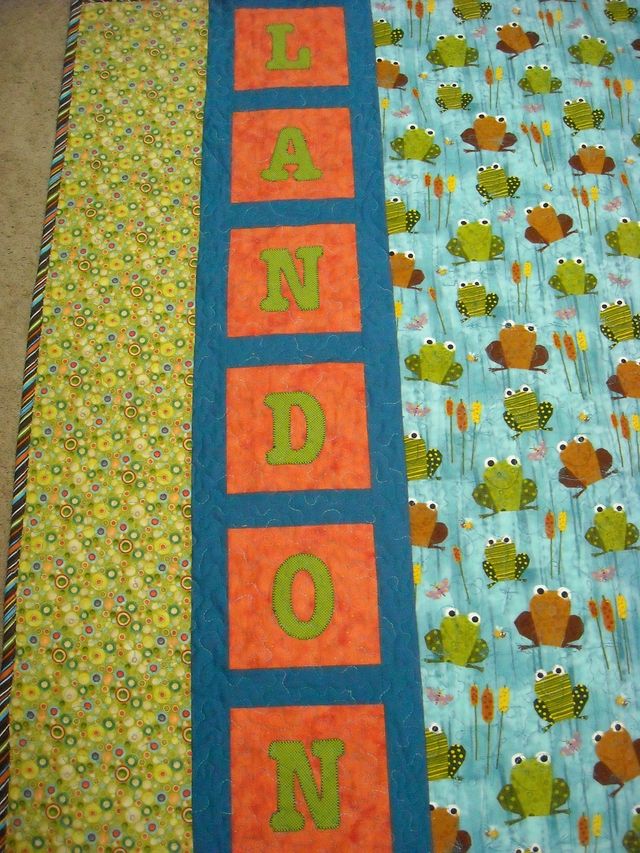 Close-up to show the fabric prints a little better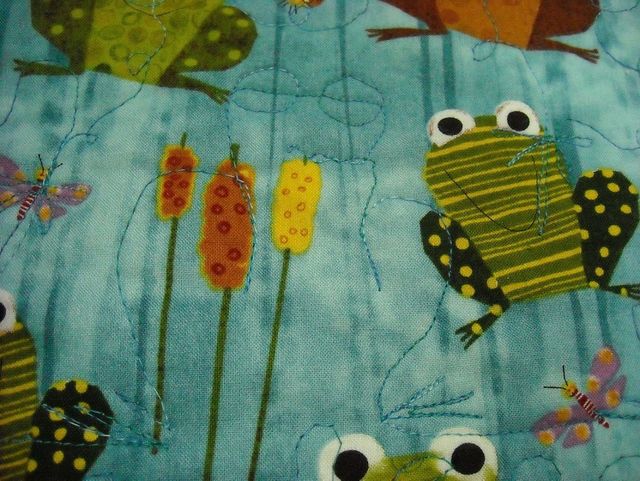 Detail of frog and dragonfly quilt motif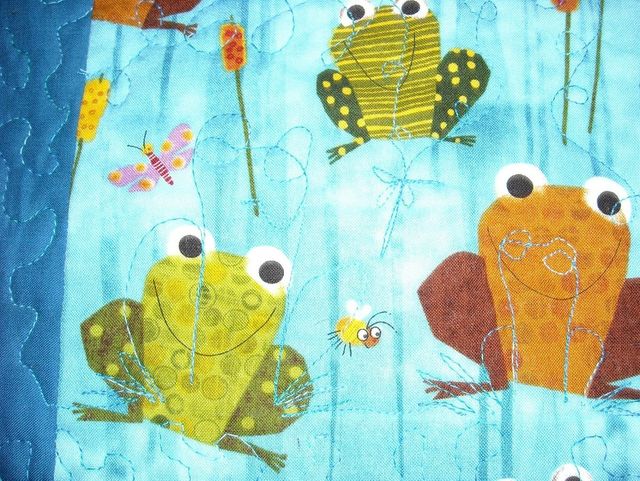 Another close-up of the quilting motifs. Some of the frogs look a little tipsy!