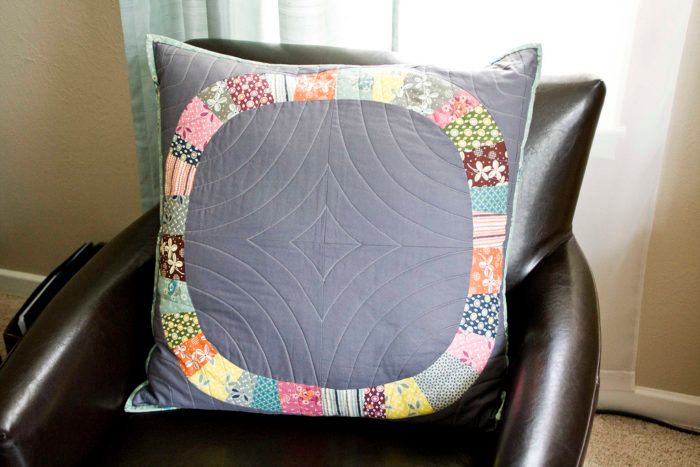 As soon as I saw the Single Girl pattern by Denyse Schmidt, I knew I had to make the quilt (which I've started). But I knew it was going to take a long time for me to finish the quilt, so I also wanted to make something smaller using that pattern. I made this pillow using just one block from the pattern.
I used Kona charcoal for the background and Denyse Schmidt's Hope Valley fabrics for the ring.
Get the latest including tips, techniques and special offers straight to your inbox.