All about Blues and Purples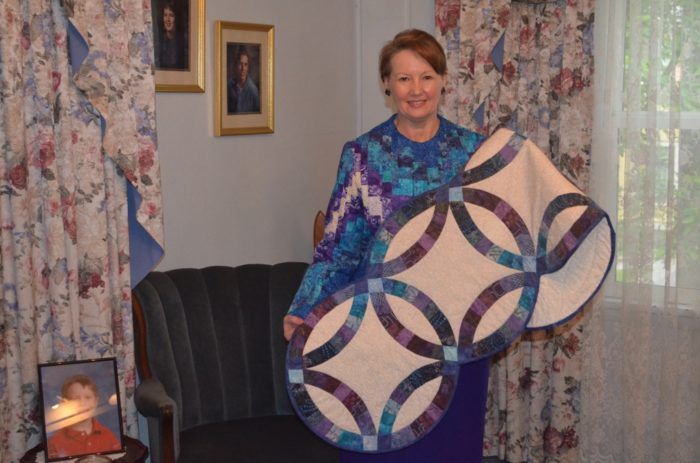 I have established a large stash of blues and purples to make table runners. Thus, was thrilled to try my hand at using some of my stash to make this jacket. The jacket is from the Figure Flattering Quiltwear line titled "Purple Garden." It required 7 fabrics so I decreased my stash slightly! A series of four sections of strips of 7 fabrics of varied widths were sewn together and then formed into tubes which were then cut into strips again of varied widths which were sewn onto a muslin base. I was able to recycle muslin from another project thus decreased that stash as well. The jacket required a great deal of thread to sew the countless strips of fabric onto the base and I lost count of the number of bobbin refills – but all -in-all it was worth the effort. I plan to wear the jacket for dressy Western gatherings in my community. The jacket should be able to be used for casual or dressy events.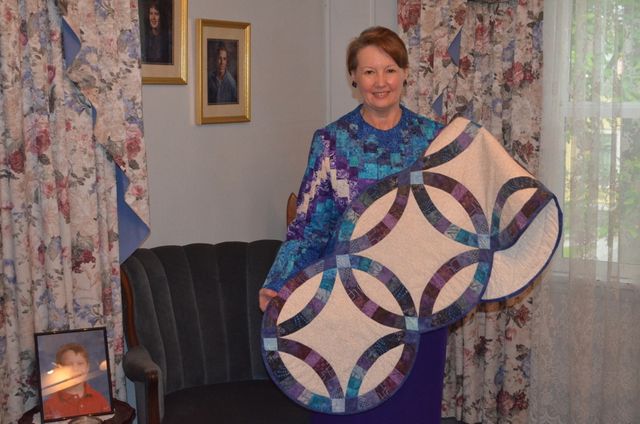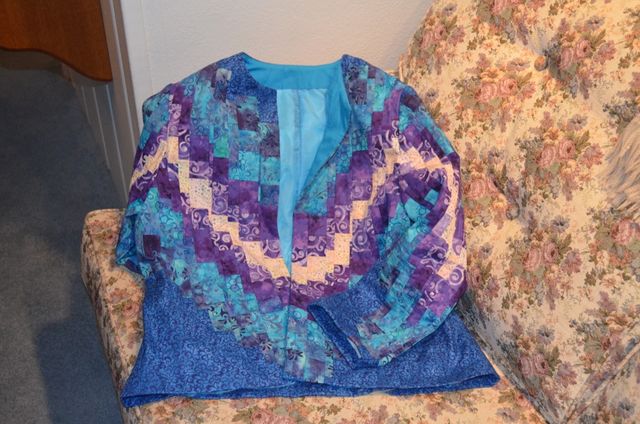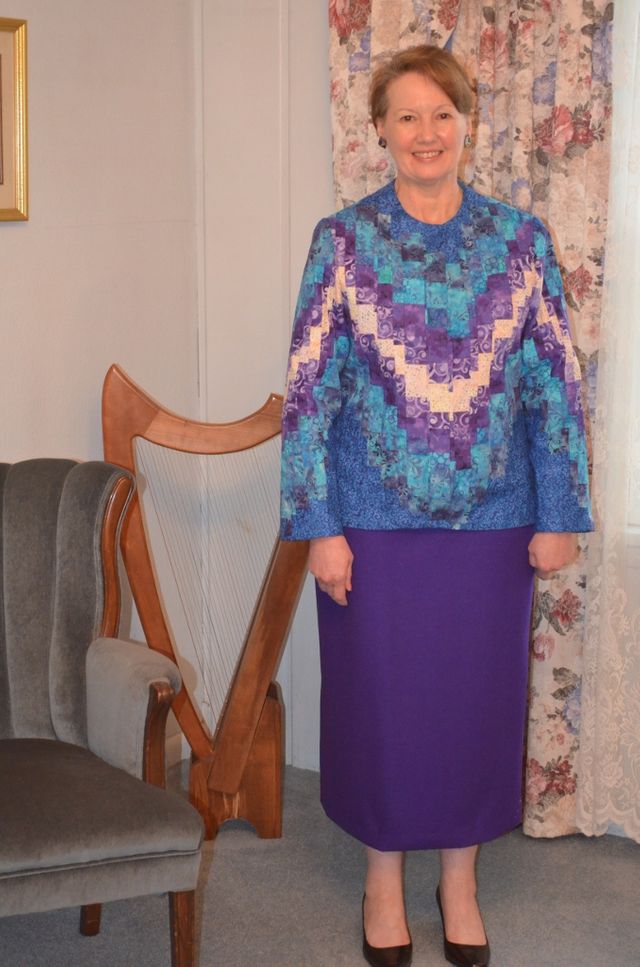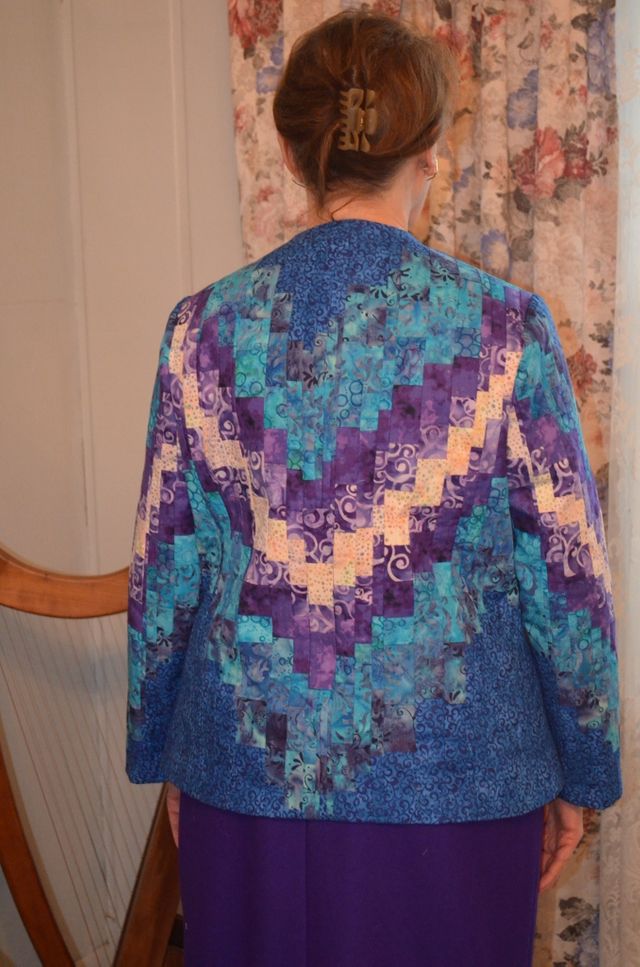 Get the latest including tips, techniques and special offers straight to your inbox.