Summer Project: No Pattern Bias Skirt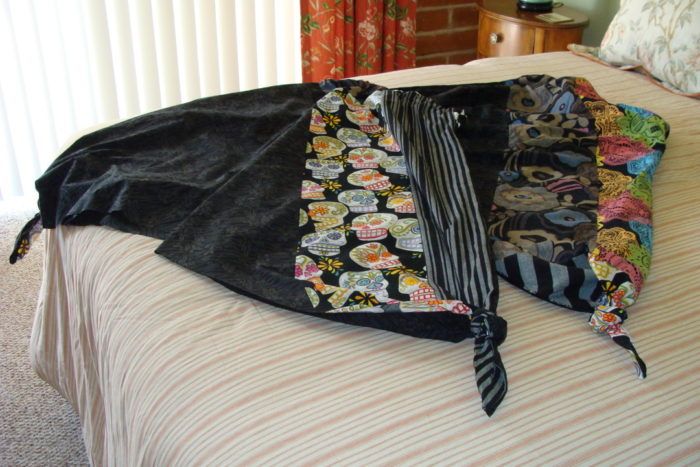 Jane's skirt on the left, Ellice's skirt on the right!
Wow! I couldn't resist buying the July issue of THREADS. The yellow oval on the cover "Summer Project: Bias Skirt (no pattern required)" was just too tempting.
The very next day my favorite sewing friend came over and, by combining dark prints from both our stashes, VOILA!, we had these incredibly beautiful skirts, both very different.
We left the skirt bottom unhemmed and separately tied into knots the two long side pieces. This gives the skirt a bit of an anchor. No Marilyn Monroe fly-away here!
Thanks for the inspiration!
Jane Doherty, Tucson, AZ
Ellice Blaylock, Tucson, AZ