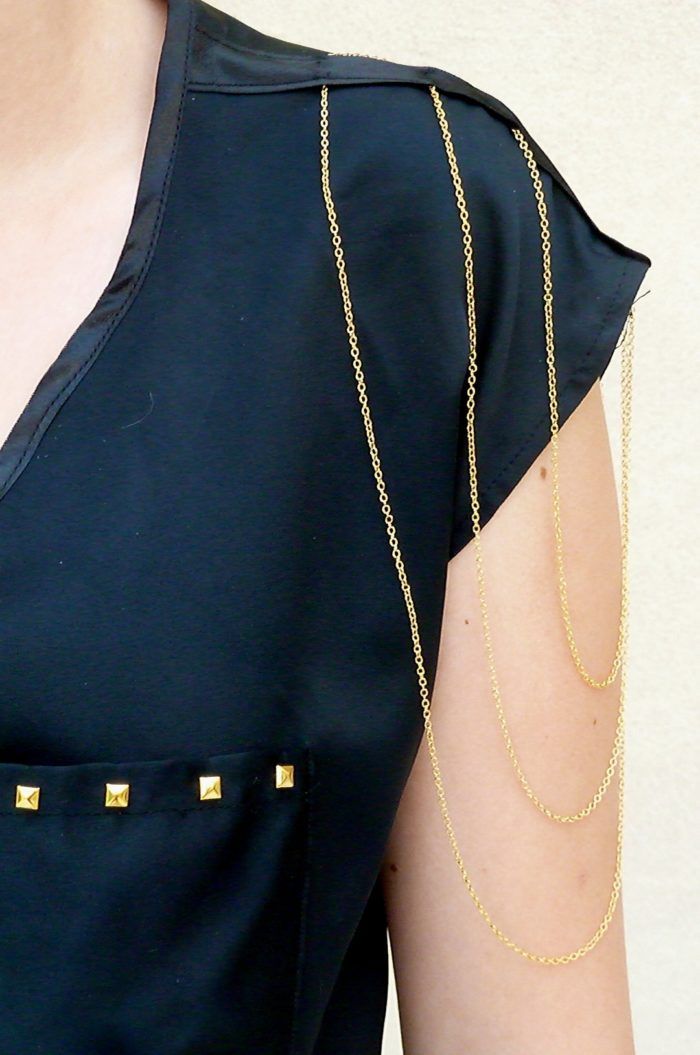 I'm really happy with this blouse:
1) it has studs and chains, which makes it trendy. which makes me cool. That's me, climbing the social ladder. And let me tell you, there's a long way to go.
2) It's black. I know this is like a no-no for sewers but I love black.
3) It's kind of flattering as it's not tight yet it has a feminine silhouette. (Yup that's taken right out of a Victoria's Secret catalog)
The making of the blouse was quite easy, the blouse is made out of a basic pattern I constructed from my custom bodice and I made a little pocket (which really was the most frustrating part of the blouse) and attached little studs to it. Attaching the chains was a little time consuming but not as much as you'd expect.
I finished the neckline with satin bias binding and the armholes with cotton bias binding.