1930's Mandarin-Inspired Blouse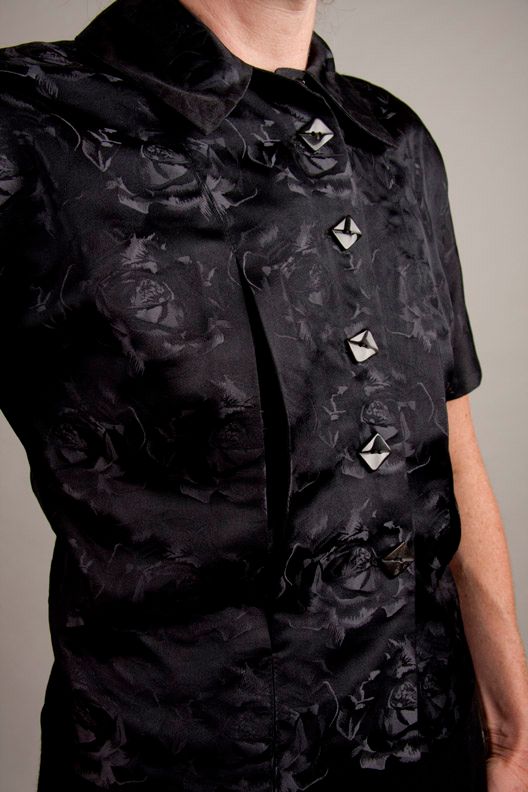 I cut this blouse using a 1930's pattern from silk jacquard I found at Michael's Fabrics.  This silk was perfect for this style because of its Far-East exotic quality.
The blouse is a kimono style with slashed and self-faced short sleeves.
Ease is designed into the blouse as pleats running down each side of the front and back pieces.
I fully lined the blouse with silk habotai.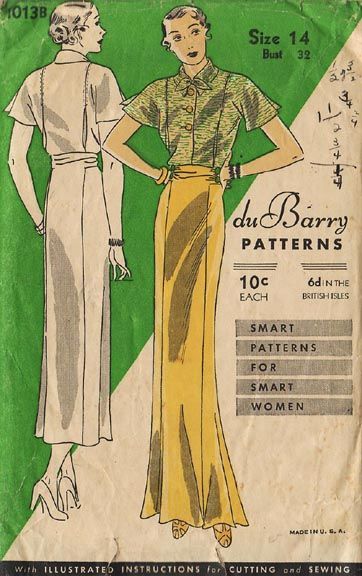 This project is from one of the first and most favorite vintage patterns I picked up.  
I was drawn to this pattern for the detailed blouse and the long skirt with its unique waistband.
This project is only about the top.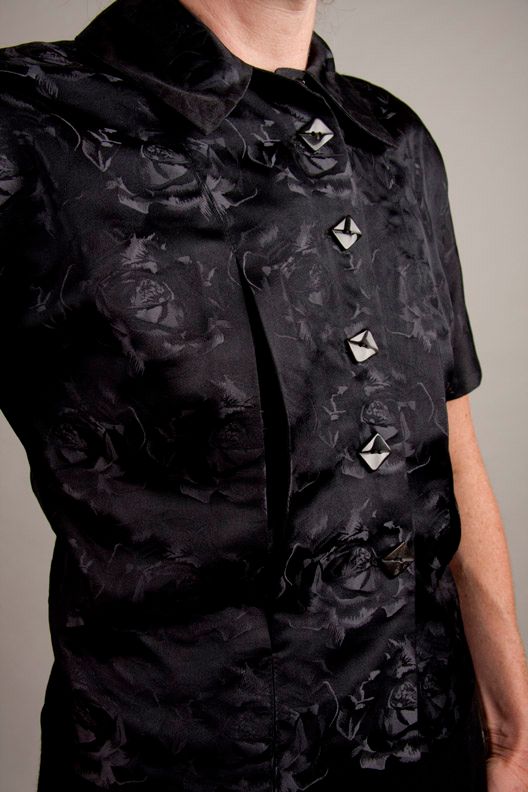 Here, the blouse is shown un-hooked at the neck and I omitted the collar tie.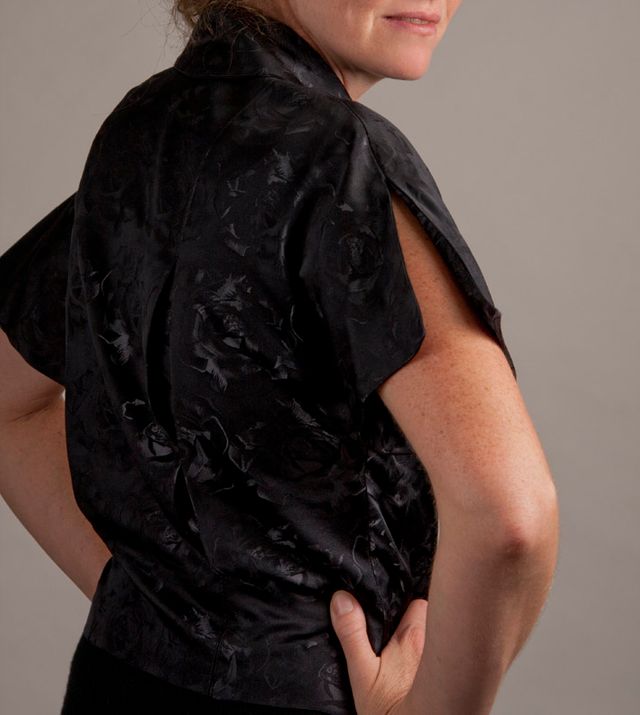 Shows the open sleeve detail not so well depicted in the pattern art.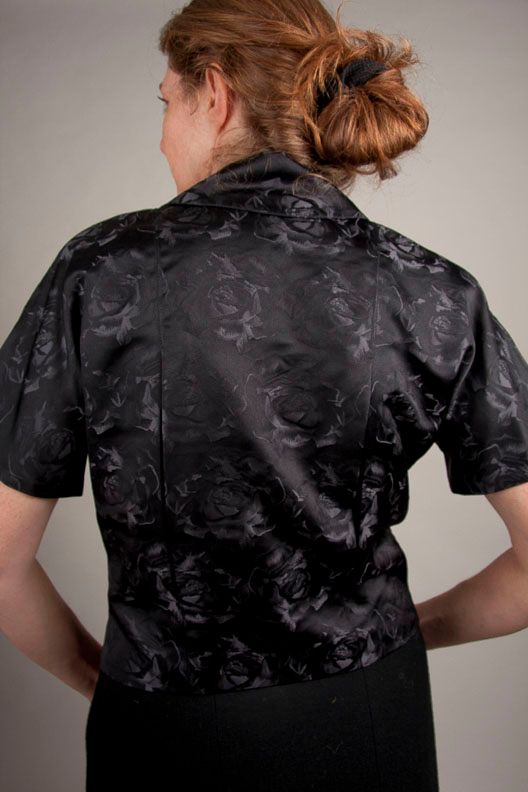 The pleats also run down each side of the back.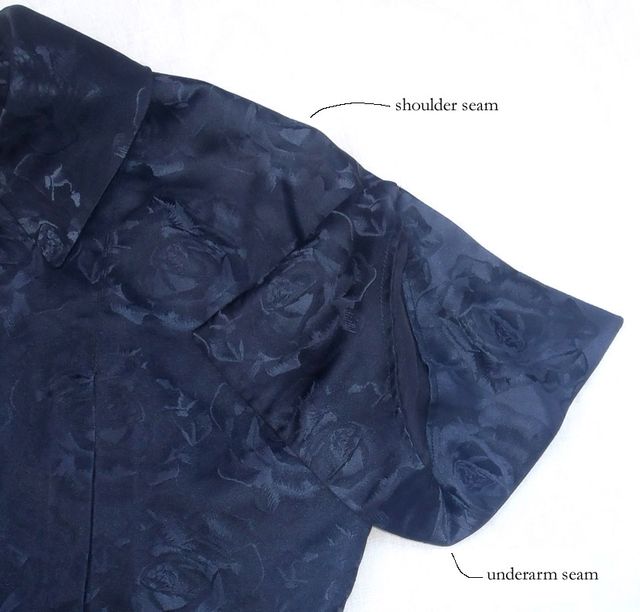 Detail of self-faced sleeve opening.