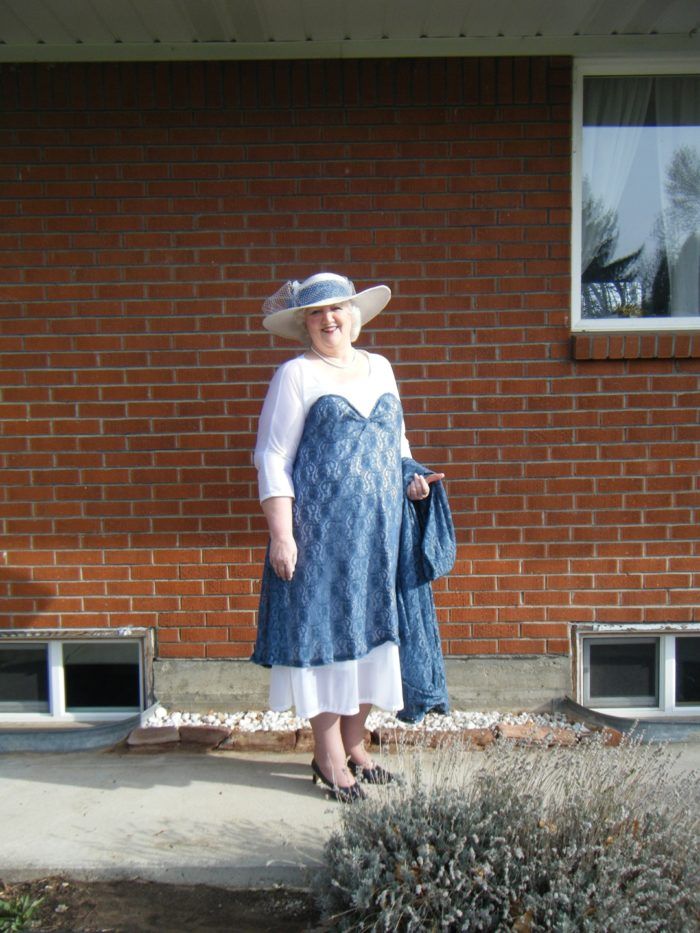 So far I've discovered I need to have family/friends take better pictures of me. Since discovering I "lost" so much knowledge from so many things from chemotherapy I have just involved myself in different projects to re-learn my sewing/designing skills. I mean I did complete a college degree in the Home Sciences w/my speciality in sewing/pattern making/merchanding etc.. After being removed from the work force I just busy my days with what I LOVE the most which is being in the sewing room nearly 24-7.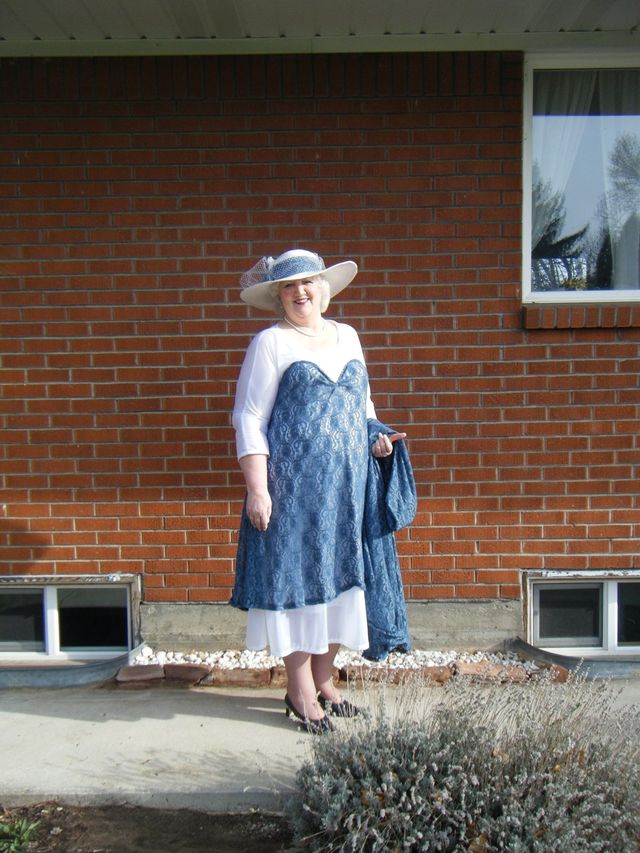 This is a dress/hat I designed one year for Easter. It also has an "over coat" that is laid over my arm. The hat was made by a millerny maker and we had a ball putting it altogether.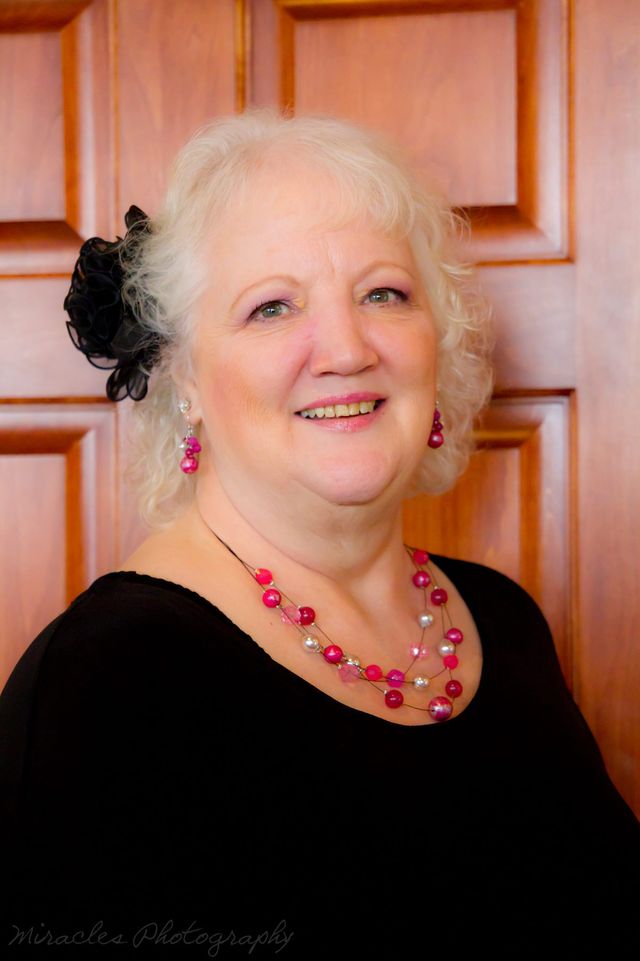 This is me, wearing a black jersey knit to a wedding I went to about 3 yrs ago now. My skills are improving as the pattern was a modified "princess line", which I removed by taping the pieces together. It worked out quite well and I love my serger. It was a fast dress to make.