Wool Cape and Fur Scarf (with link to tutorial)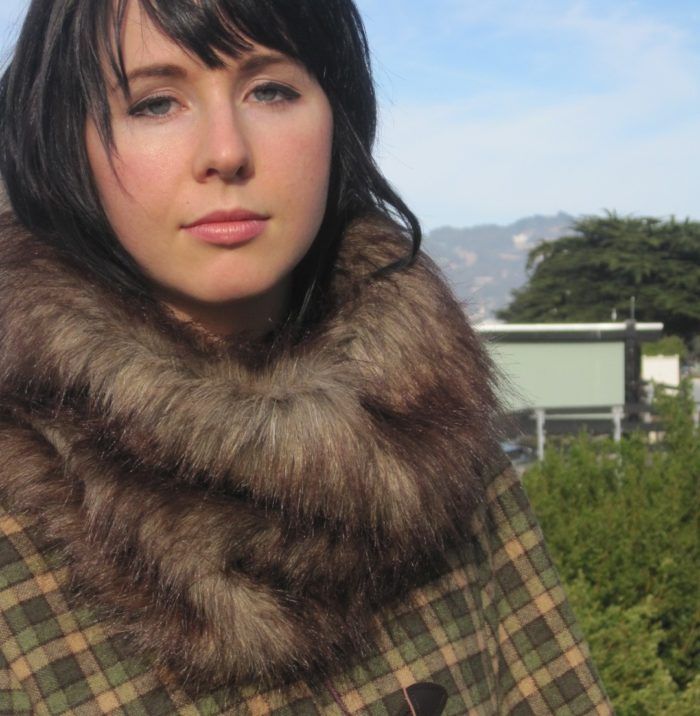 I designed this ensemble for my younger sister. She's an outdoorsy no-frills kinda girl who likes hunting and plaid, while I'm more of a fashionista, always trying to bring her to the dark side 😉 With this outfit, she can glam up a little and stay true to her roots at the same time.
The cape and the scarf are both my own pattern, and I have a tutorial for sewing the faux fur scarf on my blog http://www.mollytov.com/lumberjack-diva/ Feel free to check out the rest of my projects there too 😉
The cape is sewn with an old wool plaid that was in my stash, and a purple polyester charmeuse lining that peeks out form the bottom because of the cape's asymmetrical hem. The fur is faux fur from Joannes, and the scarf is lined with the same purple charmeuse.
I just taught myself to sew this summer, so constructive criticism is greatly welcome!