Little Pencil Skirt with links to tutorial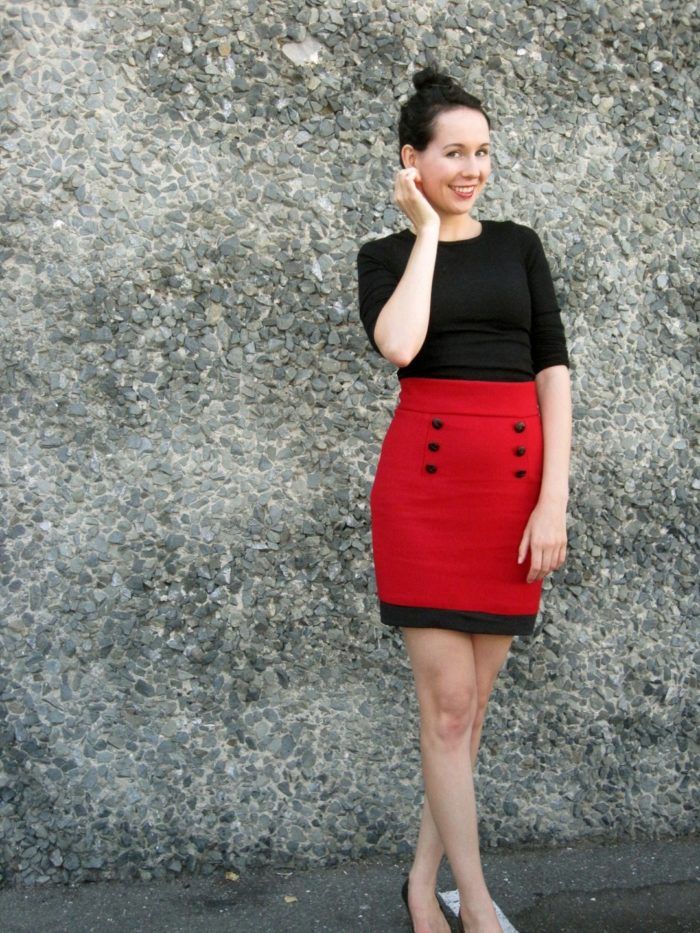 I'm craving fall skirts these days, made from warm wool, pieces that can be layered over tights. When it gets a little colder, I think this little red number will do just the trick. I drafted the skirt myself, using a great tutorial that I'd found online.
A link to the instructions I'd used for making the sloper are posted on my blog mollytov.com
The details, the buttons and the black trim are my own additions, added at the end when I realized the skirt alone was too plain.