Cropped Jacket in Wool Plaid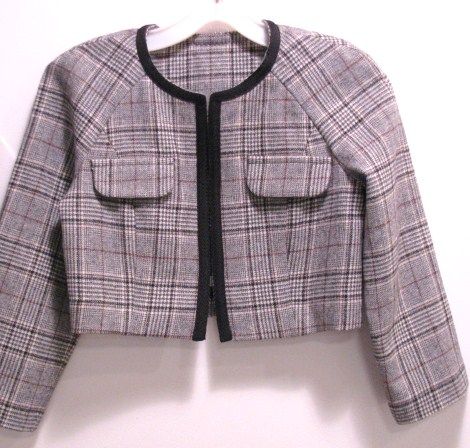 The last of my samples for my sewing classes in November and December. My students will learn how to make this cute wool plaid jacket with raglan sleeves and braid trim. I used an old piece of Pendelton wool I had in storage for a very long time, which I believe worked well for this project.
Since the jacket is unlined all of the seams were covered with bias strips I made from a piece of lightweight black muslin which gives the inside of the jacket a very clean, finished look. The jacket is easy to make, no difficult construction techniques involved. The matching of the plaid was time consuming but when you cut the pieces one layer at a time, matching the plaid was easy to do.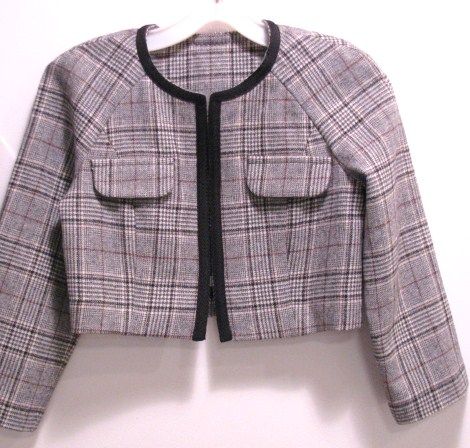 Cropped Jacket with raglan sleeves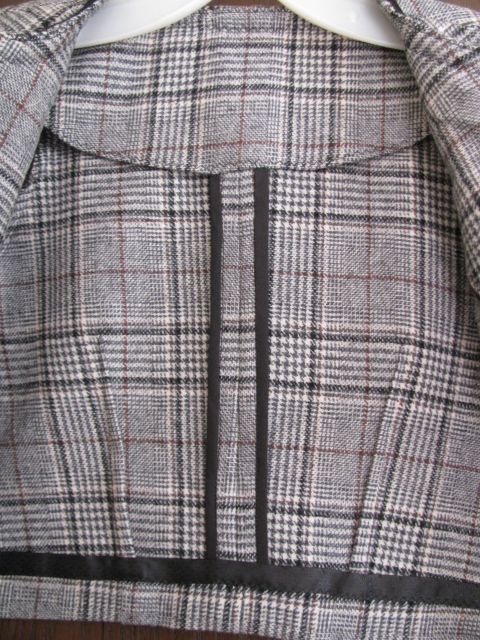 All seams inside jacket are covered with bias tape