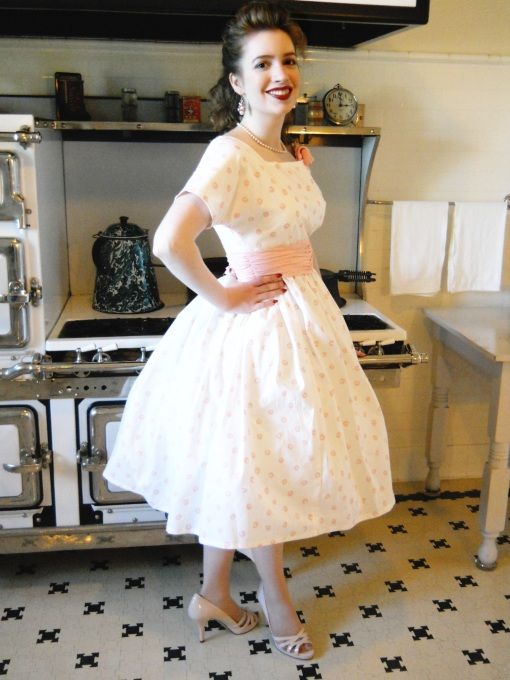 Here is the latest 1950s dress I just sewed! It was made using the new 1958 Party Dress Pattern from http://www.sensibility.com , and was a blast to make and to wear. This dress was made from a white and pink polka dot cotton, and the bodice was lined with cotton broadcloth. 
The gathered skirt is perfect for wearing over a crinoline, and the ruched sash/belt adds a lovely finishing touch. To read more about this project visit my blog! http://www.edelweisspatterns.com/blog/?p=3074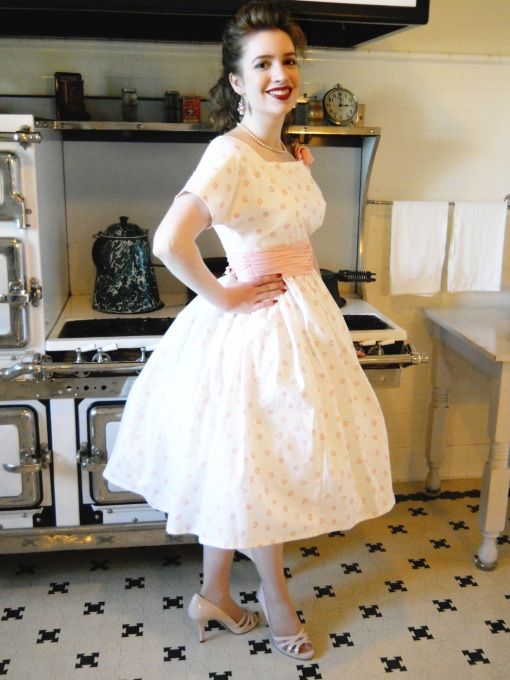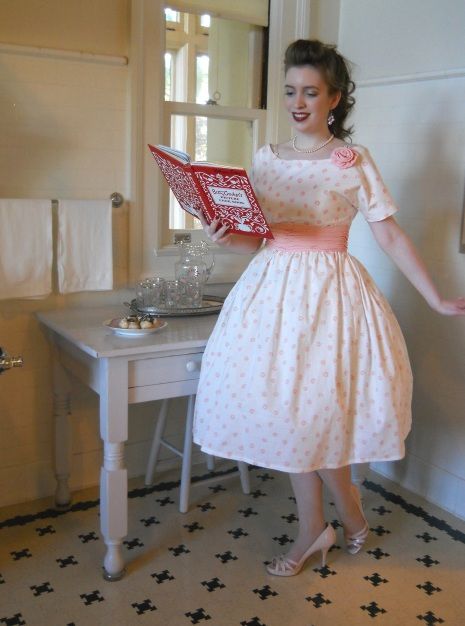 Betty Crocker is any 1950s housewife's best friend!