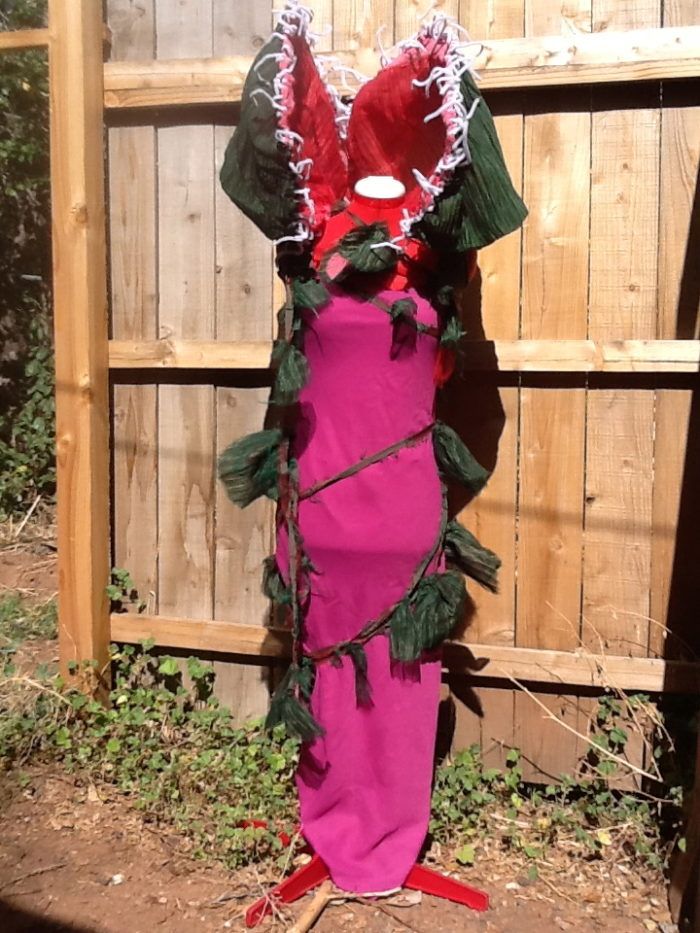 I made this Venus Fly Trap for Halloween, I started with a store bought dress (hot pink and bias cut), a pile of fabric, and an idea. I embellished the dress with lots of "baby pods" of crimped sheer green, pink, and red fabric, connected with a taffeta vine. I then designed and made a mini vest, with corset tie closure in the back, and small pockets to hold head piece in place. I constructed the vest with the taffeta fabric and batting inside for comfort, then embellished it with crimped "pods" as well. I finished the vest with a simple 4 thread overlock stitch. The head piece is the main focal point, and is made from crimped sheer fabric to resemble the flower, with pipe cleaner "teeth". It has a wire frame with shoulder stands to fit into vest pockets; with this set up, the head piece is completely hands free. I completed the costume with fangs, red eyelashes, combat boots and pink hair, for loads of fun!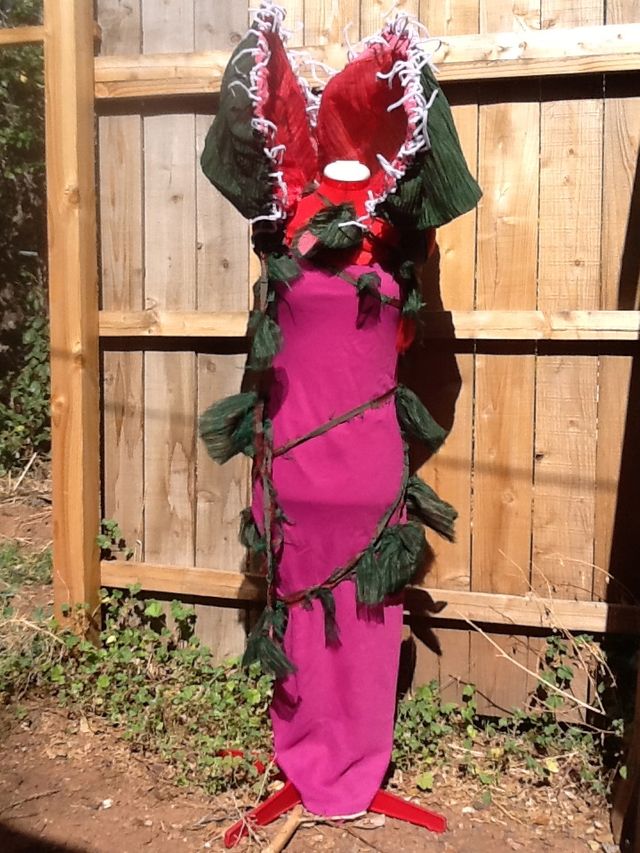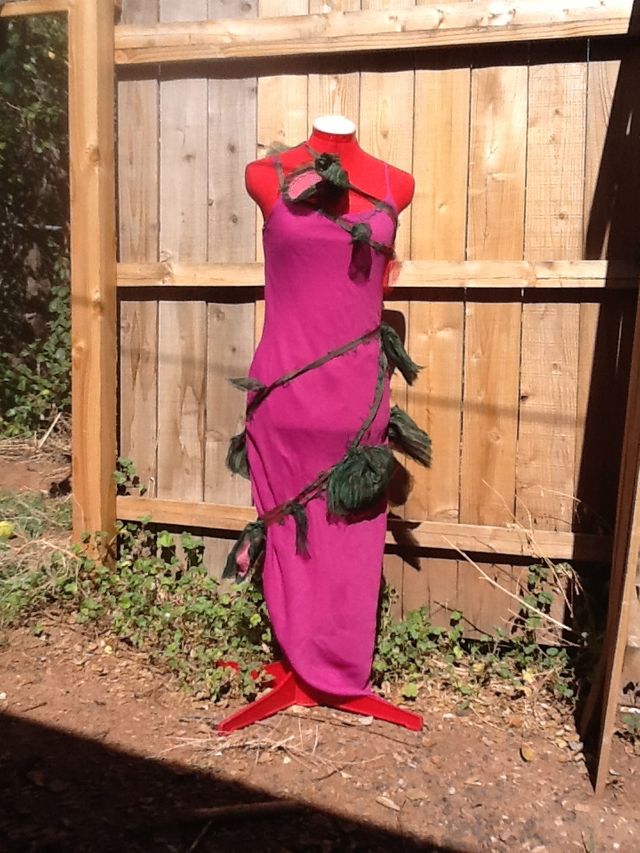 Start with a hot pink bias cut dress, which I embellished with "baby pods", made from crimped sheer green, pink, and red fabric, on a taffeta vine.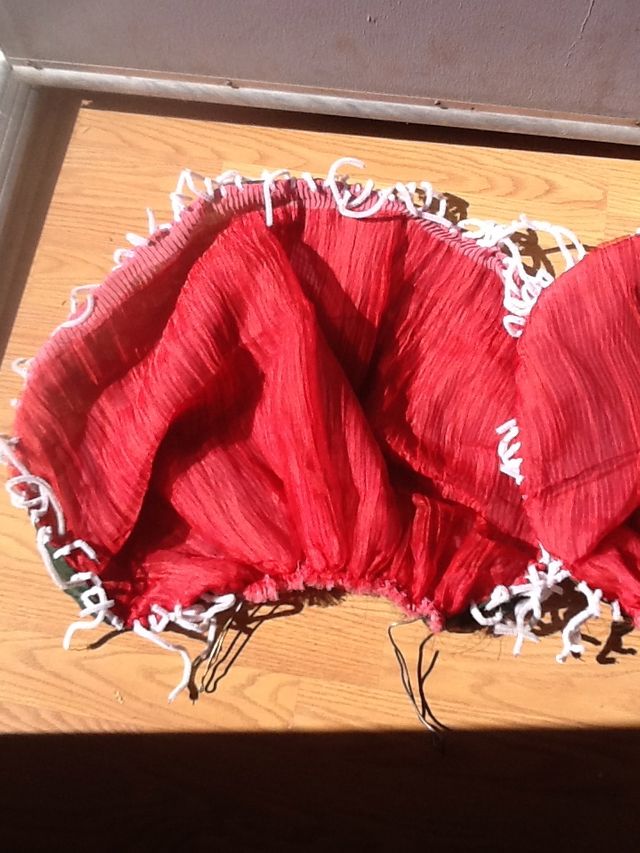 Enter the focal point, the large head pod. Made of the same crimped sheer, green, pink, and red fabric, to match baby pods. The head piece has a wire frame, with shoulder stands that fit into the vest pockets, and is completed with pipe cleaner teeth.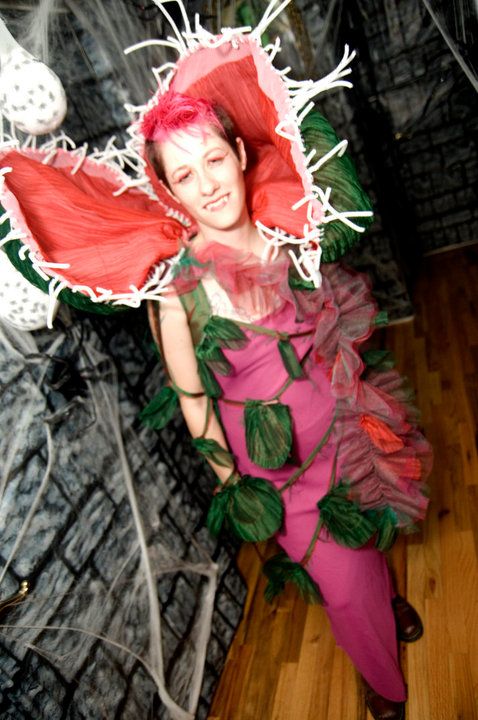 Complete the outfit with fangs, pink hair, fake eyelashes, and red combat boots!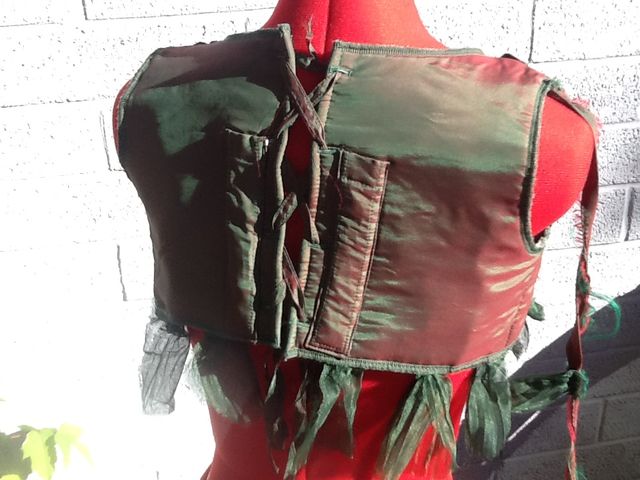 Add a mini vest of coordinating taffeta fabric; this vest holds up the main head pod with narrow pockets for the shoulder stands to fit into. The vest has ties in the back for adjustability, and is padded for comfort. The vest is my own design, I finished the edges with a simple 4 thread overlock rolled stitch.