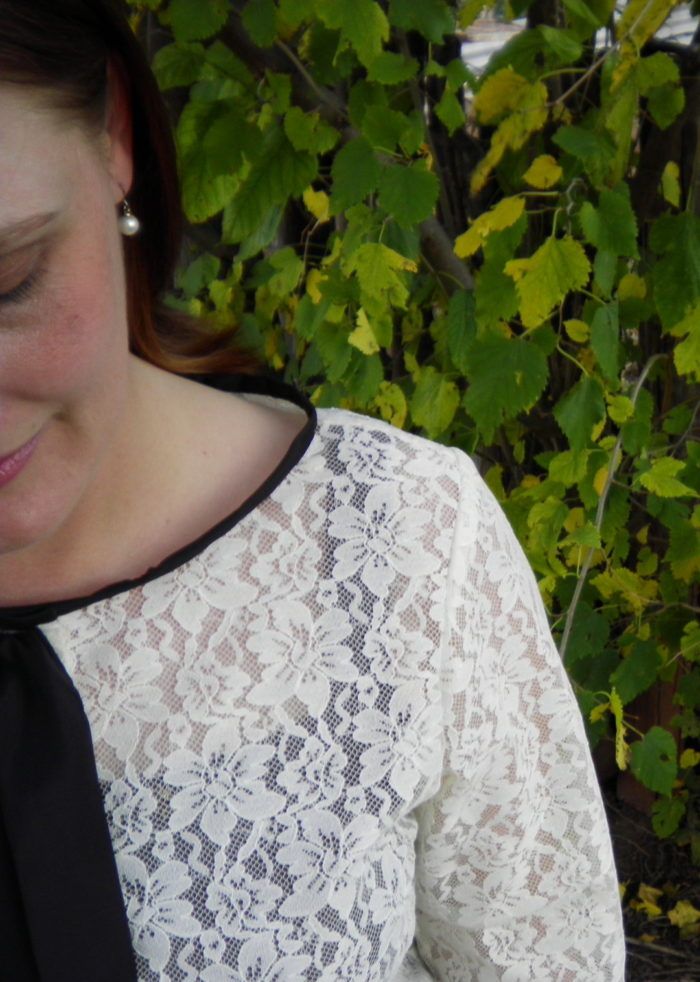 This was a really fast, uncomplicated restyle. My bargain find lace shirt was transformed into a fancy lace blouse. I used a brown lining fabric remnant and left over buttons to create a new look.There is more information at my blog, CreativeDressmakingAtHome.com.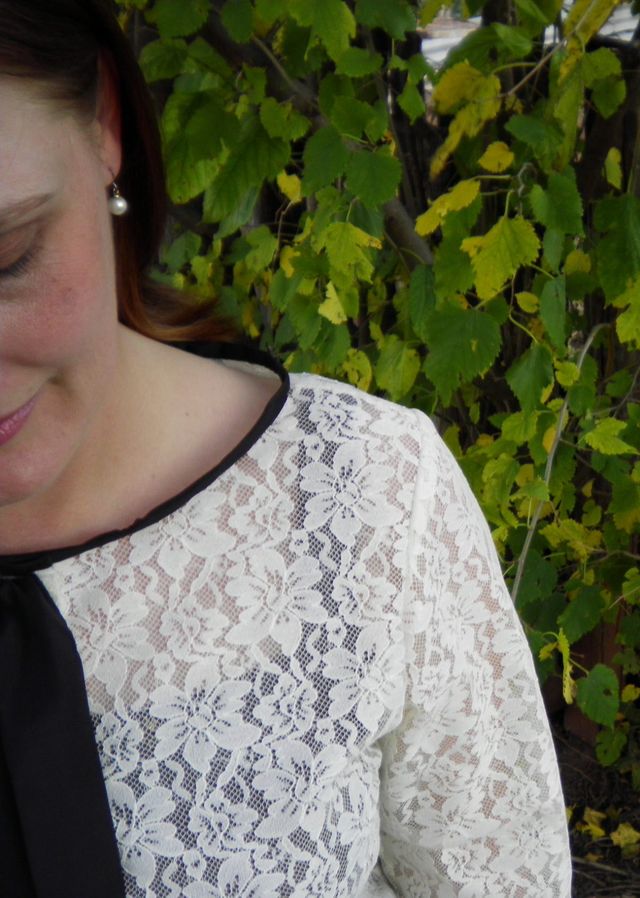 The newly styled blouse has a boat neck, contrasting binding and a tie.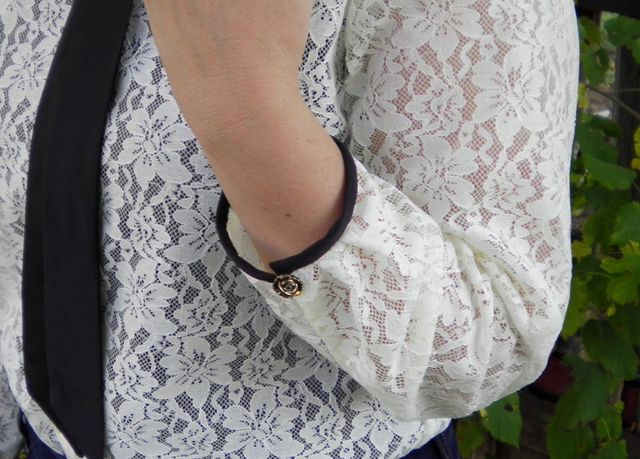 The blouse also has rose shaped buttons at the sleeves.