The Evil Queen and Prince from Snow White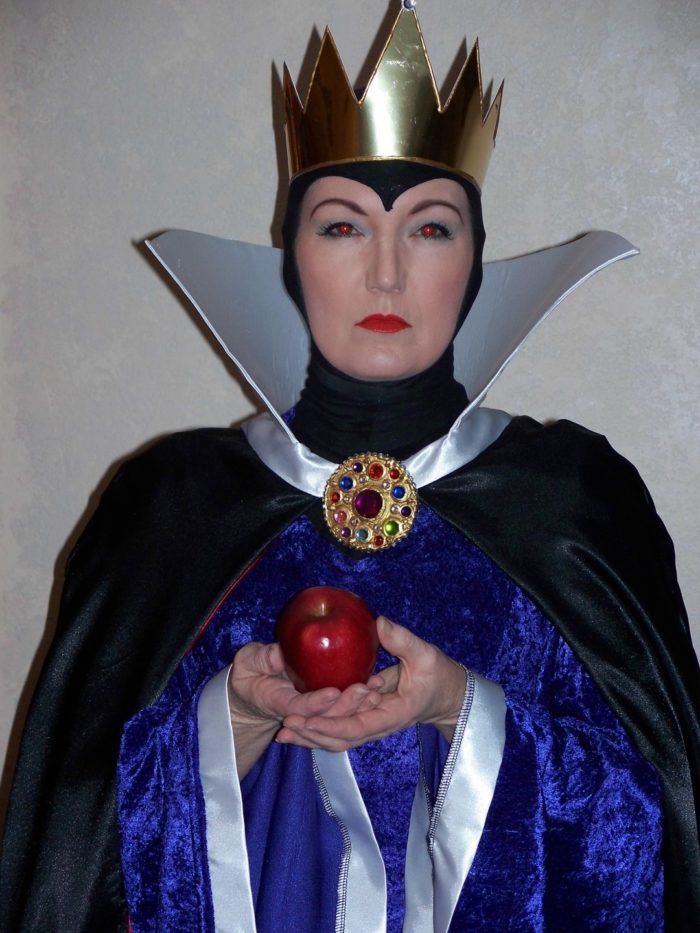 I actually made these costumes in 2007. The idea came from my daughter, who teased me with the title of Evil Queen. My husband and I wore these to a costume party that year and on Halloween to give out candy. Only one year since have I not worn this costume and a 12 year old boy expressed disappointment in not finding the Evil Queen on my porch.
The costume is made of panne velvet and the pattern I used was for a t-shirt. I modified the neckline, sleeves and length. All seams were serged. The trim on the Evil Queen costume is white costume satin. The cape is also costume satin. The collar of the cape is shaped with a fusible Heat-n-Bond product.
The Prince Charming costume is a light cotton tunic and satin vest. The vest is trimmed in gold cord, which I applied by machine with a cording foot. The pants are simply men's dress pants.
The designs were not difficult in the sense of technique, but were intended to be authentic reproductions of the garments of Disney characters. (I did not make the costume of the little girl dressed as Snow White.)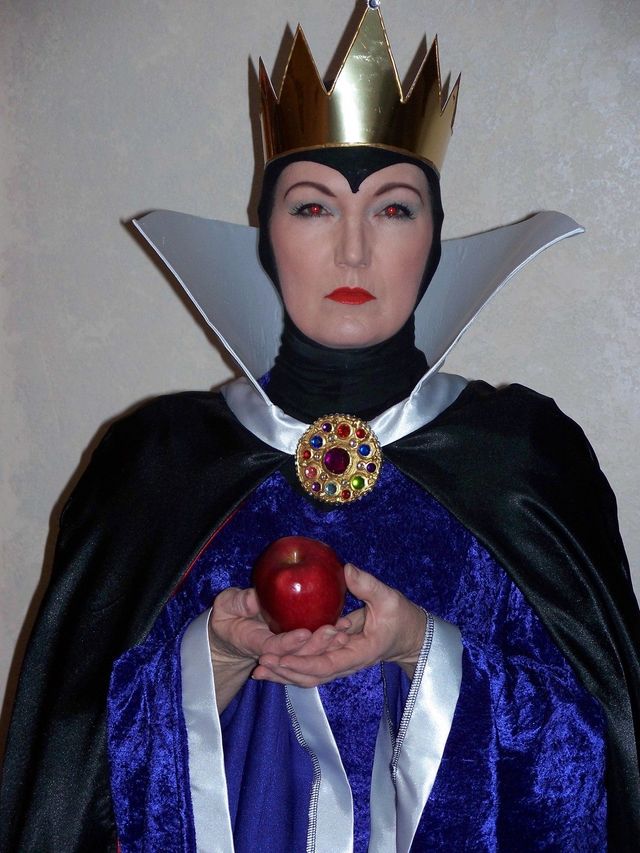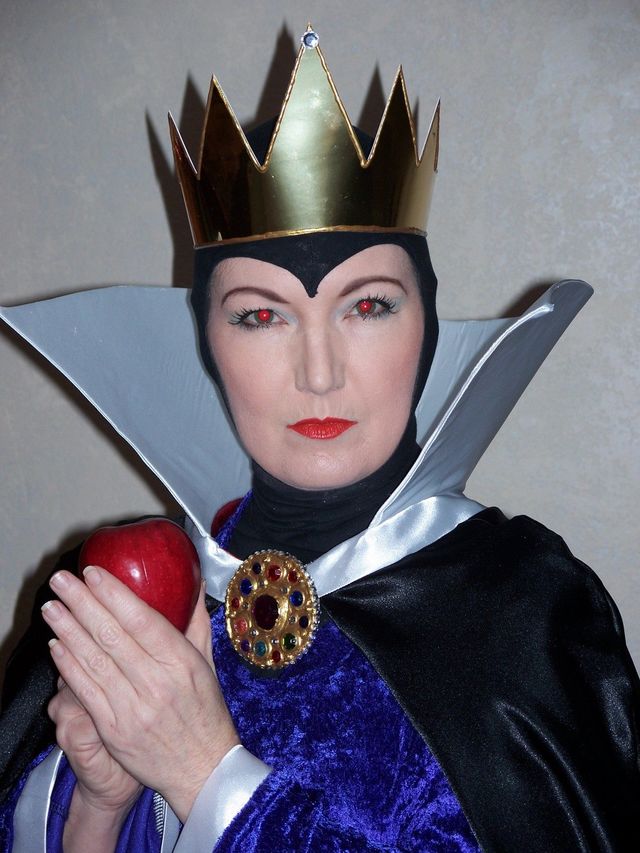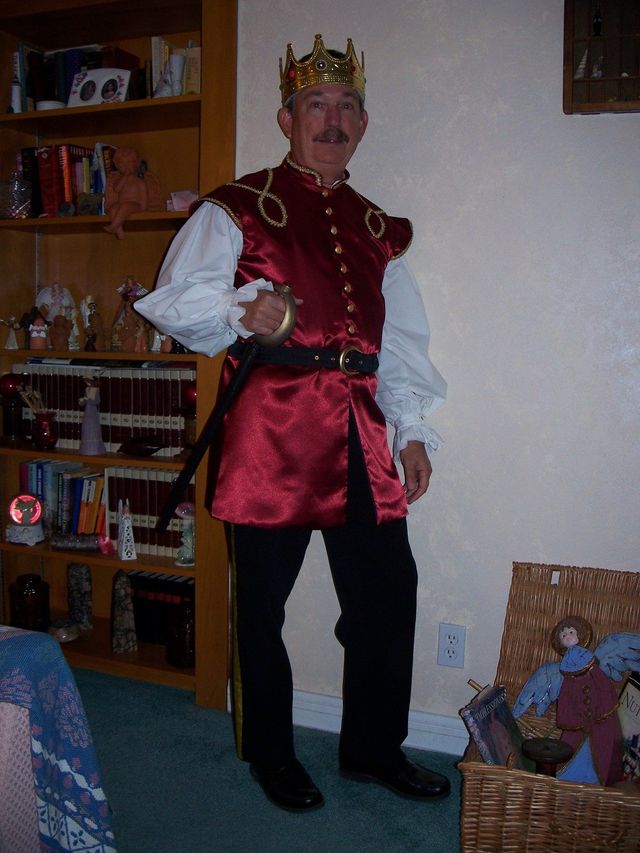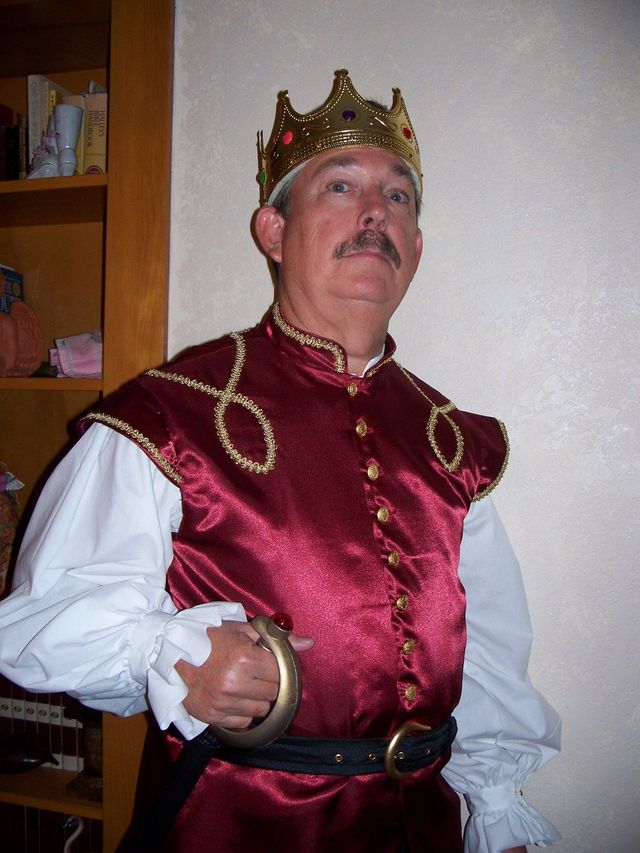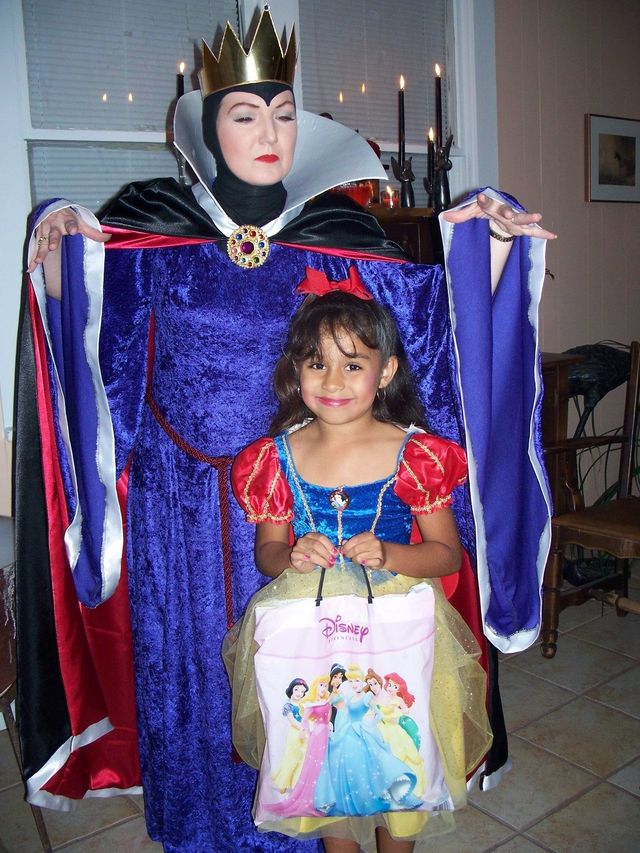 Evil Queen with Snow White (trick-or-treater)