Warhammer Sister of Battles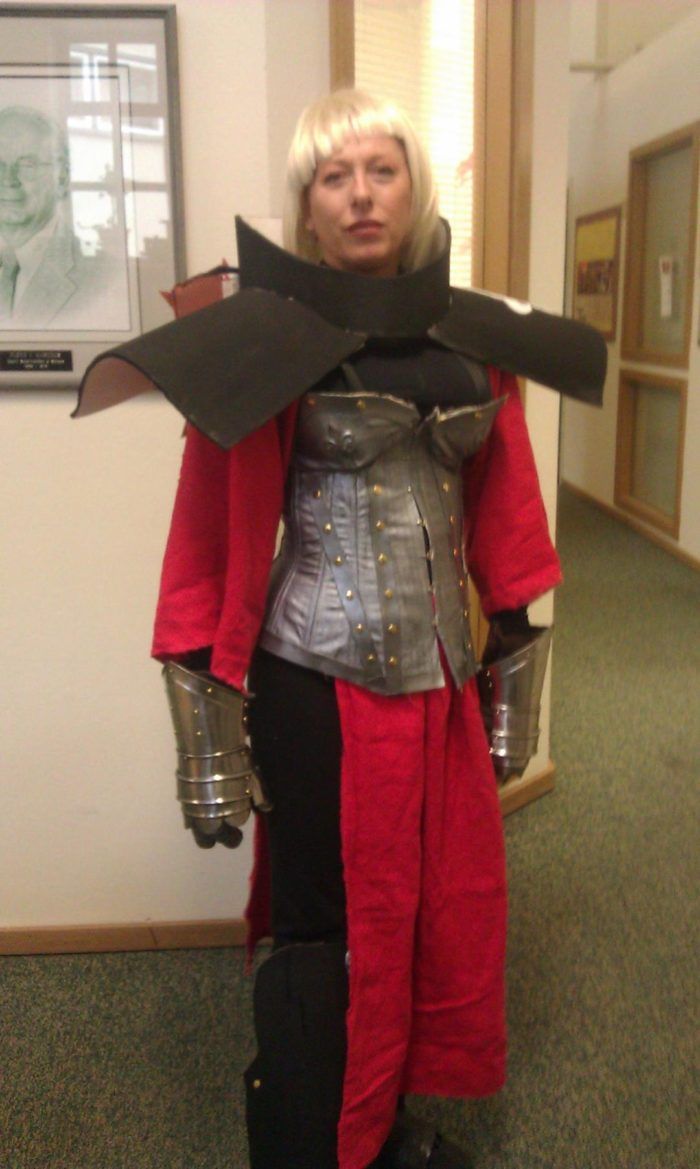 The Sisters of Battle are a unqiue group of fighting women in our Warhammer future.  Effectively a religious organization that uses heat based weapons and armor.  The gauntlets were purchased for another costume, but used here.  Everything else was made for this Halloween costume.  The polysterine foam was a new medium to work in for the armor.  It is surprisingly light and strong.
The corset was drafted to fit me, with added fun foam details for the armor plating.  The corset was painted with Luminiere fabric paint to remain flexible.  Added embellishments were made from paper clay.  A lot of new materials for me, but a very fun project.