Jack Skellington from the Nightmare Before Christmas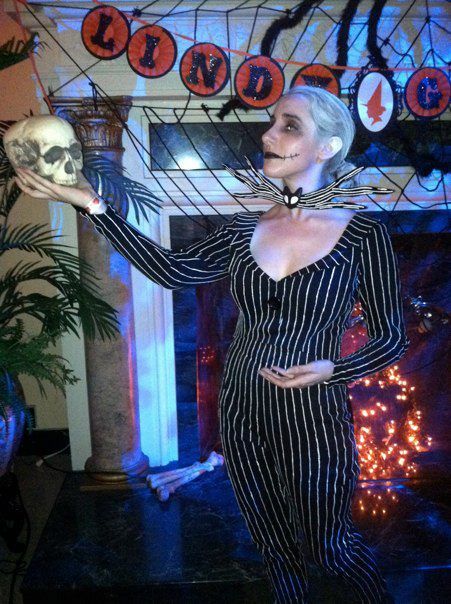 "And since I am dead, I can take off my head, to recite Shakespearean quotations!"
High waisted pants and cropped tailcoat with hand painted (puff paint) stripes. Collar and tails of coat are made from metallic faux suede for some subtle sparkle. Tails of coat have a thermoplastic insert to keep their curled shape. The bowtie has a thermoplastic body, lined in felt for comfort.
I drafted the pattern for the pants and jacket using my sloper. After fitting a mock-up, I cut out the peices and drew the stripe placement in chalk before painting the lines. The shape of the bowtie was planned in heavy paper, then cut and created out of the plastic.
To see more/bigger pictures please check out my FB album here: https://www.facebook.com/media/set/?set=a.297128860338844.86485.269295446455519&type=3
Thank you for reading!