LET THE FORCE BE WITH YOU!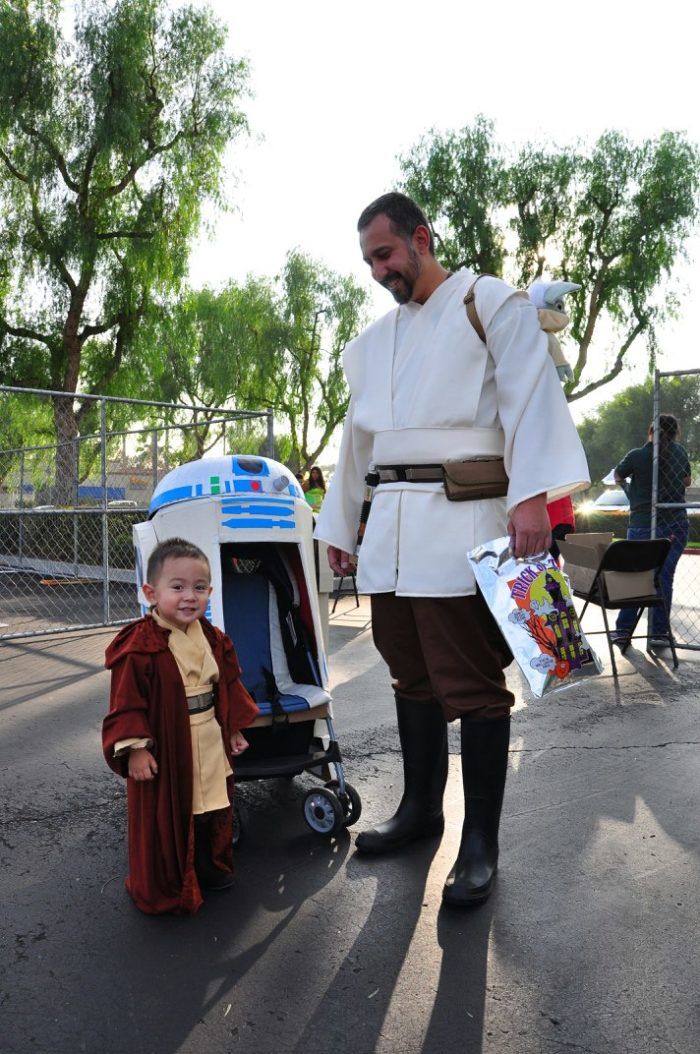 I MADE ALL 3 COSTUMES FROM TOP TO BOTTOM, EXCEPT FOR THE JEDI BOOTS. BOTH JEDI HAVE ROBES WHICH WERE ALSO HOMEMADE. BOTH THEIR BELTS WERE ALSO HOME MADE, USING THICK STRAPS, LAYERED ON TOP OF EACH OTHER, AND BUTTONS SEWN ON FOR TRIM.
PADME'S COSTUME IS 100% HOMEMADE, DOWN TO THE BOOTS, ARM CUFFS, GUN HOLSTER, AND POUCH WHICH WERE MADE FROM PAINTED CRAFT FOAM. PADME'S UNITARD AND SHAWL WERE PATTERNS I HAND DRAFTED MYSELF.
THE R2D2 STROLLER IS MADE FROM CARDBOARD, ALOT OF TAPE, AND A BIG BASKET.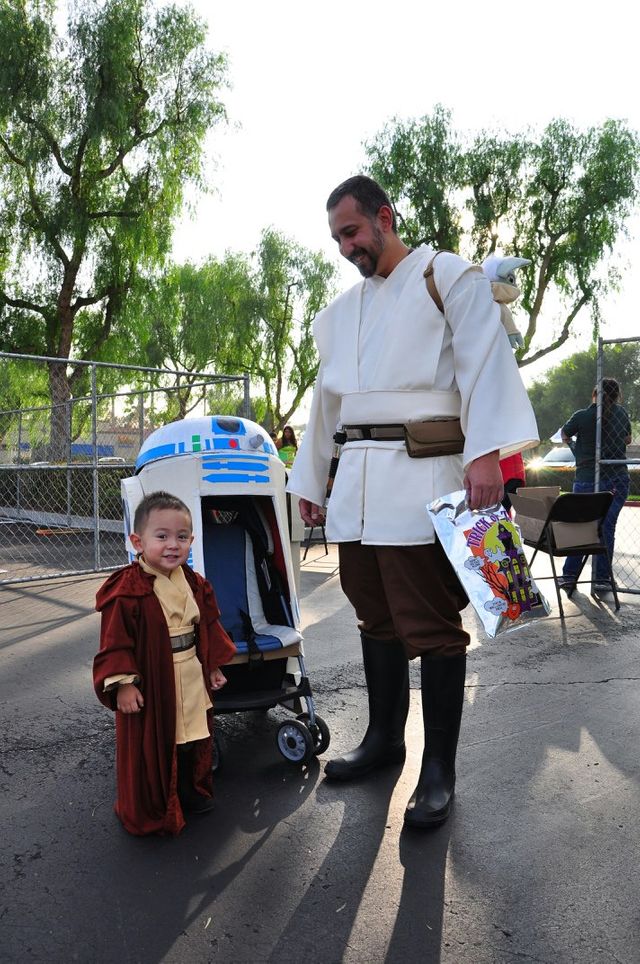 YOUR MY ONLY HOPE, OBI WAN KENOBI!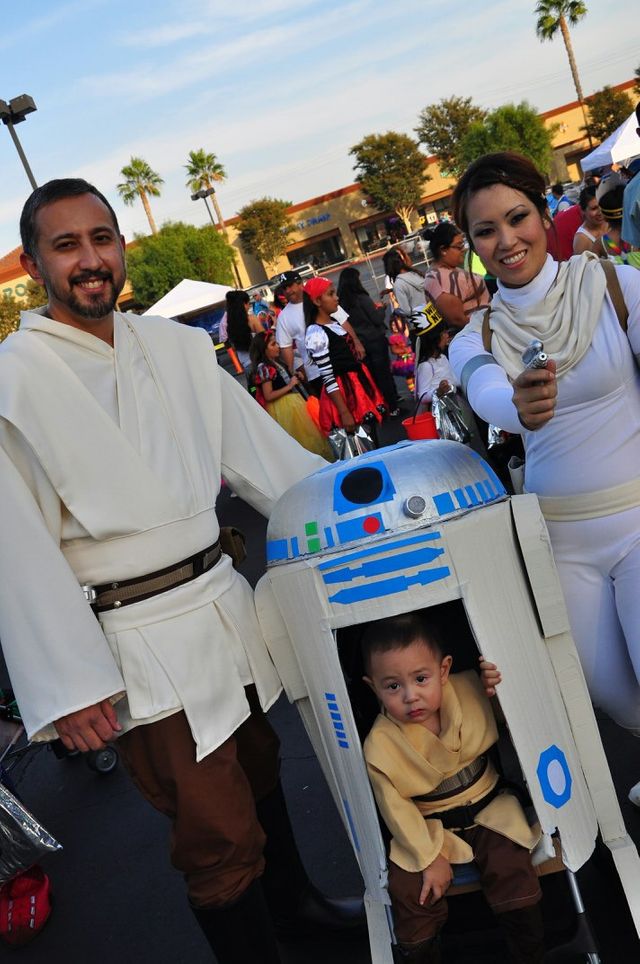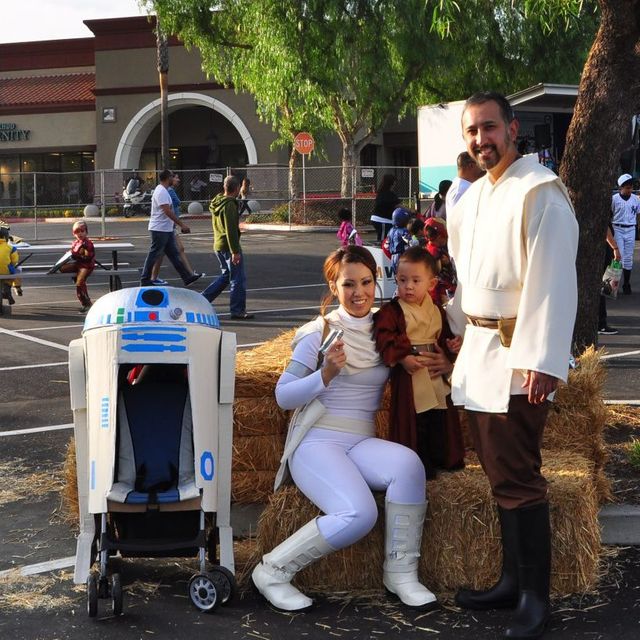 LET THE FORCE BE WITH YOU!