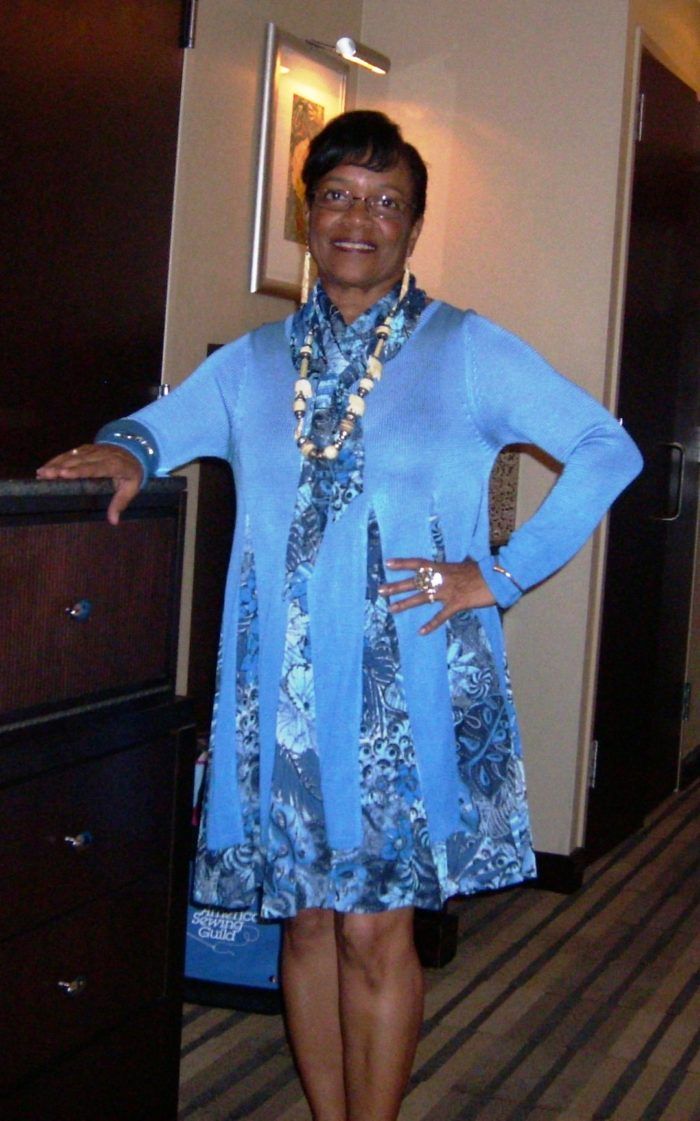 This style was copied from a magazine picture (unknown designer) which was shown in a white sweater with white godets. I purchased the blue sweater and used a printed voile for the godets. The longer length sweater was selected to achieve the look and length needed. I tapered the sleeves and bodice to fit snug. The godets were cut from a full circle and fully lined. The underslip covered the inner work.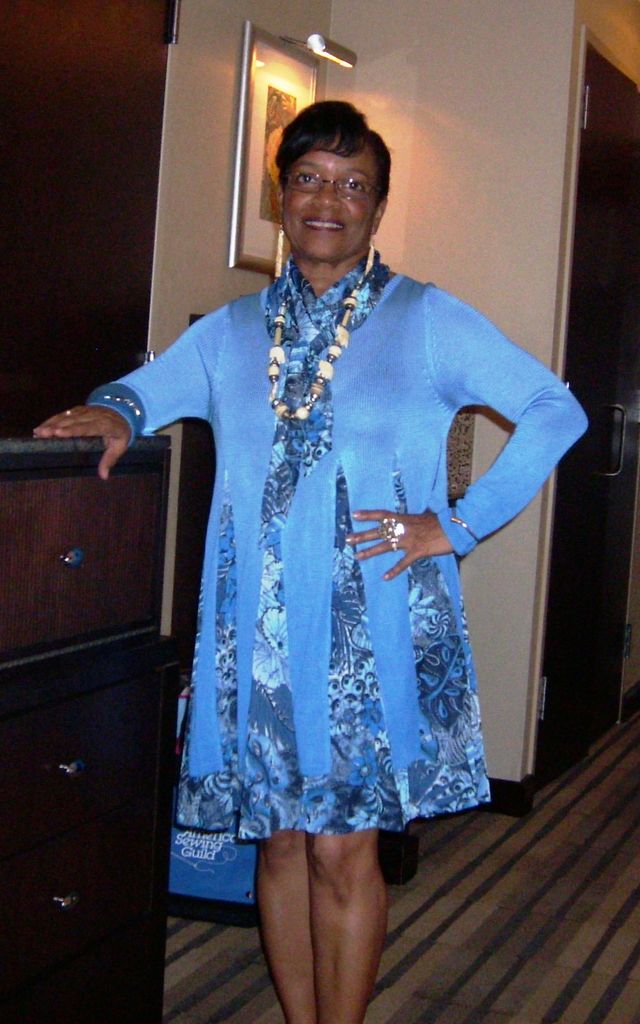 Purchased blue 50 Tencel 50 Viscose sweater with individually added godets to complete the sweater into a dress transformation.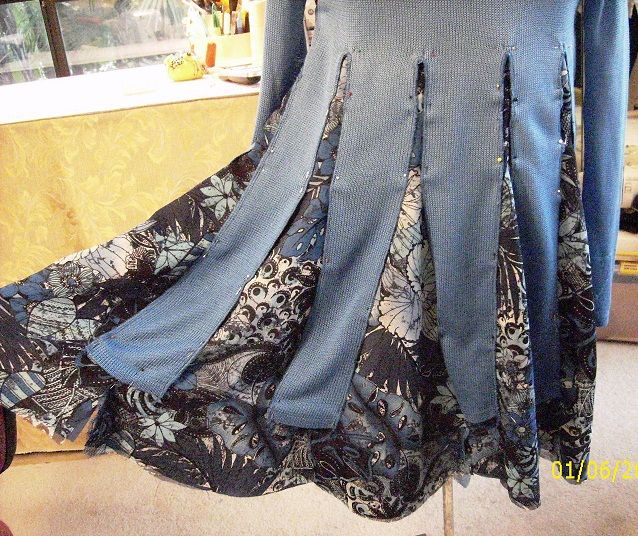 Sweater dress in construction.  The godets were pinned in place.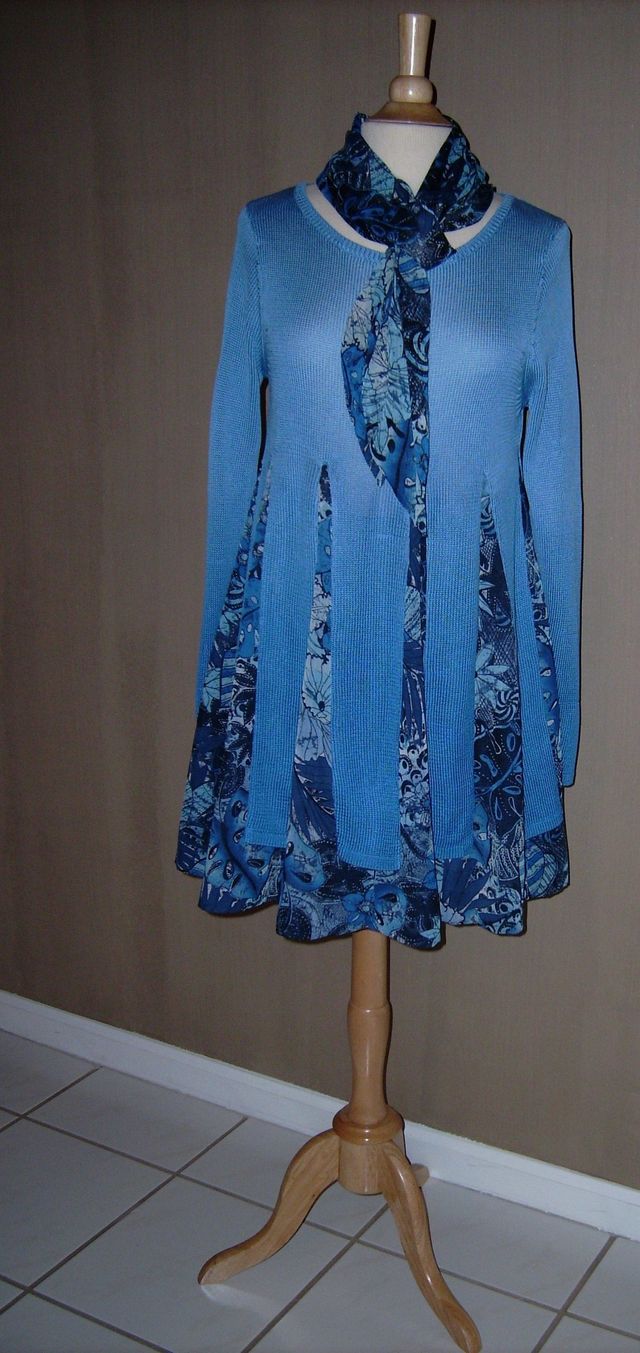 This shows the front of the sweater dress and how the godets all hang between the sweater panels.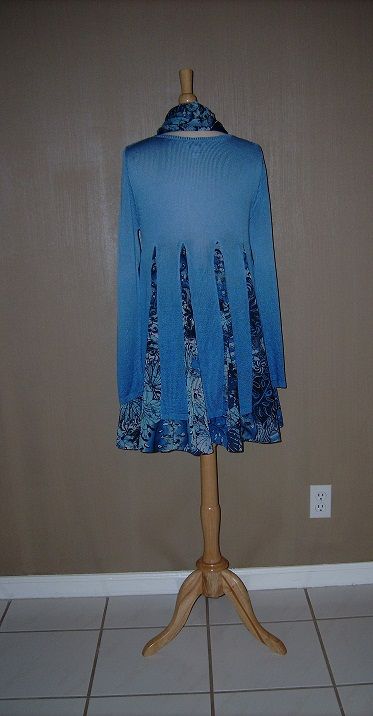 This view shows the back of the sweater dress.  The godets are cut higher than the waist.  The sweater sleeves are made slimmer and I kept them long to fall over the palm of your hand.