Anime Themed Halloween Wedding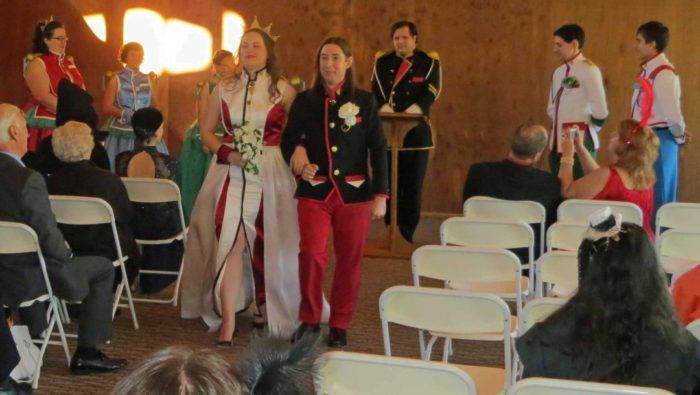 My friend's daughter planned a Halloween wedding. She created the patterns and together we made the costumes for all members of the bridal party, including the celebrant, nine costumes in total.  
The bride's dress is made of dutchess silk with the overskirt in double faced silk organza. This one piece dress has a front closure with zip, appliques, bound edges, and handmade tassels.
The bridesmaids dresses are two piece designs with a zip closure under the button flap on the bodice.
The most challenging part of the mens costume was to create the epaulettes for the celebrant's jacket.