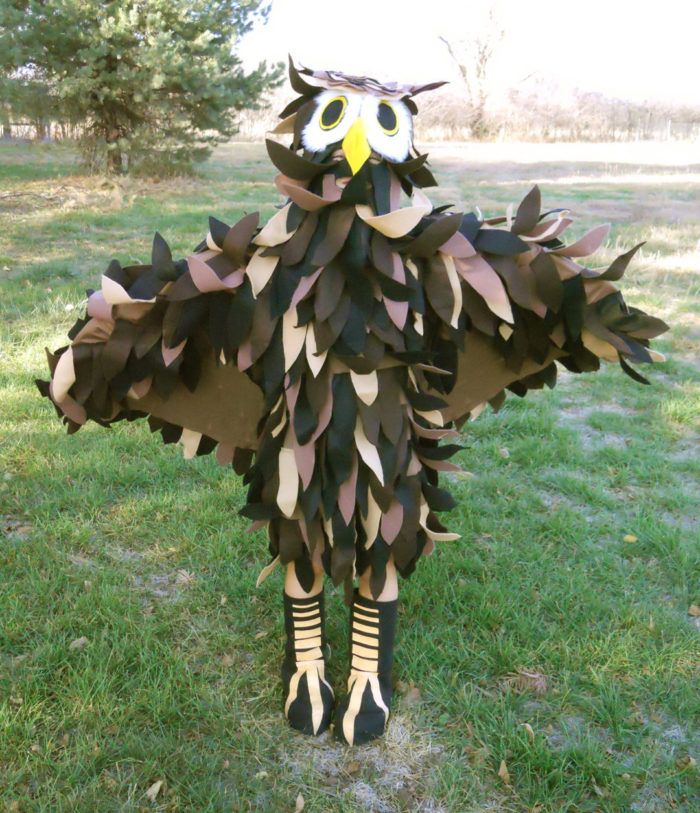 I made this owl costume mostly out of acrylic felt and broadcloth.  The feet have a little vinyl on them, and the belly "feathers" are sewn onto one of my old long-sleeve t-shirts that I cut down to fit my daughter.  I also added length to the t-shirt with the sleeves I cut off.  The costume is in three parts, plus the feet: t-shirt with the belly feathers, "wing" cape with feathers, and the head.  Her eye holes are below the owls eyes, and the hole for her mouth is below the beak.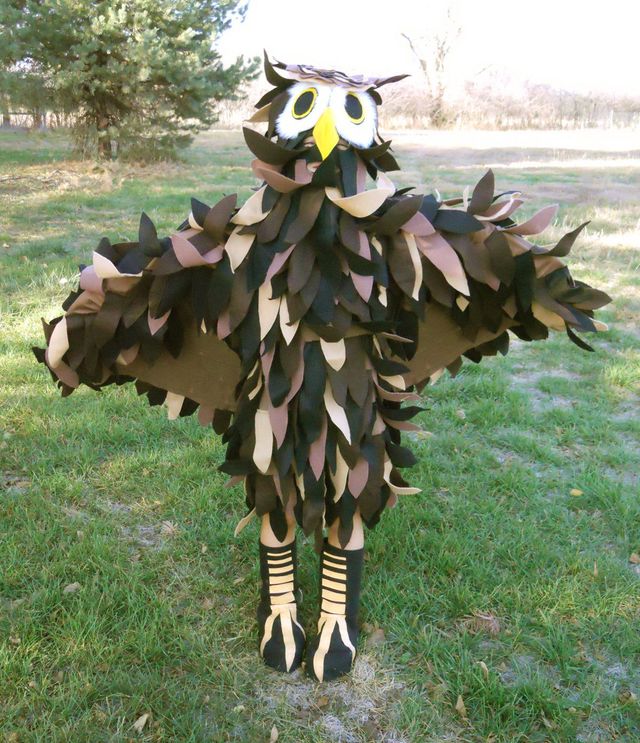 The wind is ruffling her feathers in this shot!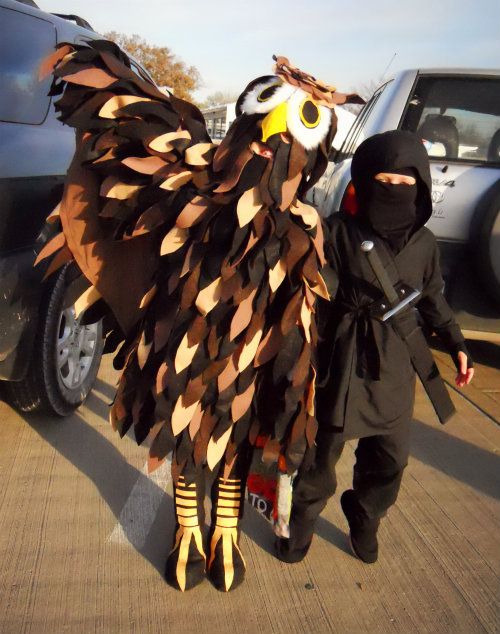 Here she is with her ninja brother (another costume I designed from scratch!) just before hitting our downtown's main drag for trick-or-treating.