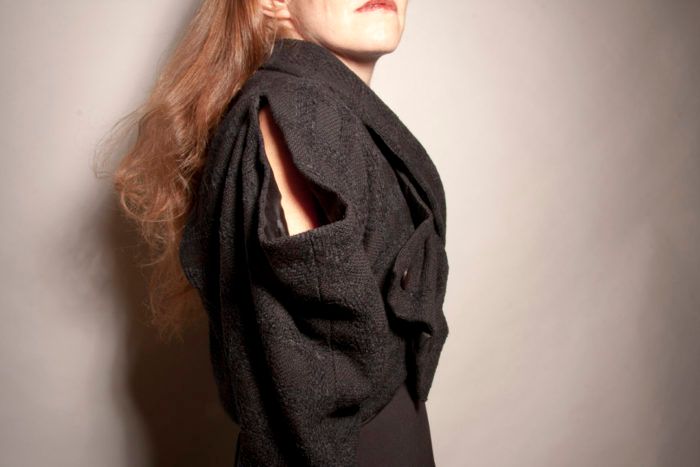 Years ago, I found this incredibly rare 1933 Butterick 'Starred' pattern at an estate sale.  
Butterick did a limited series of only four 'Starred' patterns featuring Hollywood designs worn by screen starlets of the 1930's.
This particular pattern was based on Howard Greer's ensemble design for Katharine Hepburn in her first starring film role in 'Christopher Strong'.
It is something I only dreamed of finding, so once I did, I HAD to make that jacket!
When I wrote for Threads Magazine about this pattern, details such as underarm gusset construction were outlined.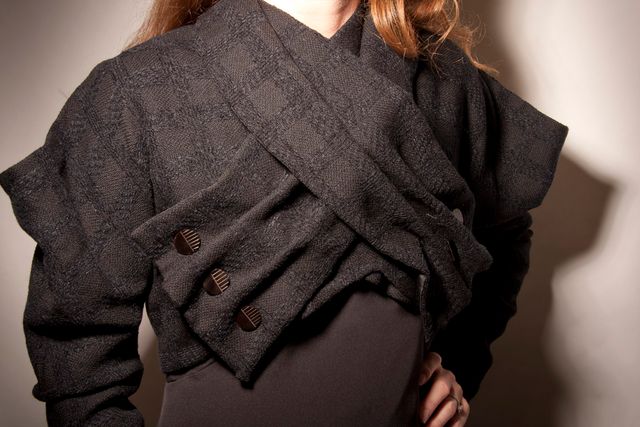 Just a few weeks after finding the pattern, I found the perfect fabric for it.  While visiting San Francisco, I happened upon this black wool with a rayon plaid in it at Britex Fabrics.
This view shows the separate scarf that is lapped over and buttoned with the jacket front.  This is not an uncommon fastening detail in high 1930's fashion design.
Also note the bias lay of the sleeve.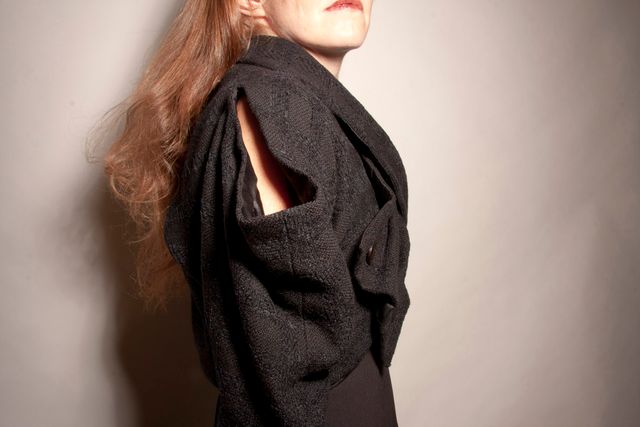 A very appealing aspect of this jacket is the cut-away sleeve.
The drape of the fabric is very flattering in revealing the upper part of the arm.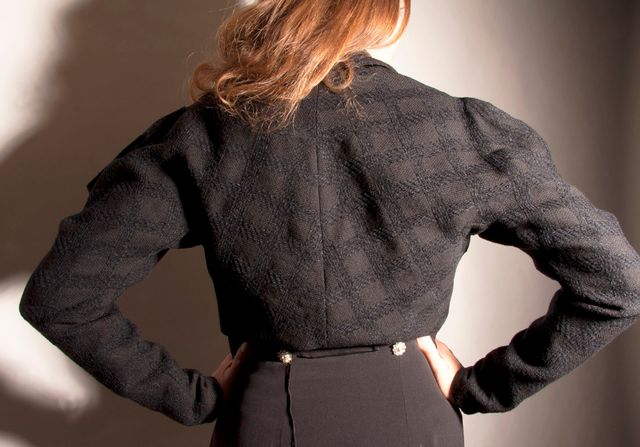 The right and left sides of the jacket are kimono cut (that is, the jacket front, sleeve and jacket back are in one piece).
Thus, the jacket design is meant to emphasize the bias cut of the back with the fabric lines converging at the center back seam.  So the 'plaid' wool I found went perfectly with Howard's original design intent.

the jacket sleeve is finished with a gusset at the underarm.
This is the detail of the underarm jacket gusset per Taunton Publishers in the article I wrote for Threads issue #132 (page 51).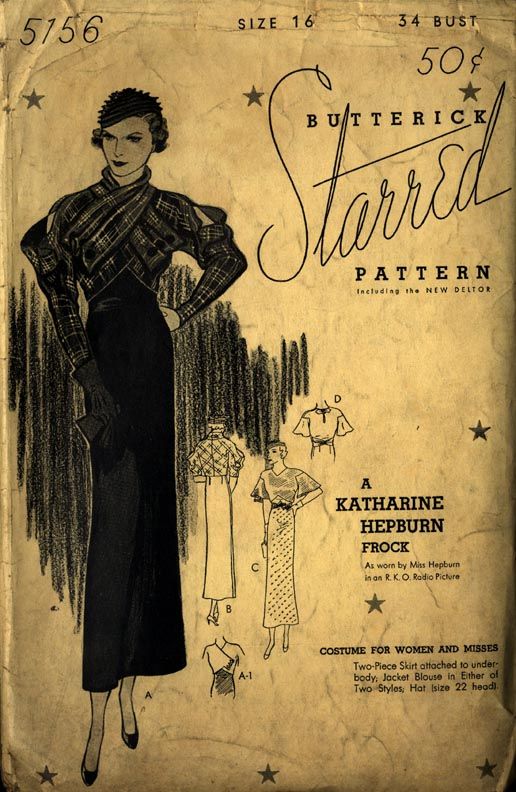 Butterick's 1933 'Starred' pattern of the Katharine Hepburn ensemble.