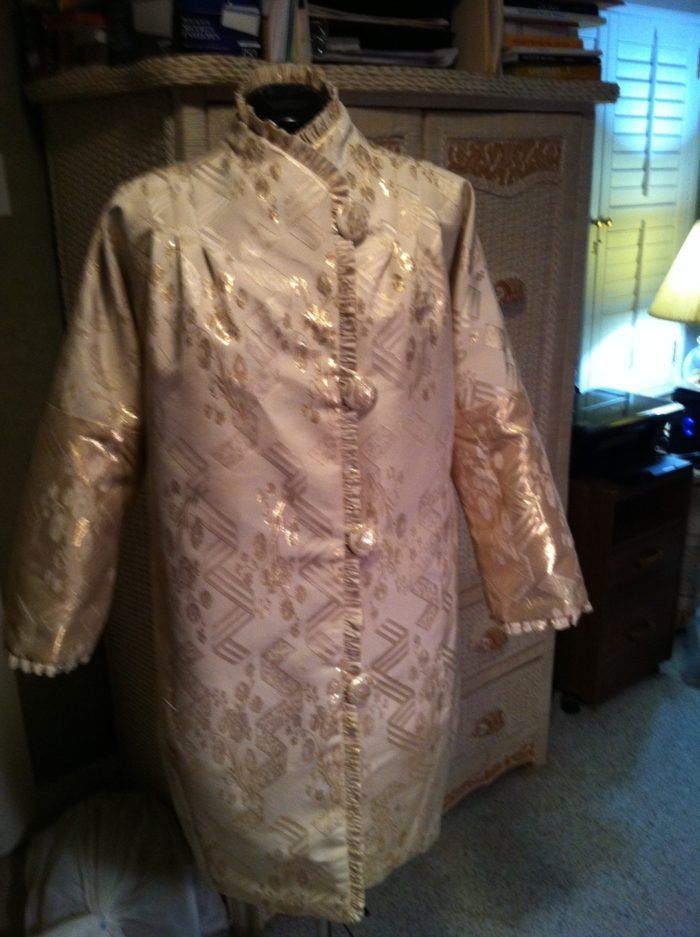 This kimono style coat was made at the request of my daughter.  It was actually the practice coat to see if she liked the pattern.  I decided to use a vintage fabric inherited from a cousin.  As I got into the project I realized that this had the potential to be a special, one-of-a-kind project.  It is lined with the same fabric reversed and can be worn with either the ivory or gold side out.  I would like to find a better alternative to the cheap, self-fabric buttons.  I like the way they look, but the feel is cheap and I'm not convinced they'll hold up well.  Any suggestions?
The outer layer was completely interfaced with Pro Weft Medium Weight Fusible Interfacing from Pam Erny.  I can't say enough for this interfacing!  It gave the fabric body and structure without stiffness.  And it adds a layer of warmth.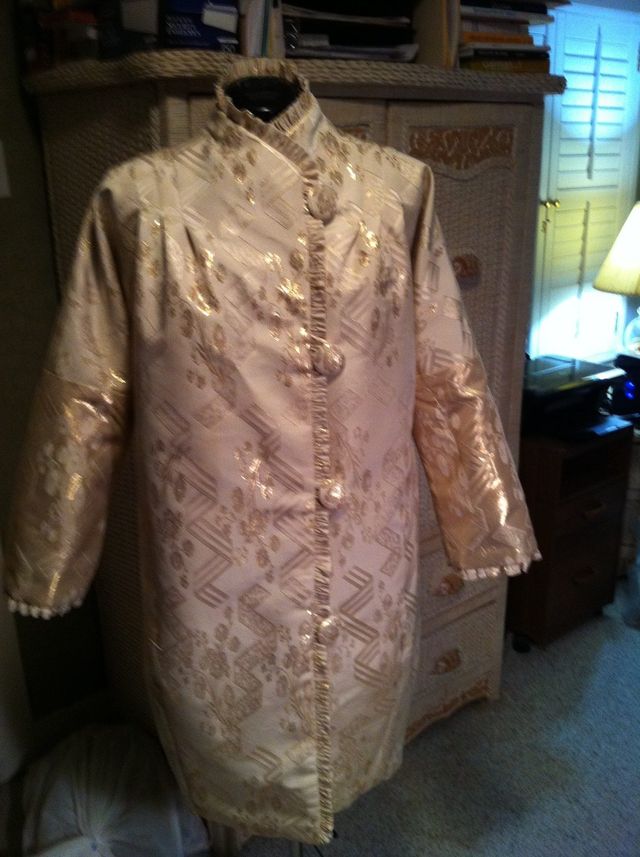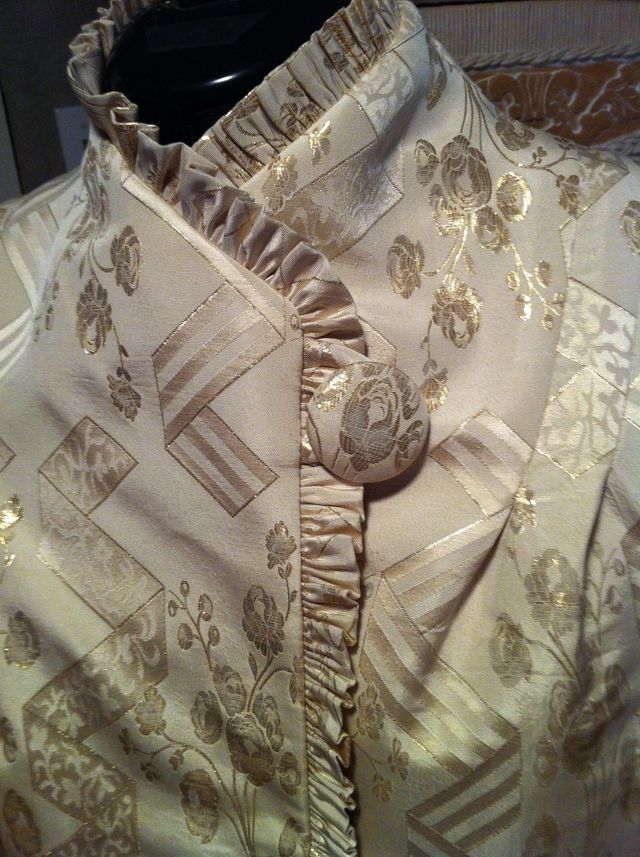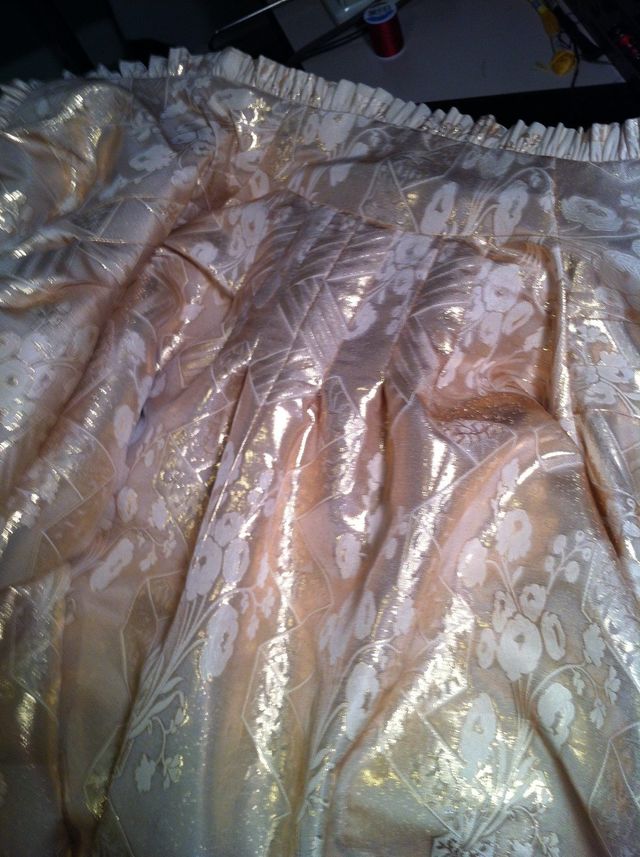 Lined with self-fabric, reversed.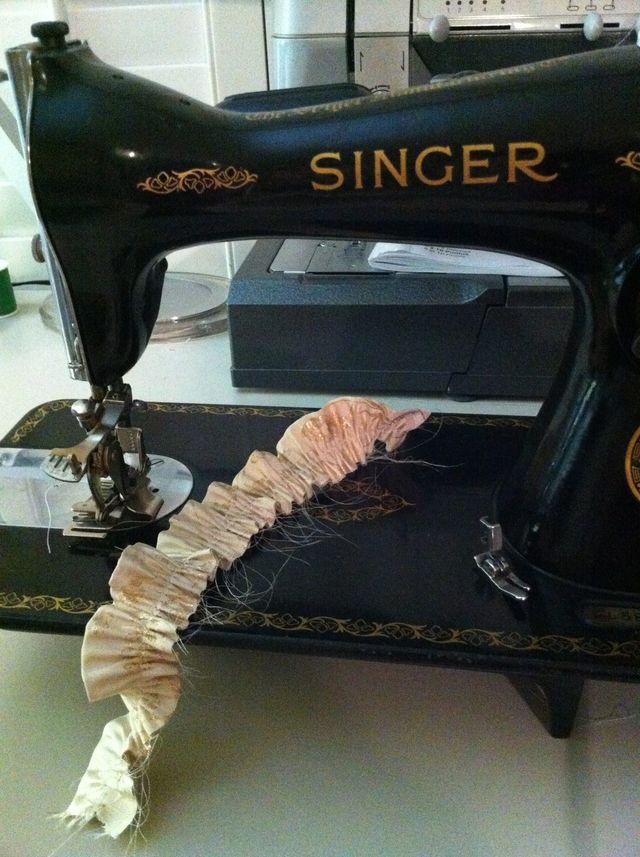 Ruffler on vintage sewing maching worked great!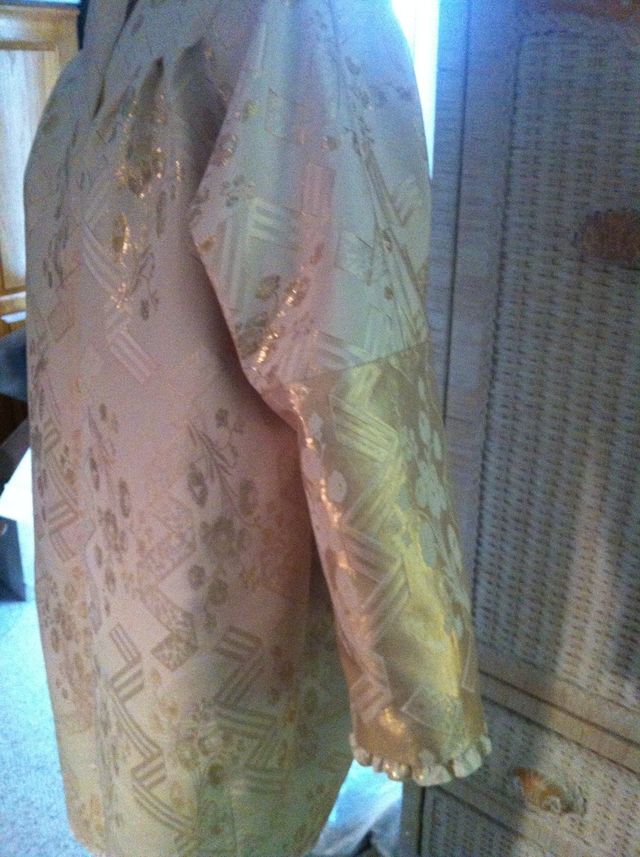 Pieced sleeve allowed fabric pattern to be used to its fullest.
Get the latest including tips, techniques and special offers straight to your inbox.