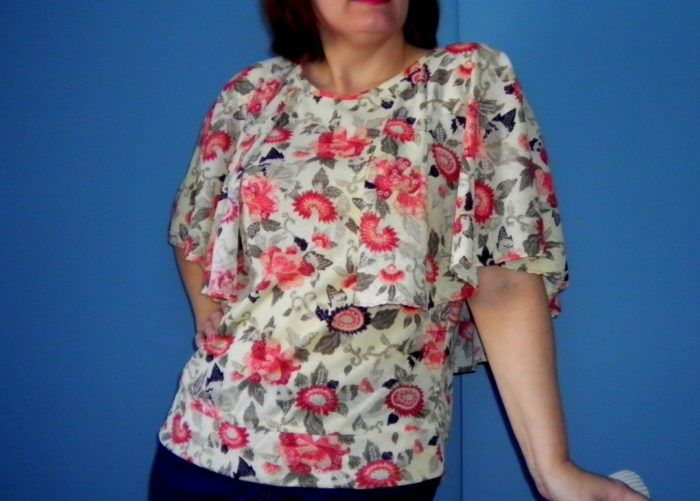 I loved this pattern at first sight. It is fun, fast and fabulous, made in a lightweight knit.
I did a special treatment to the hem of the cape.I also used a nifty neckline binding trick from the Threads Mag site. Details at CreativeDressmakingAtHome.com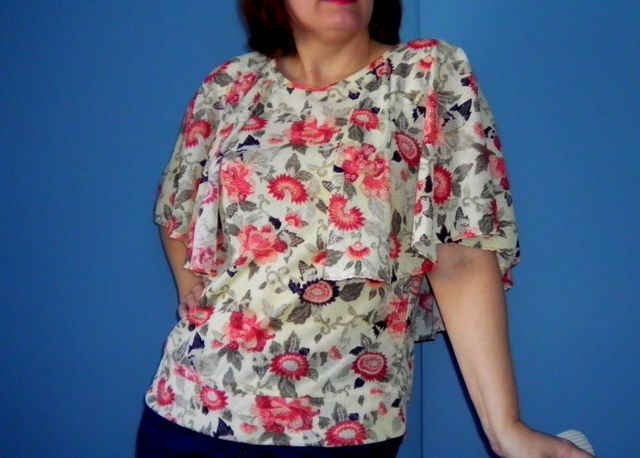 This top has a built in cape that drapes softly over the shoulders.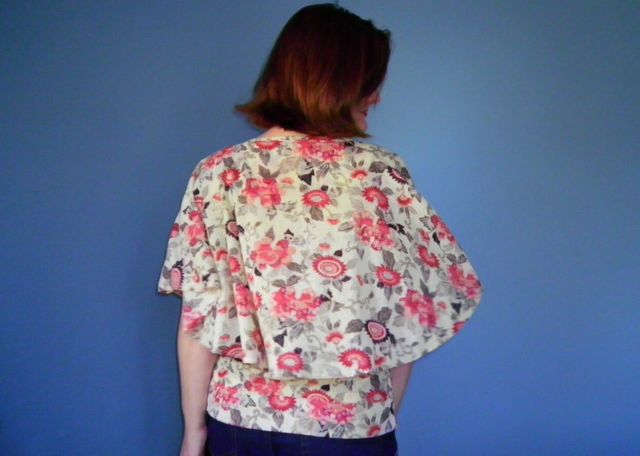 The cape is longer in the back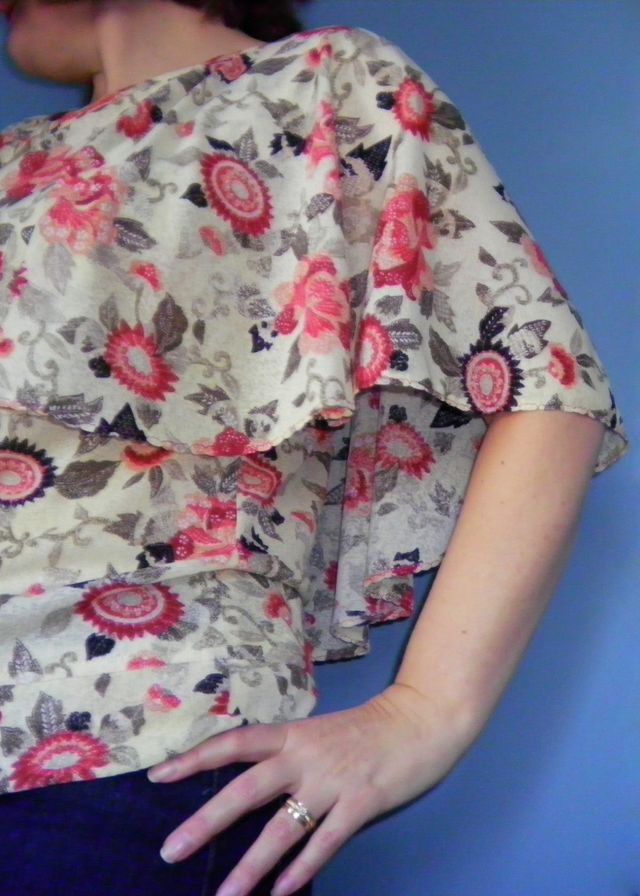 I did a scalloped hem on the cape.