Beloved muumuu dress pattern is sewn more than 40 times! Butterick 3313 & McCall's 2537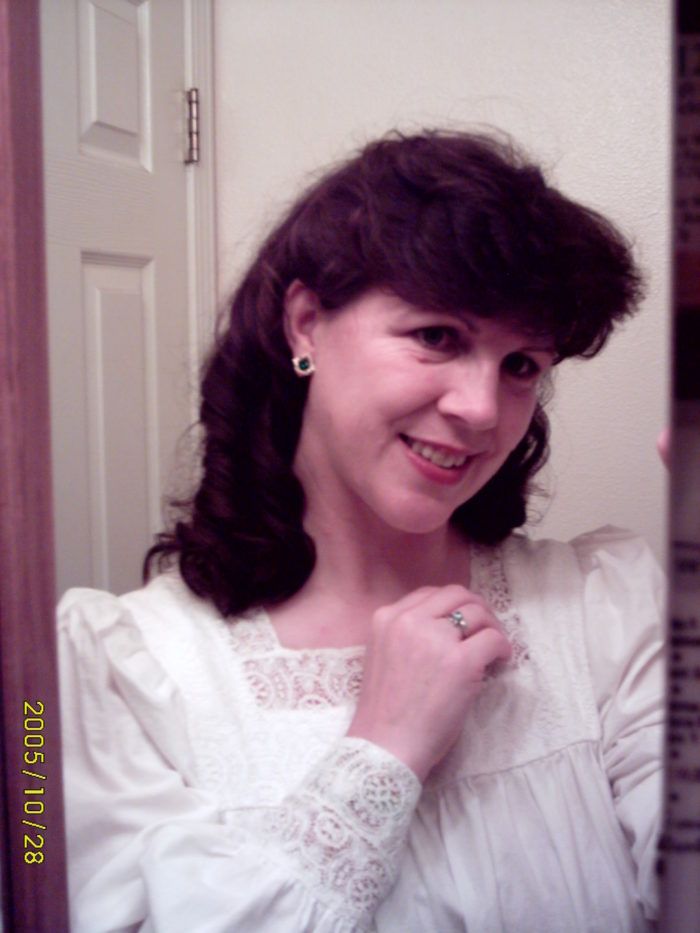 The pattern I have used the most, my square necked muumuu dresses, is the same pattern I used for my wedding dress, although I used sleeves from a blouse to get the long lace cuffed sleeves. Butterick 3313 & McCall's 2537 are the basic patterns I originally started with. Usually, I sew the just below the knee length dress, with the ruffle at the bottom, and either bell sleeves, elbow length straight sleeves, or a puffed sleeve with a contrasting color ruffle, that can be either tucked up inside so it doesn't show, or pulled out to add some pizazz! My wedding dress is the long, 3 tiered ruffle version, with flat lace for the neck, the bottom of each tier of ruffle, and the deep flat lace, crystal buttoned cuffs. It is safe to say that I have sewn more than 40 versions of this dress, and I actually wear them out! The only ones I have not worn out, are ones I gave to friends & family who were pregnant, and needed maternity clothes, and my wedding dress, which I still fit, just because of the style, not because I stayed skinny! LOL! I did use a belt with my wedding dress, the belt has the same flat lace as the rest of the dress, on a belt of the same fabric as the dress, with 3 little crystal buttons, to secure the belt.  I have pockets in it too, where I hide the belt now, because I'm too fat to get it around my waist, although I could lengthen it, I suppose!  
I have been known to patch or darn my favorite muumuu dresses, just to keep wearing them. They are MY FAVORITE DRESS! If I only was allowed to use one pattern, or have one outfit, it would be this, my muumuu dress! I have sewn them in cotton & rayon, slippery fabrics, crinkled, polka dotted, flowery, and solid colors, I've made blouses as well as dresses from this versatile pattern! I can understand how this basic style was considered "peasant clothing", because it is inexpensive, easy to wear both day & night, comfortable in any season, and if you have to sit cross legged on the floor, the ruffle makes it modest, a pretty way of being both comfortable and modest. I even made one out of black velvet, but I cannot remember who I gave that one to! Besides my white 100% crinkled cotton wedding dress, my favorite colors I've sewn it from, are solid green, green with white polka dots, turquoise blue with white polka dots, solid turquoise blue in a crinkled fabric, black crinkled fabric with turquoise ruffles at the ends of the sleeves, pink with white lace, and my most comfortable ones, 100% cotton black Daisy Kingdom fabric printed with pink roses, white lace and pink ribbons- I had different sizes of prints in this pattern, and made at least 2 versions of this, but the cotton was so comfortable that I literally wore them until the black fabric was almost white, and becoming see through! I have made plain ones, that I considered nightgowns, I have made dressy ones, that with pearls and a belt, looked very dressy! I honestly think that if it wasn't for my love for this particular dress pattern, I probably would not have sewn as much as I have! Anyway, I think it is fair to say that I have certainly gotten my money's worth out of this pattern! LOL!:D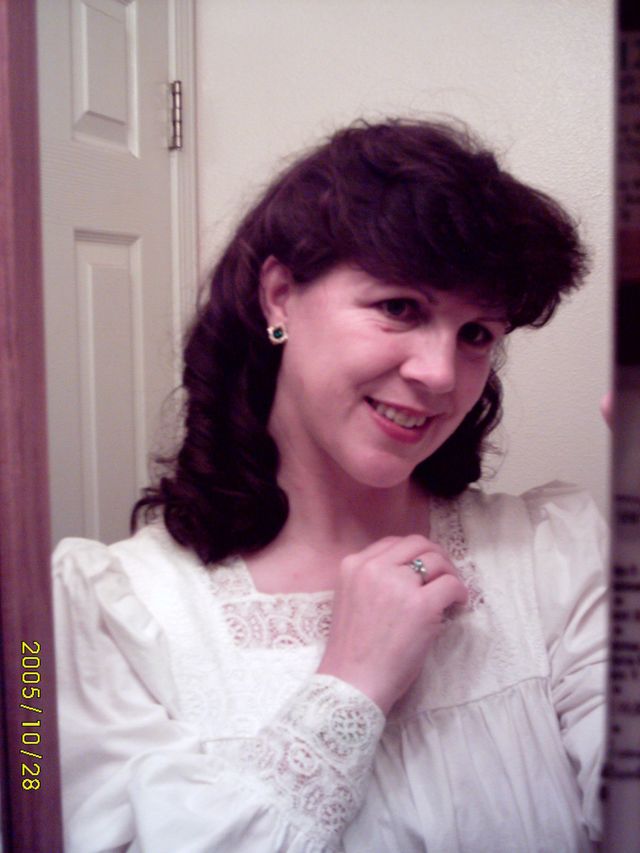 My very favorite pattern, my Muumuu dress, that I even used to make my wedding dress!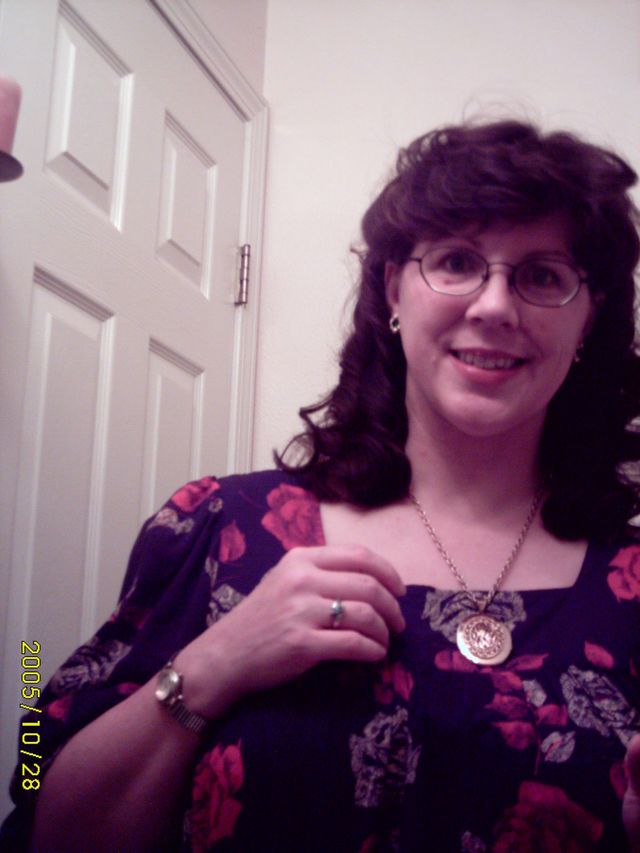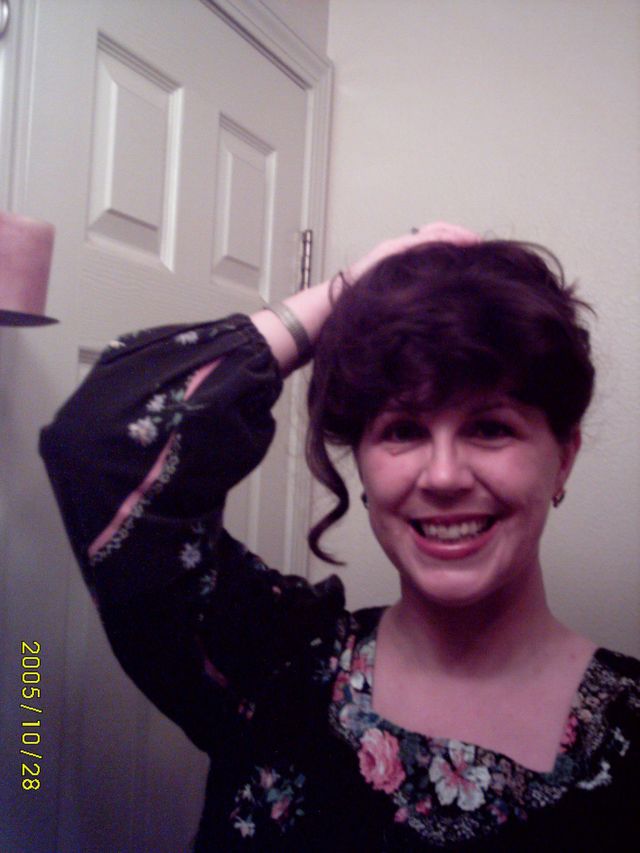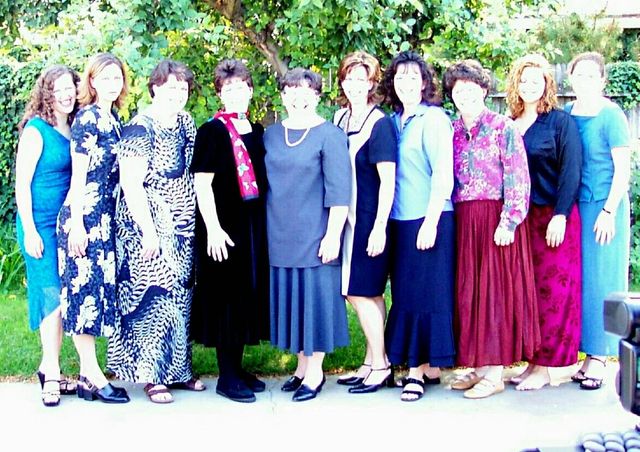 Black velvet muumuu worn with red scarf in family photo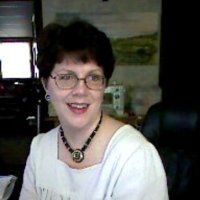 White crinkle fabric without any lace