Primitive Patchwork Table- Runner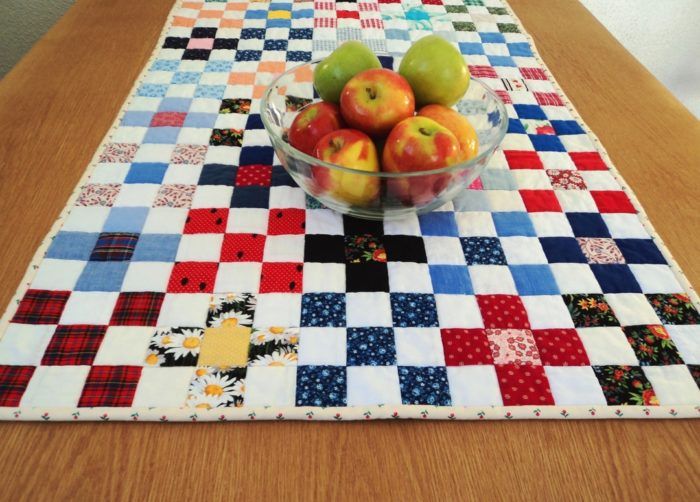 One thing that all people who sew have in common is fabric scraps!  I'm always looking for projects that put them to good use.  Which is why I love patchwork, there are so many possiblities.  I just finished this scrappy, 9-Patch table runner, and I'm very proud of it!  I made 2″ scrap squares into 9-Patch Blocks, a total of 60 blocks & 540 squares: 
For complete instructions, visit my blog, The Smiling Cat.com
The link is:
 http://www.thesmilingcat.com/2013/01/primitive-9-patch-table-runner.html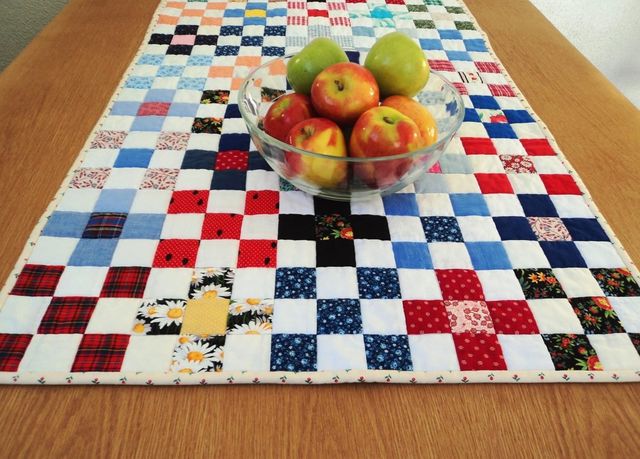 My newest sewing project-23"x55" Table Runner.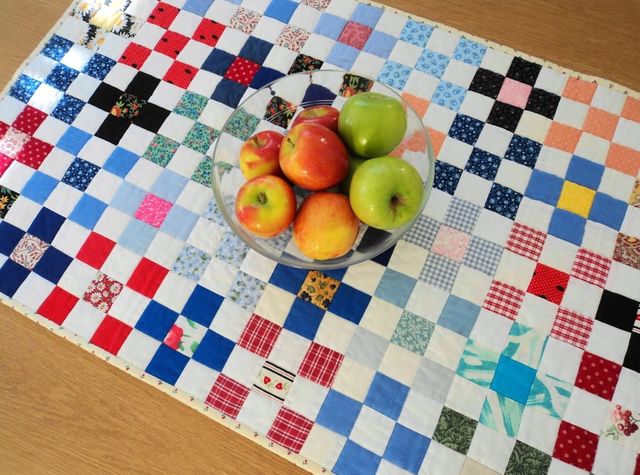 Made from 60 9-Patch Blocks.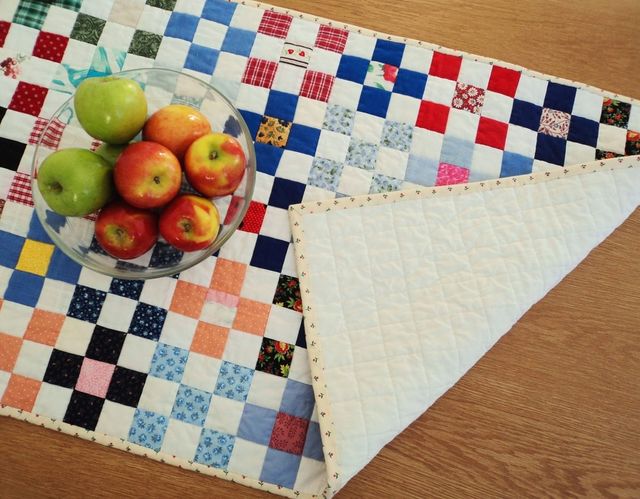 It's lined with cream-colored cotton.