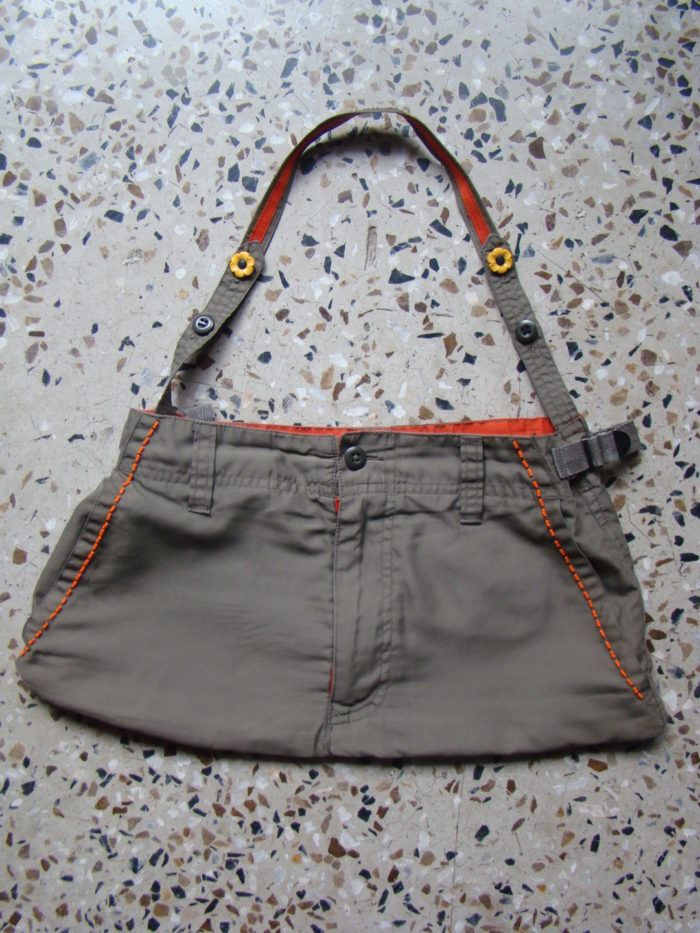 This upcycled bag made out of a child's cargo pant is perfect for a everyday purse. It is ready for rugged wear but still feminine with the cute beaded detail and the floral buttons. It is unlined. 
I used some pants that my brother had grown out of. I cut off the pant legs, and then sewed the bottom of the bag. I then used the webbing that was used inside to make a detail on the strap of the purse, and I used beads of the same orange colour to to outline the pockets. Really fun to make, and it is really cute. It is also good for the enviorment, and everybody seems to like the look of these kinds of bags, that are sturdy, but also fun!
Check out more of my designs on etsy.com/shop/floralhandbags. Use Coupon code FLORALHANDBAGS2013 for 5% off.
DimentionsBag:15 inches Wide8 inches long2 inces DeepStrap 21 inches long.3/4 inch wide