Morning Glory Applique and Quilted Table Runner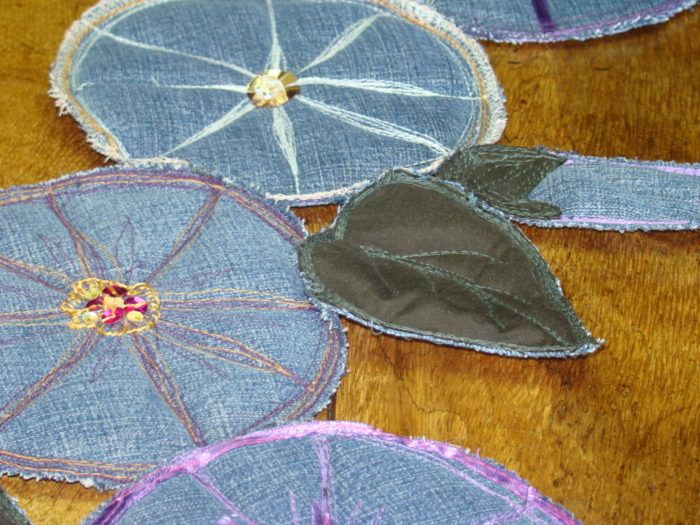 It was 100% upcycled using blue jeans and cargo pants.
Each flower and leaf was made separately, and then joined using whipstich to make a very original applique table runner. 
Each flower and leaf is filled with a bit of fiber fill. This gives the whole runner a 3-D effect, and makes the flowers look more realistic. I finished the edges by leaving them deconstructed, but i trimmed them using pinking shears.
The Runner is 51 in Long, and about 12 in Wide. Each flower is 6 In wide. 
See more at my shop at etsy.com/shop/floralhandbags.
Use Coupon Code FLORALHANDBAGS2013 for a 5% discount.