With Love – Prom Dress 2013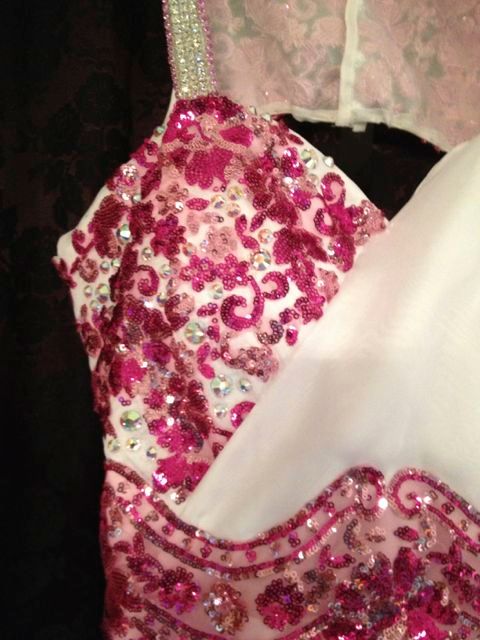 My passion is sewing and I was thrilled to be able to create another one of a kind Prom  dress for my grandaughter.  I love to dabble in Haute Couture sewing, so this gown lent itself to being able to put a lot of techniques in to it.  The dress took 200 plus hours to create from conception to finish and many emotions.  All the sequin motifs were cut from netting, placed and sized like a zigsaw puzzle and then hand sewn on.  The crystals were then added by heat. It was really difficult to just choose 5 photos for this post so please visit my blog to read all about my journey from start to finish and to see over 50 pictures.  www.techneats.com  Thank you for allowing me to share my creation.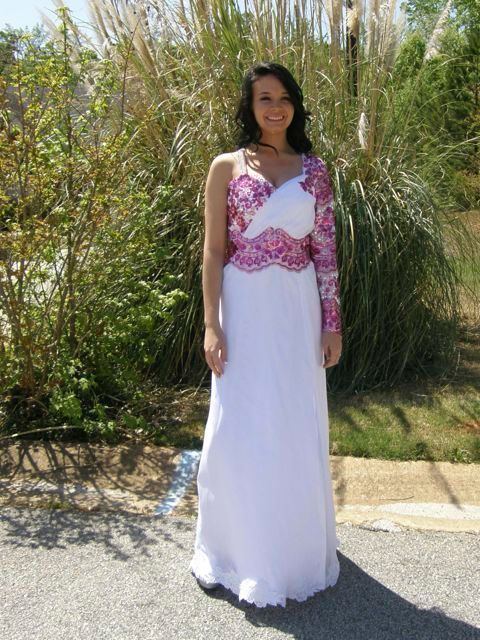 Angelica Prom Dress Front View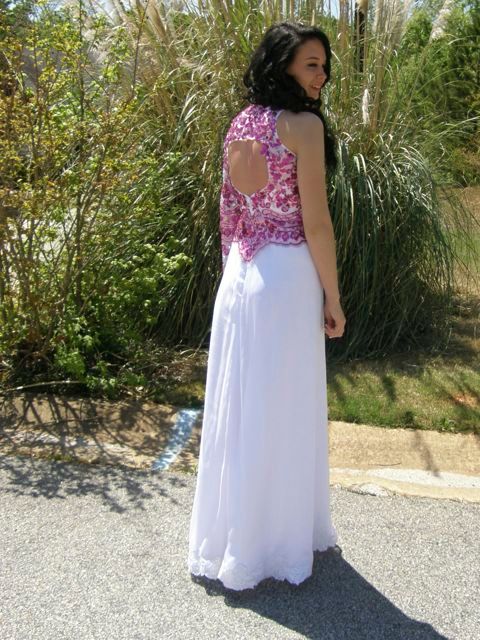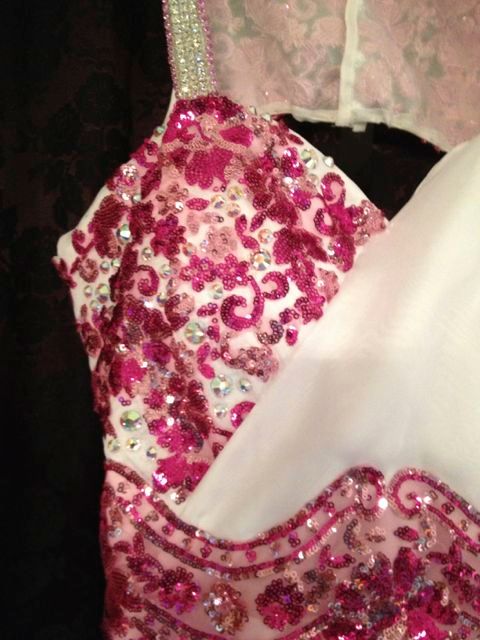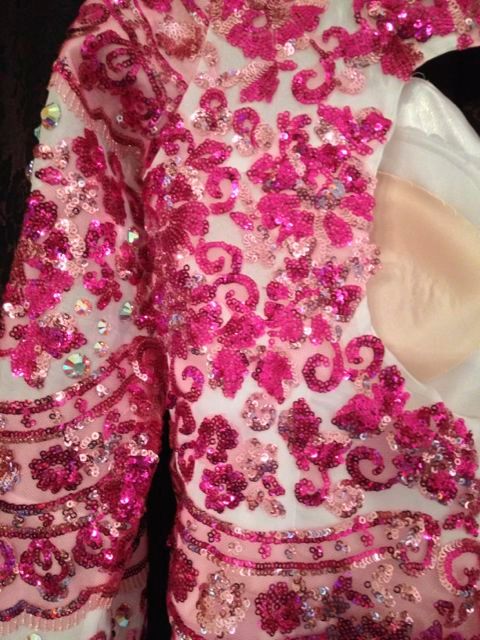 You can't forget the little things.  Couture garments always cover their snaps with fabric.