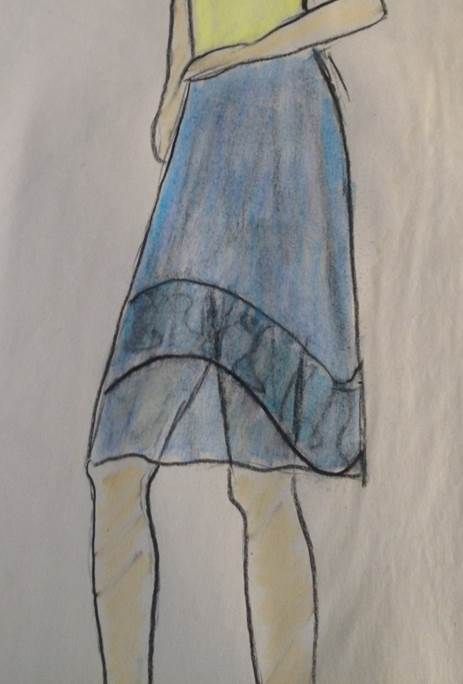 I was inspired by a blog post on SewingLikeMad.blogspot.com.  The post is for a wide-waistband half-circle color block skirt.  I decided to modify the pattern to an a-line design and to create a mono-chromatic skirt which utilizes two sheer fabrics rather than color blocking wavy stripes.
The pattern pieces were created by measuring my waist where I wanted the skirt to start and determining the length I wanted the skirt to be.  From these measurements I created an a-line skirt pattern without seam or hem allowances.  Then I cut it to create curved stripes.  Finally I added hem and seam allowances to these pieces.
The waistband is re-inforced with fusable interfacing and I inserted an invisible zipper and hook and eye closure in the side seam.  Because the chiffon and floral sheer are such delicate fabrics, I hand roll-hemmed the skirt.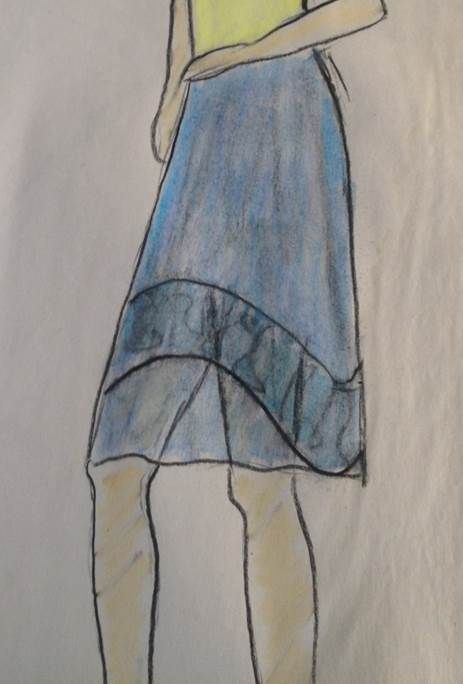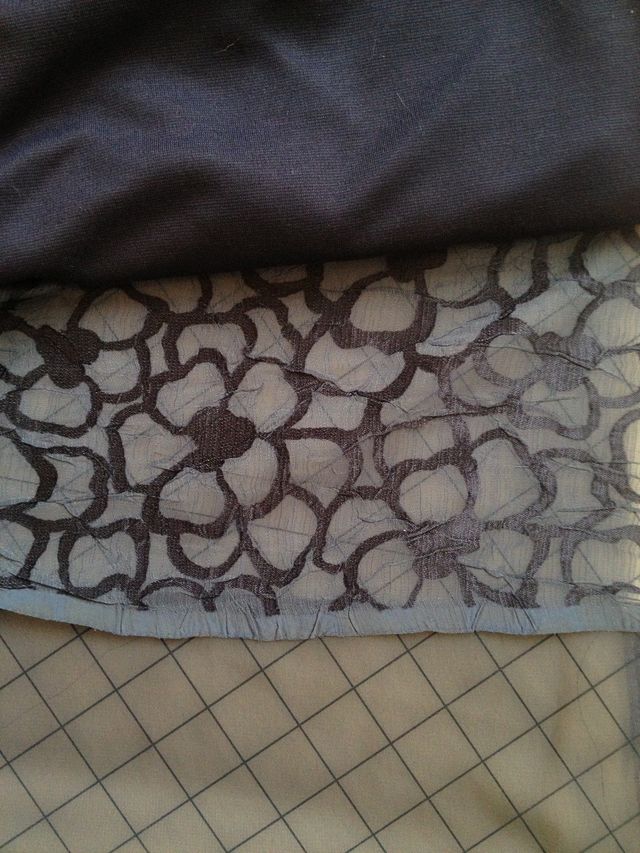 Close-up of the three fabrics I chose for the skirt.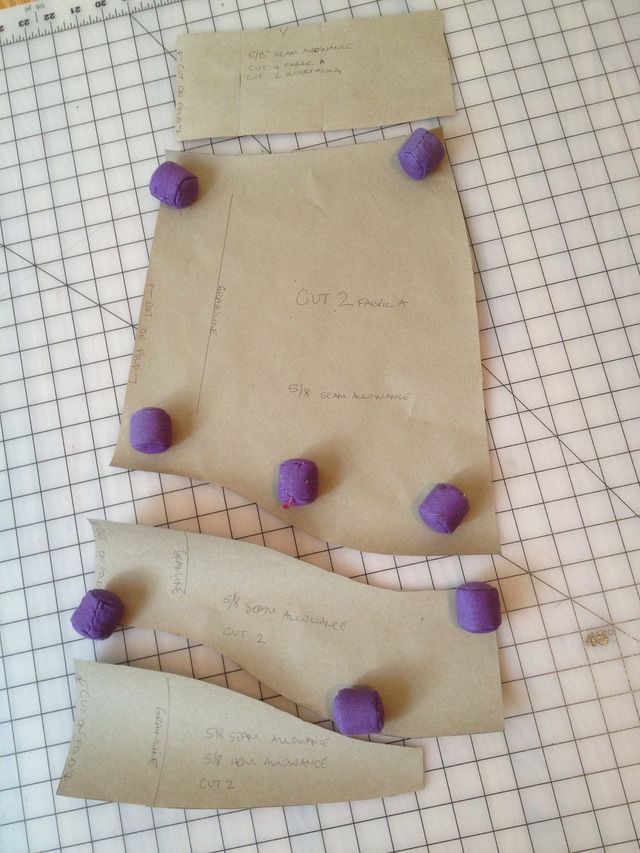 Pattern pieces I created for the skirt.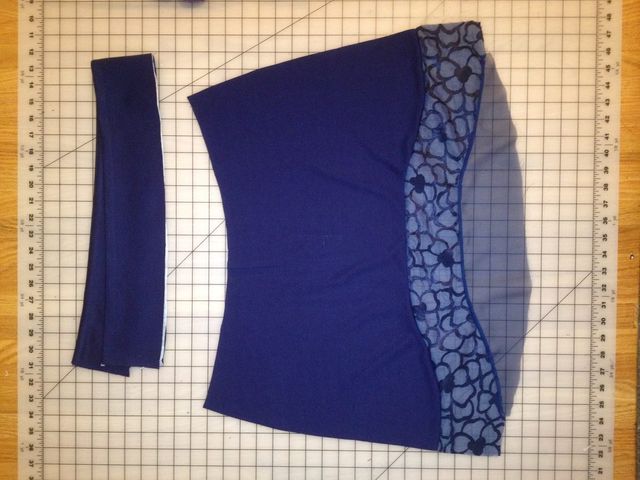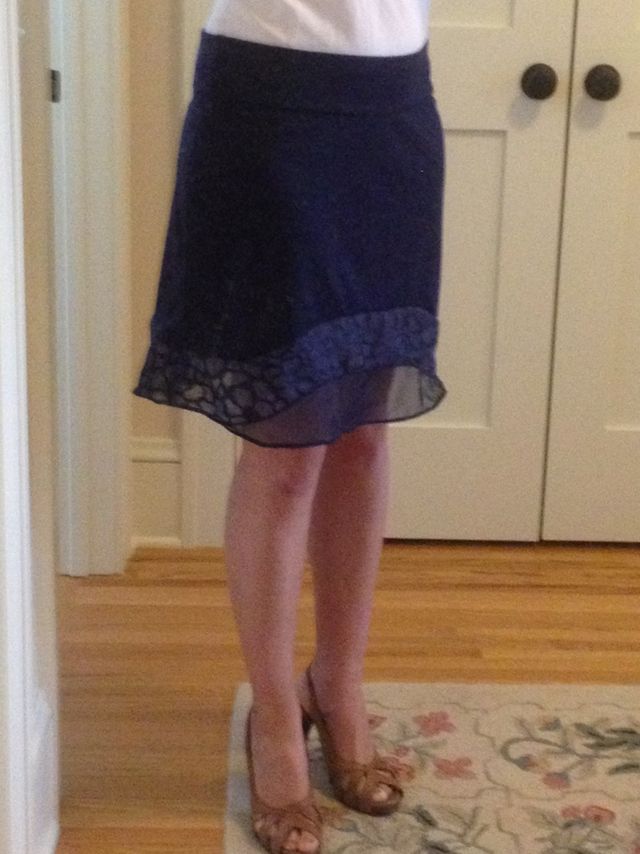 The skirt is finished and ready for its debut!