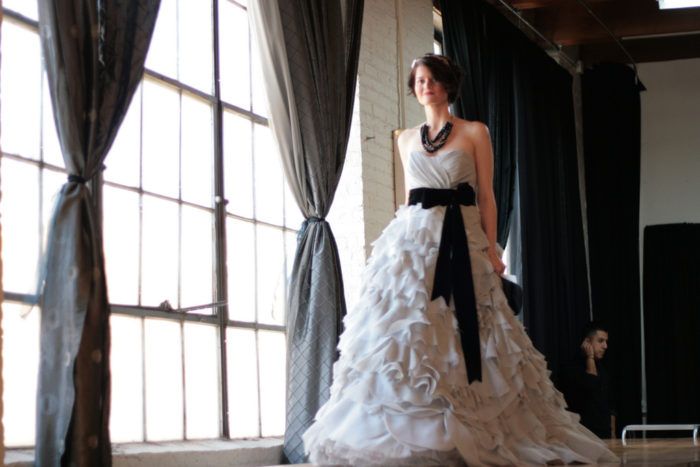 I made this silk chiffon-and-georgette wedding gown for a friend, using the Alexander McQueen exhibition at the Metropolitan Museum of Art in New York for inspiration.  The bodice was hand-draped and each layer of the two-tone skirt is an individual spiral ruffle. At a rough guess there are about 500 ruffles and applying them by hand took three days! The gown was lined in bright purple satin (the bride's favorite color) as a special surprise.  I'm a professional wedding gown designer, but this was my first attempt at making a strapless ball gown.  The bride kindly allowed us to feature it in a fashion show at Supreme Novelty Fabrics before she wore it down the aisle so we even got to show it off to a few different audiences.  Hope you all like it, for a first effort it was incredibly fun!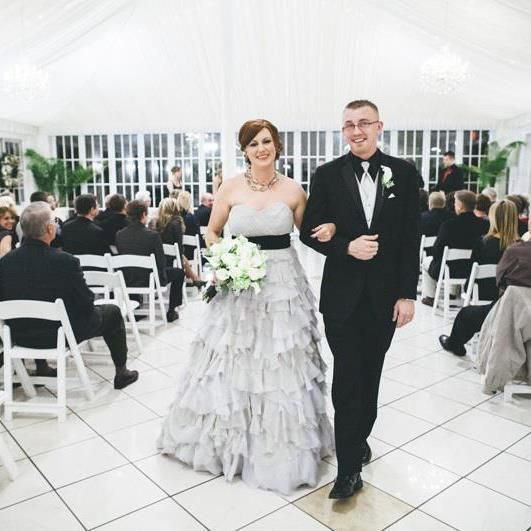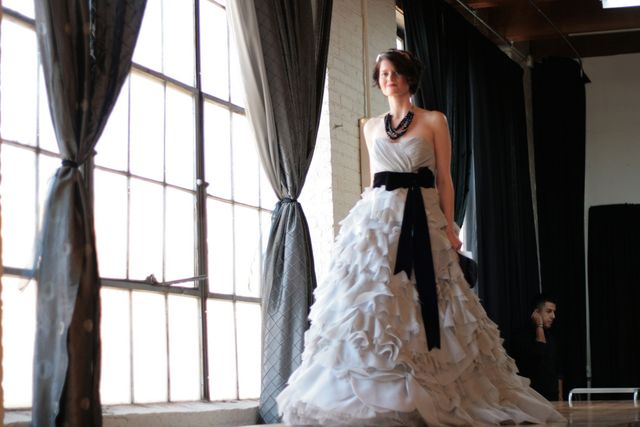 The gown on the runway (a cutting table!) at Supreme Novelty Fabrics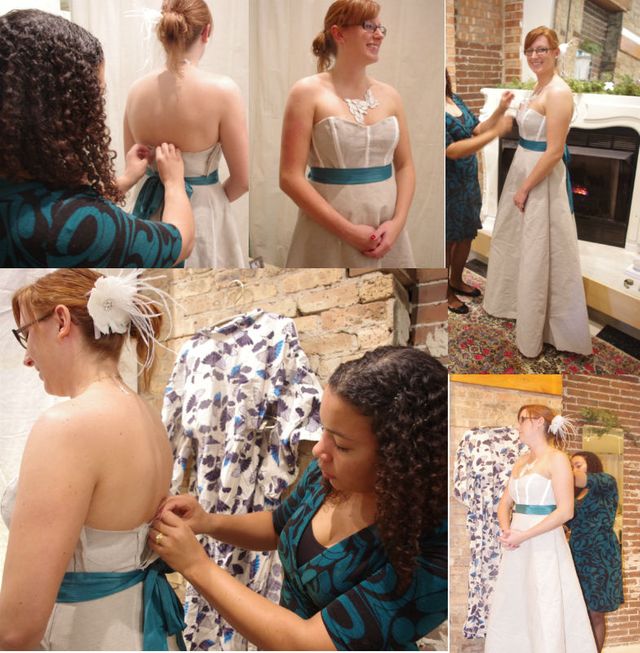 Our first muslin fitting. Looks pretty good!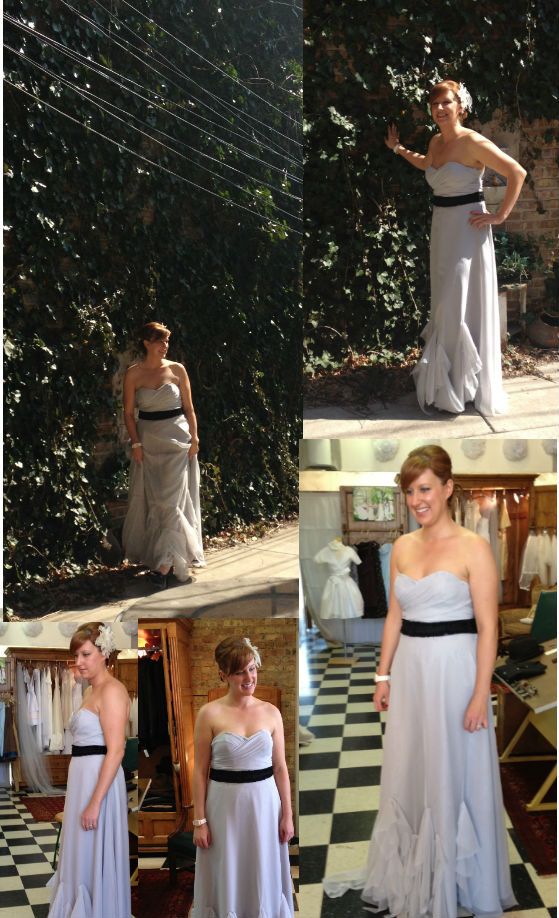 For the bride's birthday, a first fabric fitting before all the ruffles, boning, and crinoline petticoat.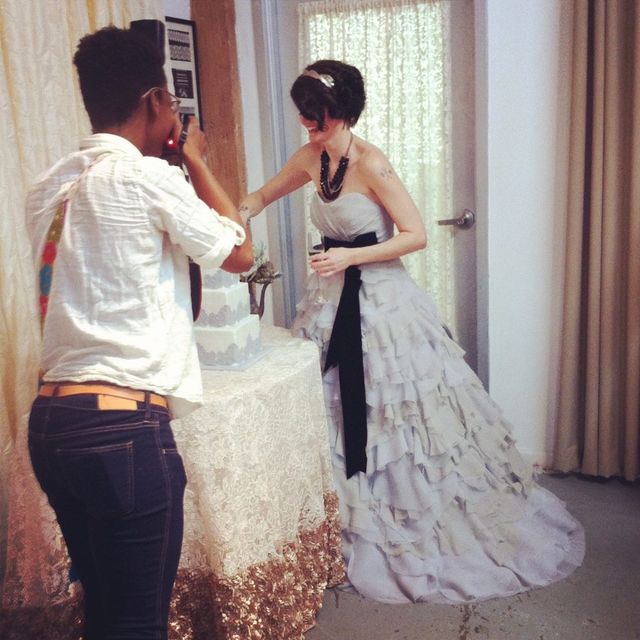 The Piper Gown at the Supreme Novelty Fabrics fashion show.