Three Piece Outfit Inspired by Alexander McQueen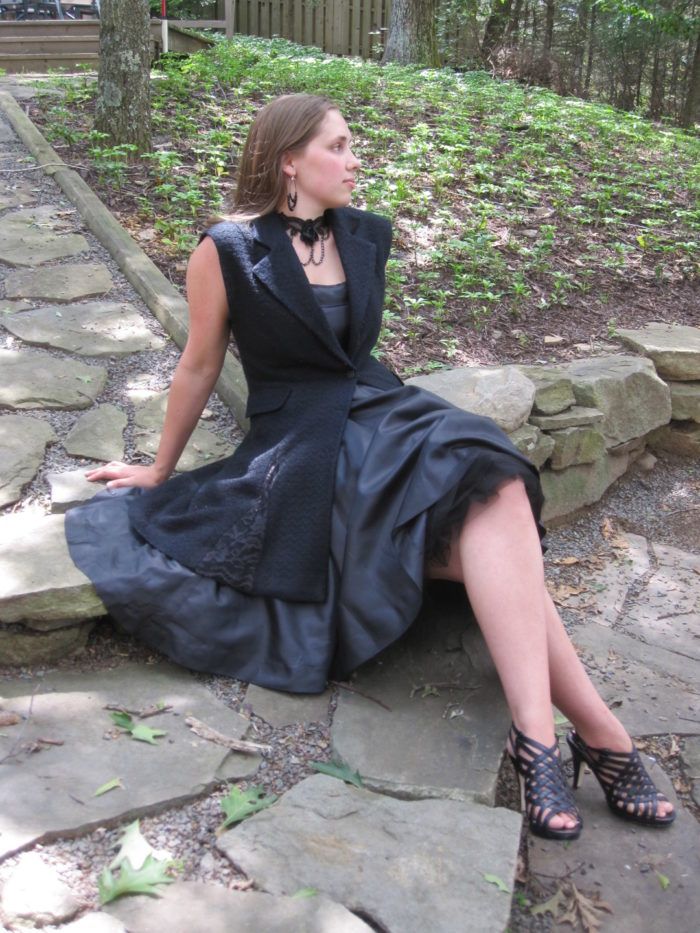 My daughter casually dropped a picture from Marie Claire Magazine on my desk and said, "You could make me one of these if you get bored."  We discussed potential changes and I filed it away until I was ready to tackle it. The original Alexander McQueen outfit was made in 3 pieces- a top, skirt, and sleeveless coat.  I made it in two pieces by combining the top and skirt into a dress. I also reduced the amount of tulle and evened out the hem to make it more easily wearable.
 I started by making Vogue #2902 in black taffeta and added a built in underskirt of shiny black tulle. I used pattern pieces from Vogue #1266 to get the classic A-line coat style, tweaking the shape and adding details from the original McQueen garment, like the pocket flaps and inset lace triangles. The coat is fully lined. I made the lace for the choker on my embroidery machine using a design from Urban Threads. I added flat backed gems, a satin ribbon rose, and chains. It has proved to be a versatile outfit, as she often wears the coat with jeans and both the dress and choker can be worn on their own as well.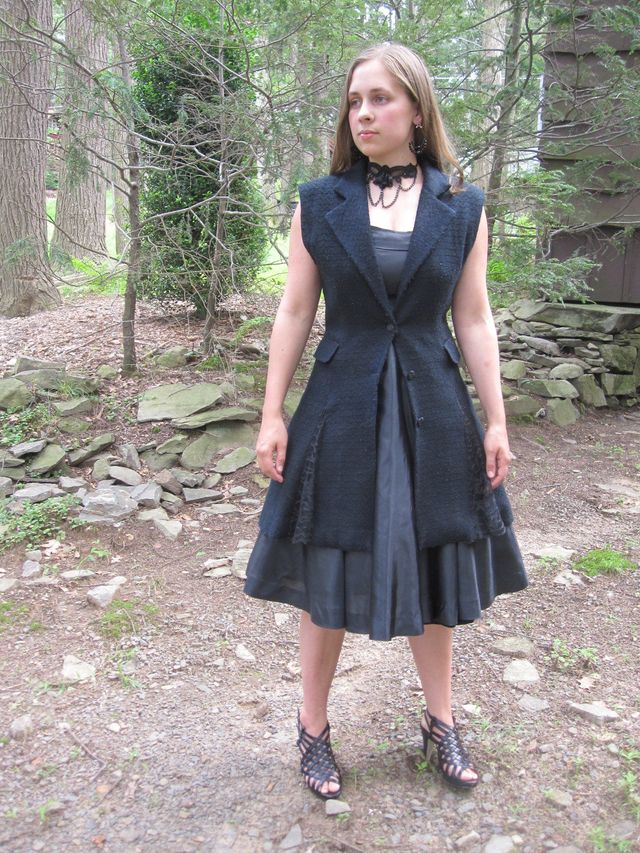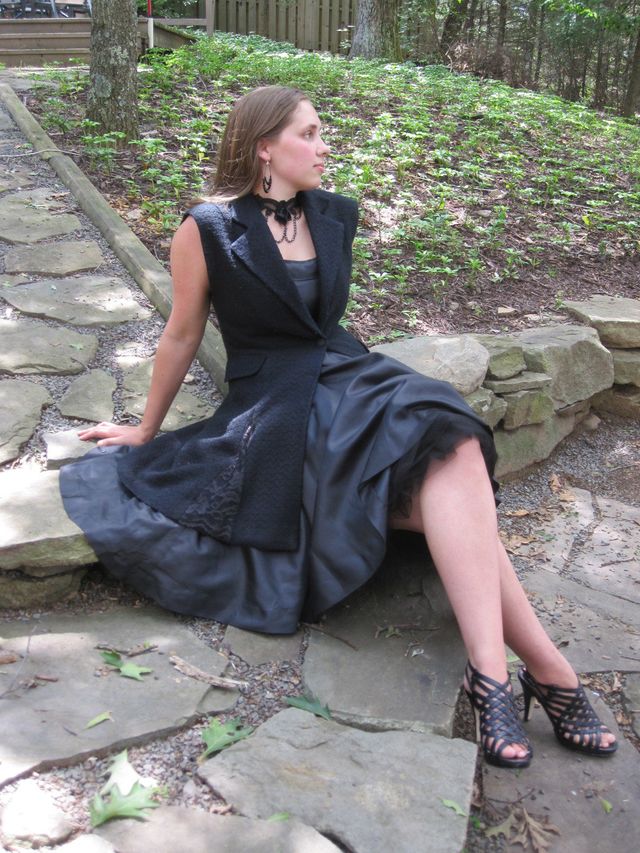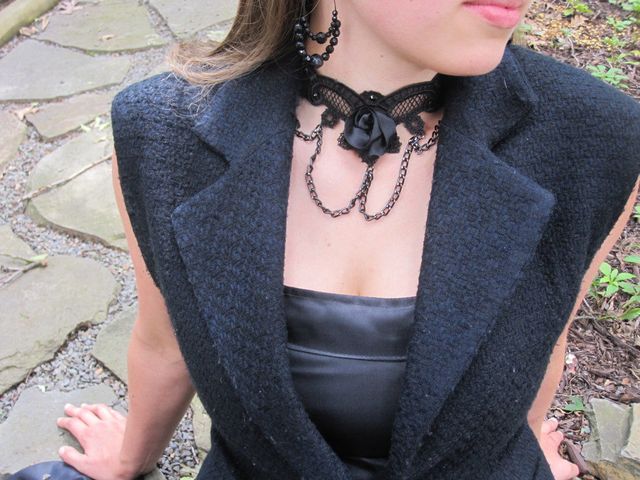 close up of choker and necklines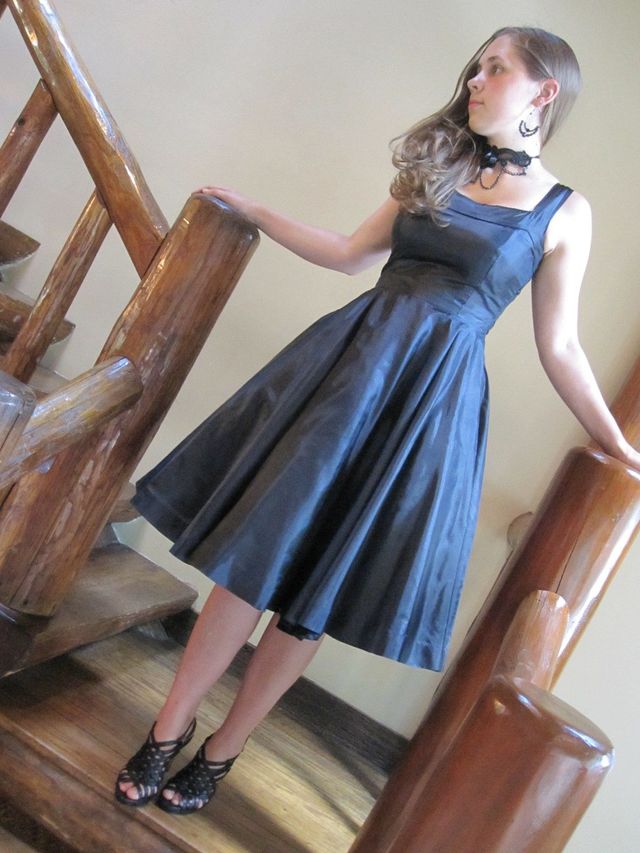 the dress without the coat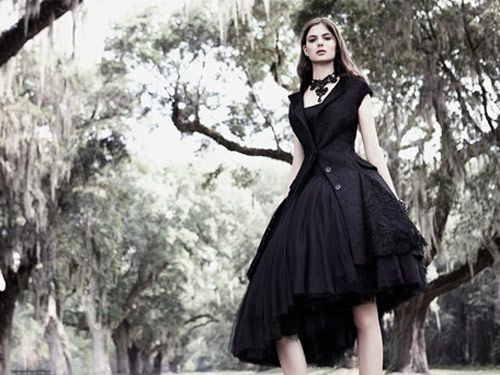 the original McQueen outfit