Hand-felted winter boots "Voyager" for women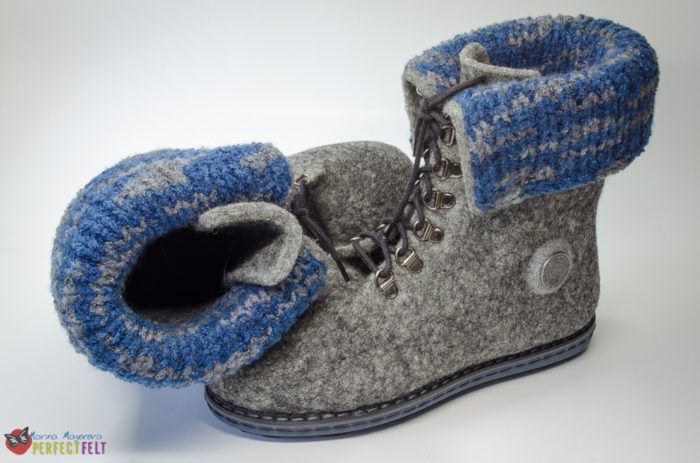 Boots are made of natural 100% wooand decorated with knitted cuffsl.Felt is a perfect material for winter footwear making an excellent protection from freeze. Boots made without seams.Made by wet felting method using lust soap and hot water.The heel and sock reinforced winterized. The sole is glued and stitched by hand. Boots excellen tkeep their shape. Suitable for wearing outside in the cold, dry weather, your feet will not freeze even in minus 20 C degrees (minus 4 F).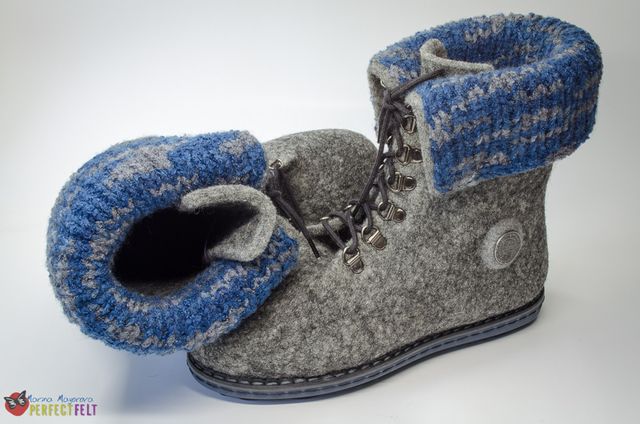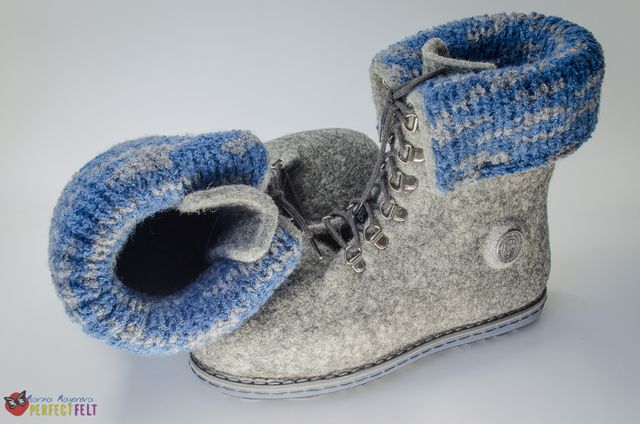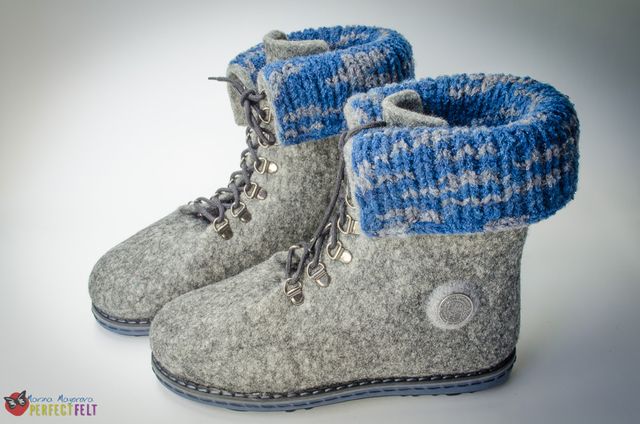 Get the latest including tips, techniques and special offers straight to your inbox.