Maid of Honor Flamenco style dress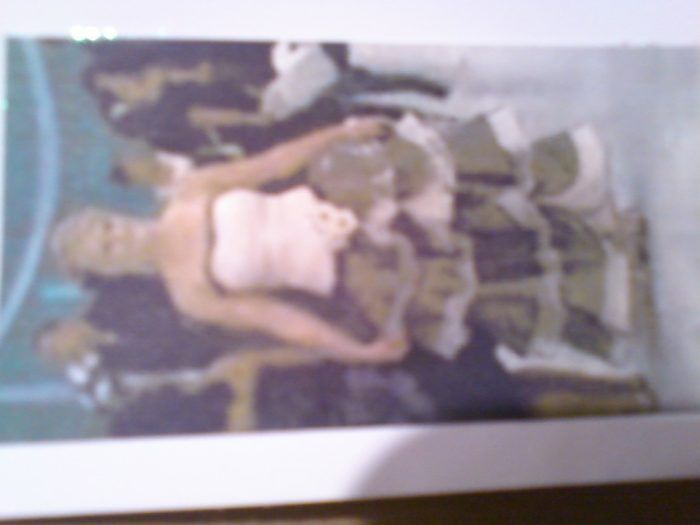 This dress was made for a wedding, being worn by the Maid of Honor. The dress was made from a picture on the internet. It was made of Champayne polyester shantung 'silk' with black and Champayne organza ruffles. It has a split in the left front, knee to floor for the ease in walking. The strapless top is slanted below the waist on the hip as it hooks to the under skirt. This also makes the ruffles slant. It was lined with ecru muslin. I did this because of the weight of the ruffles. The strapless edge is covered with a black fancy trim, and the same trim was put on the slant at the hip. Daisy-like flowers were added at the hipline where the ruffles come together in the front. I make alot of things without patterns, but this was a challenge. The back has a corset closing, for ease in putting on. I tea-dyed the lacing to match the dress color. The dress could be gently rinsed in cool water if needed, tho I would have it pro ironed.
Get the latest including tips, techniques and special offers straight to your inbox.