Chanel "Midnight In Paris" Jacket–in a week!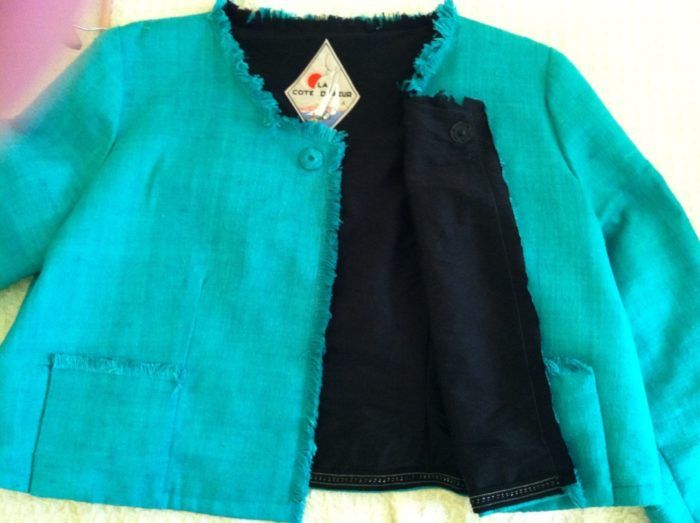 My challenge this summer was to try to make a Chanel jacket in a week. My inspiration was an actual Chanel jacket worn in "Midnight In Paris". I had made a quilted jacket the old-fashioned way this winter, and it took more than 100 hours. I wanted to see if I could pull it off in less time. This time I used raw silk and fused it to Pro-weft interfacing, instead of quilting it to the lining. I made the lining from silk dupioni, much easier to work with than slippery silk. The pattern was a modified Butterick 5859, with a two-dart sleeve from a 60s Spadea pattern grafted on. I used the muslin from my last jacket to fit this jacket, saving time. I constructed the exterior and the lining, then pinned them wrong-sides together, top-stitched around the whole thing, and fringed the raw seam on the outside. I made and lined two patch pockets, which I fell-stitched on, then covered a large snap and put it at the neckline. I found an ingenious trim that contains a Chanel-type chain imbedded in a 5/8″ twill tape, and ironed it on with steam-a-seam lite 2. Quel horreur, Coco Chanel must be rolling in her grave! Took about 30 hours, and doesn't quite have the "Je ne sais quoi" of a quilted jacket, but it has a crisp, light, 60s "Astronaut Wives" vibe that's fun for summer.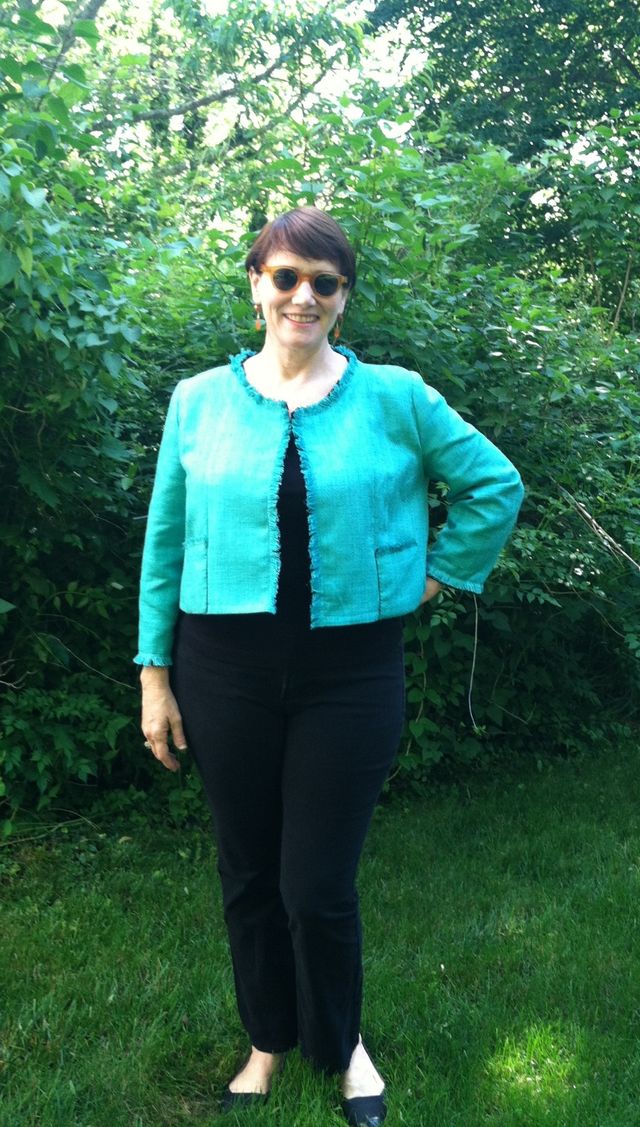 Unfortunately my staff photographer is 11 so this picture is a little funky. I have actually pressed the jacket since then.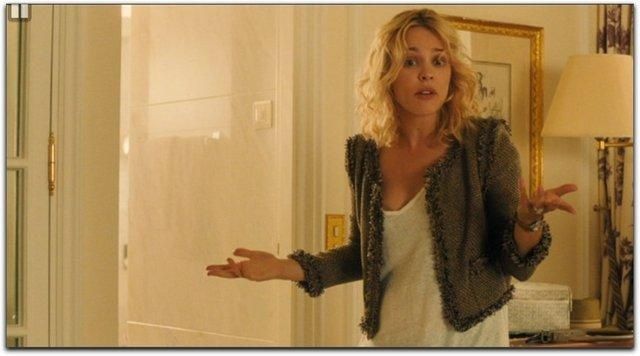 The inspiration: an actual Chanel Jacket worn by Rachel McAdams in "Midnight In Paris".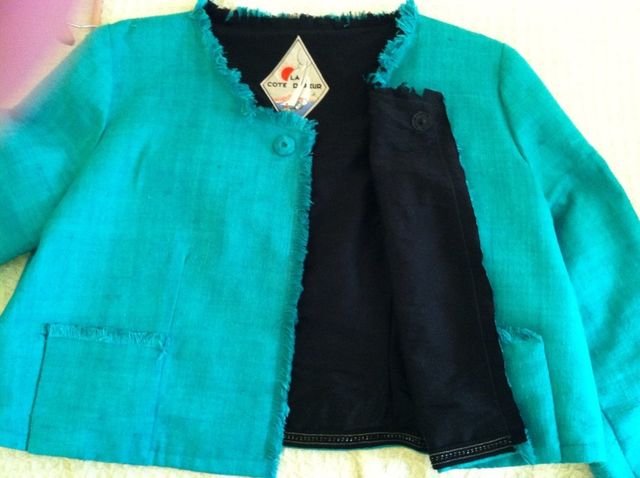 The "30-Hour" Chanel Jacket: raw silk fashion fabric, silk dupioni lining, fell-stitched patch pockets, fabric-covered snap, chain trim at the bottom and my own "private label" (vintage from Etsy) "La Cote D'Azure".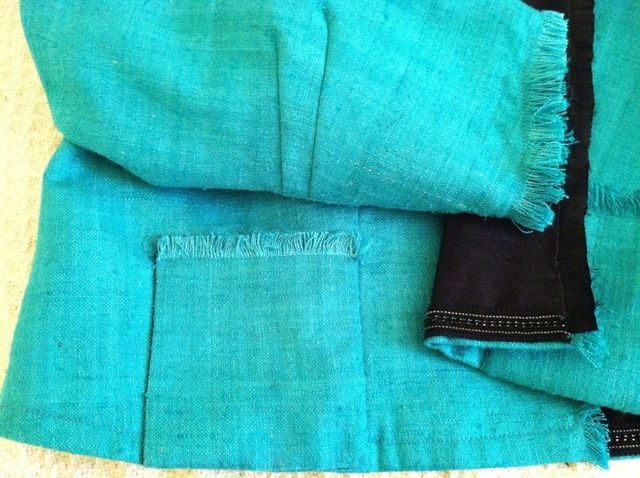 Two darts on the sleeve. I made a "Frankenpattern": Butterick 5859 bodice with a 60s Spadea pattern sleeve grafted on.