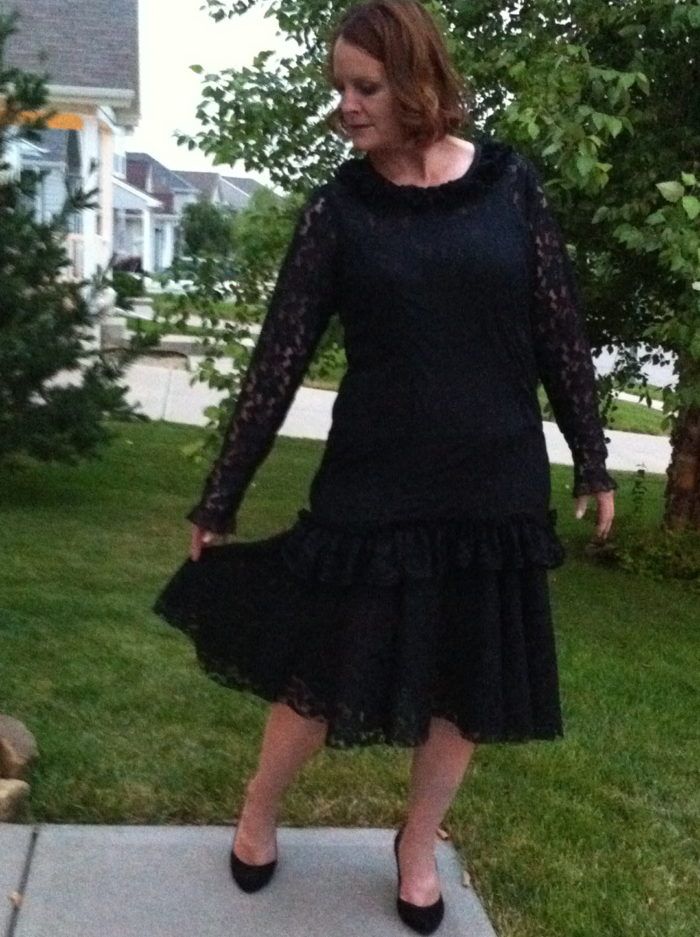 When I recieved the Threads issue with Christian Dior Black Lace (January 2013) I could not stop thinking about all of the design elements. I purchased black and nude chiffon for the double layer slip, guaze for the straps and black lace and organza. I spent a lot of time trying to find a pattern since I had never made my own but after weeks of looking I decided I had to do it myself. I created a bodice, yoke and a 3/4 flounce. This project certainly has areas for improvement but I learned so much about draping, and sewing with lace backed organza. Thank you for having this contest to push me to do something I may not have otherwise done!!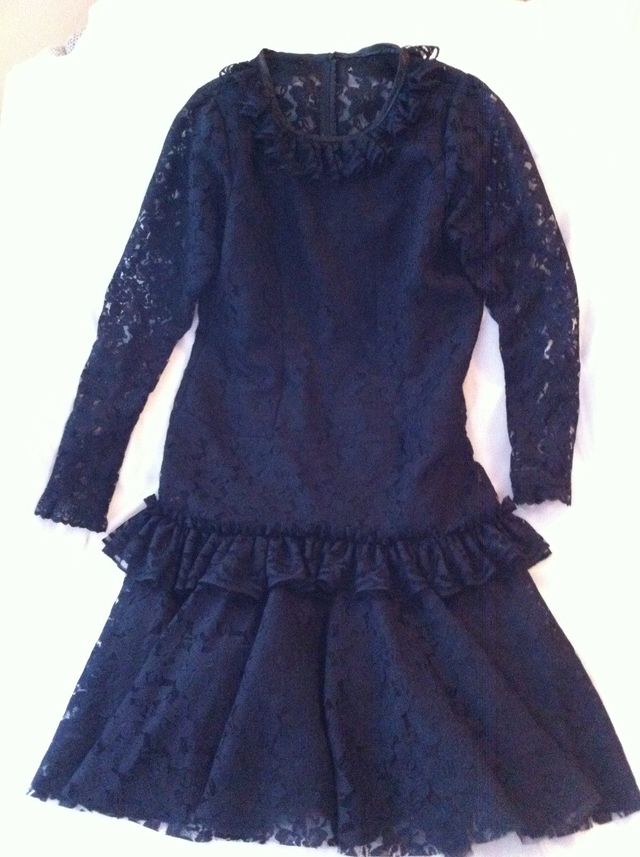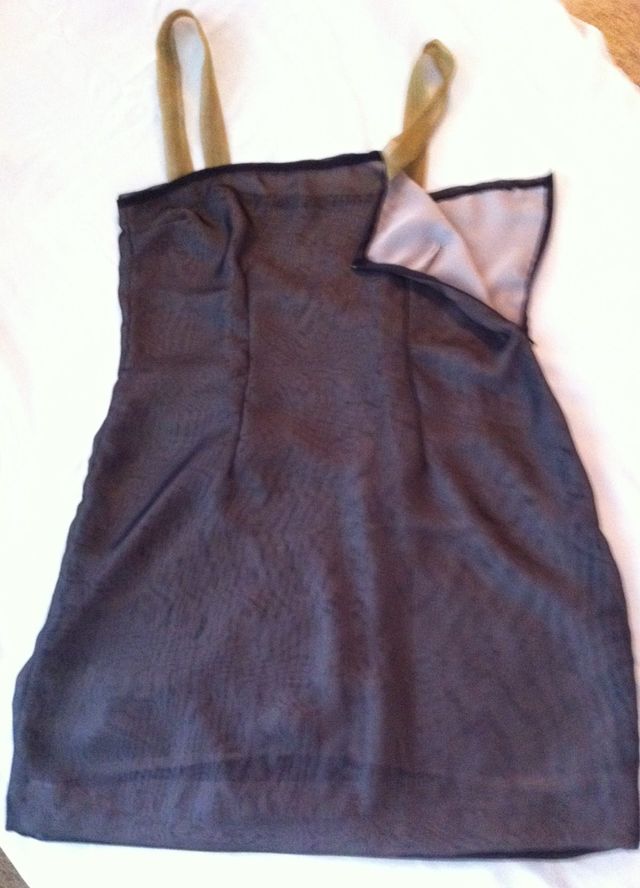 Double layer chiffon slip with gauze straps and side zipper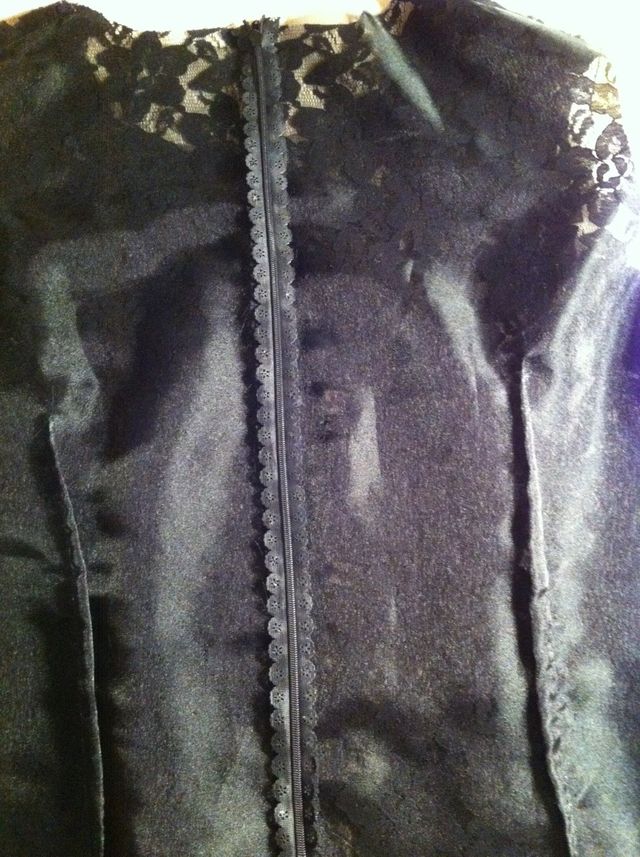 Inside of dress.  Lace invisible zipper used in center back and attached to organza backed lace.  Darts were placed on each side of the back.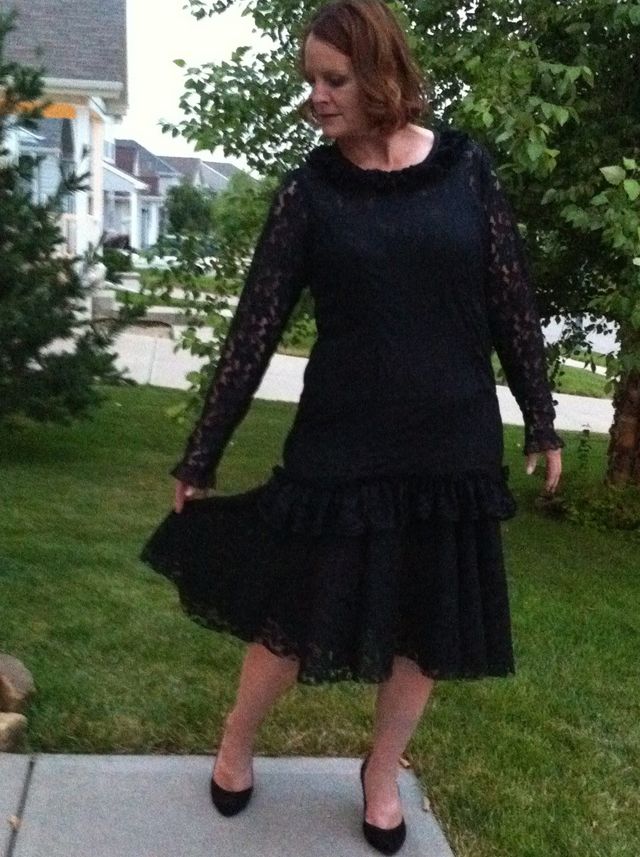 The slip and dress are finally on!  I had to show the flounce.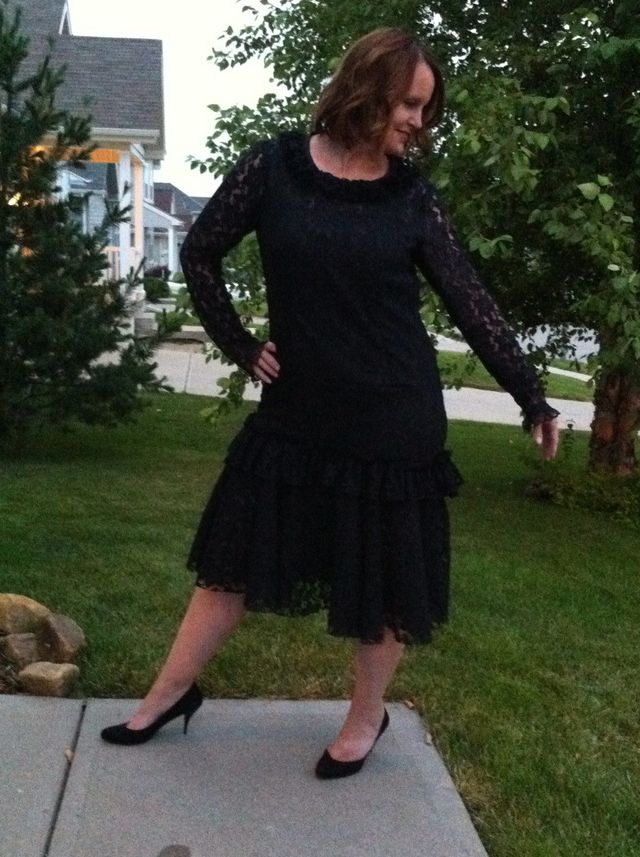 Happy.  Thanks to Claire Shaeffer for detailing this dress in Threads.