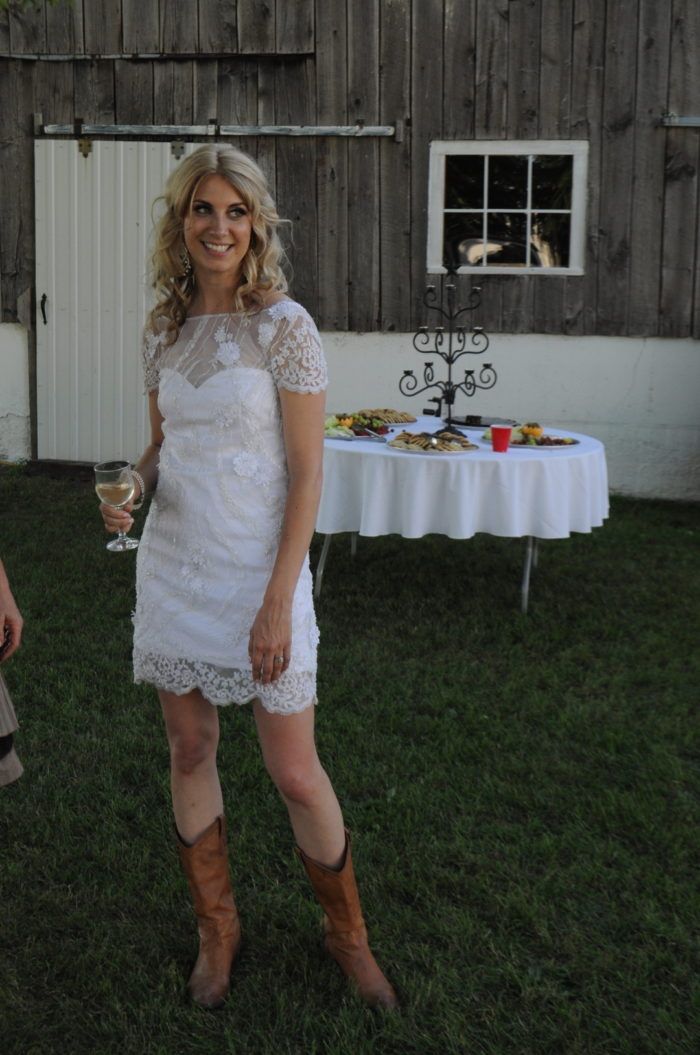 This dress is loosely based on McCall's 6505. My daughter wanted a fun reception dress for her wedding.
Fabrics used were embellished lace, silk organza and silk/cotton broadcloth
First I made a mockup for her just for fit purposes. Once that was fitting correctly we drew our new design lines on that mockup. She wanted a low back and more of a bateau neckline. One final mockup was made and that was taken apart, cut along the seam lines and used as the pattern for the dress. Couture elements The stitching lines were thread traced on the lace and the underdress. The lace is fairly heavily beaded and I crushed all the beads in the seam line and beyond with a pair of pliers. I underlined the lace with silk organza as the lace was quite open and I thought that it might "fall" too much without added support. I did not underline the sleeves. I sewed this lace by machine. Placement of the pattern pieces took a long time as I wanted a continuous scallop line at the hem. This lace has flowers that look like daisy's and some of these I cut from remnants and handstitched to spots on the seam lines to give the illusion of continuity. I hand sewed a lot of the lace – side seams at the hem, sleeve insertion, centre back of lace because handsewing offers a lot more control than a machine. Leah wanted the back neckline to be close fitting. The border of the lace was too large and sheer to achieve this so I found a smaller lace trim that echoed the fabric in colour, embellishment and design. This was hand stitched on to the lace with tiny darts added to mold to her back.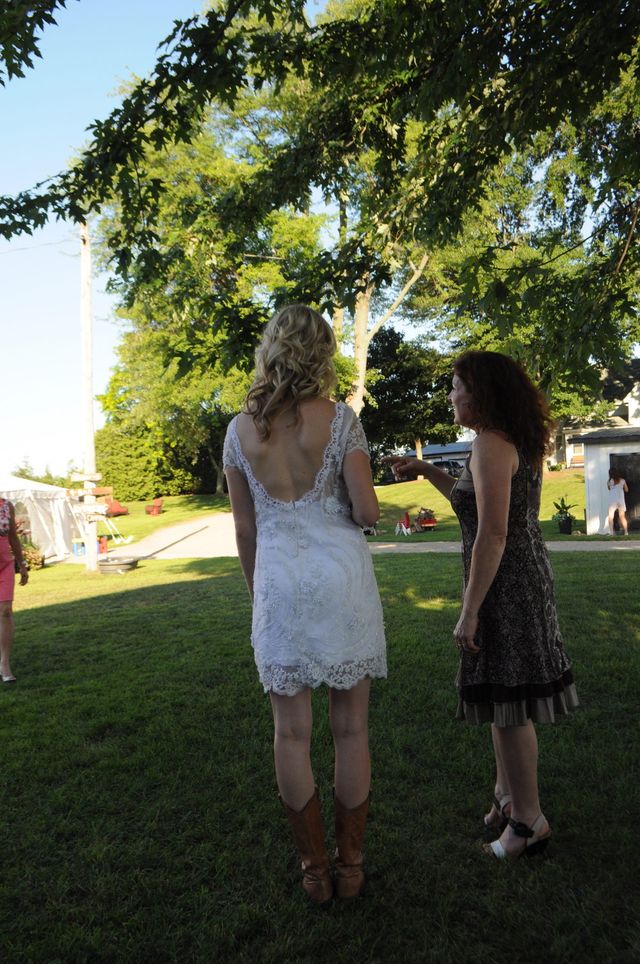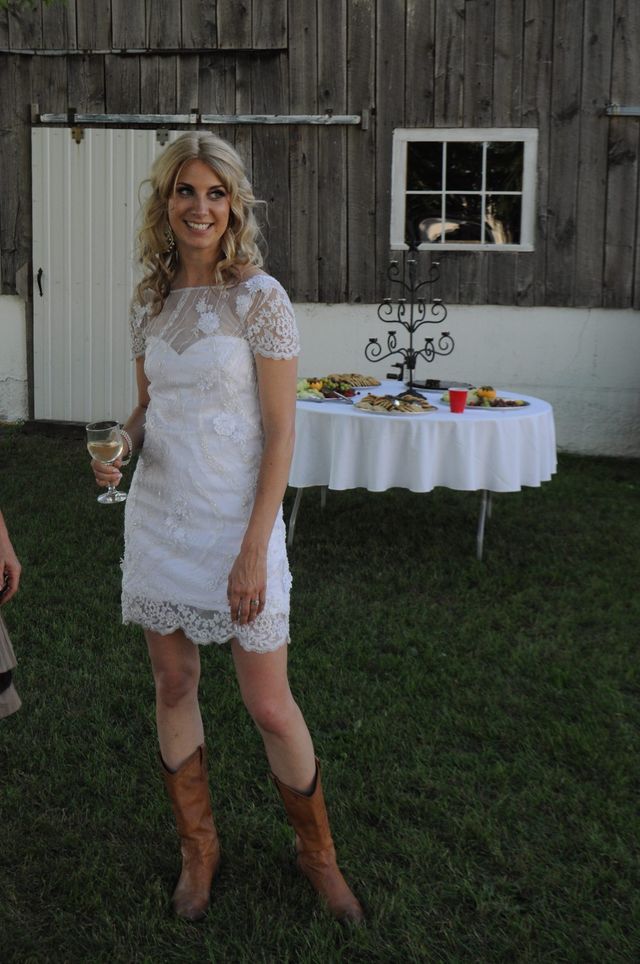 Wedding Reception Dress front